Introduction
Robert Riskin, a towering figure among screenwriters, has cast a long shadow. One of the exemplars of the early sound era, Riskin produced, in a career interrupted by patriotic duty and abbreviated by tragedy, as consistent, entertaining, thoughtful, and enduring a body of work as anyone writing under contract in Hollywood during the 1930s and 1940s.
Details about his life are difficult to obtain. A reticent man, he did not enjoy interviews for press purposes ("he doesn't talk about himself without considerable prodding"),[1] and the handful he gave were noticeably brief and pointed, or kidding. For the most part Riskin let his films speak for him. Today, sixty years after they were made and forty years after his death, these films continue to speak for him, always in an enjoyable way, and sometimes with eloquence. This book collects for the first time six of the best vintage Riskin scripts: Platinum Blonde (1931), American Madness (1932), It Happened One Night (1934), Mr. Deeds Goes to Town (1936), Lost Horizon (1937), and Meet John Doe (1941).
These six films were directed by Frank Capra. Riskin worked with other directors on some appealing films, and on some merely intriguing ones, but he spent most of his career teamed with Capra. He is listed, in one way or another, in the credits of thirteen Capra films. Capra was certainly "the name above the title," but Riskin was the man who provided the story or the script, without which there would have been nothing but a title. These six scripts represent the heyday of Riskin's and Capra's remarkable collaboration.
---
The small number of articles and publicity handouts about Riskin show how much his life resembled one of his scripts.[2] Riskin, like one of his cocky lead characters, was a self-made man, and his magical transformation was finalized, in Cinderellaman fashion, in Hollywood. He didn't spring from an Ivy League network, wasn't weaned in the big city newsrooms that spawned so many film writers (although he hung around newsrooms, and picked up pointers). His theater experience included some writing and was important to his development, but he was first known more as a producer of modest, even forgettable, plays. Although his show business background prior to his coming to Hollywood was diverse and unusual, no one could have predicted that he would blossom as a scriptwriter and become, almost directly upon entering the industry in 1930, one of the paragons of the profession.
Riskin was born in the Jewish ghetto of the Lower East Side in New York City on March 30, 1897—the same year, as it happens, that Capra was born in Sicily, Italy. He was one of five children of immigrant parents, Bessie and Jakob, who had left Russia to escape conscription in the czar's army. He and his two brothers (Everett and Murray) and two sisters (Essie and Rose) grew up speaking Yiddish. Articles recounting his boyhood depict a precocious child fond of making up stories and telling jokes, who moved with his family as his parents shuttled between jobs in Baltimore and Philadelphia, eventually landing in Brooklyn.
Actress Fay Wray, known best for her role as the beautiful lady held squirming and screaming in King Kong's paw, was married to Riskin between 1942 and 1955, and she has described his upbringing in an unpublished biographical essay:
The father and grandfather spent much time discussing philosophy; the mother treated life with a touch of humor. These influences enriched the lives of the young Riskins and compensated for the very modest financial circumstances of their early years.
Even as a youngster, writing appeared to be a natural expression for him. On one occasion, when he and some friends amassed, collectively, the
---
amount of $1.93 to take a trip to Coney Island, he returned home to compose a poem entitled, significantly, 'A Dollar Ninety-Three.'"[3]
In Frank Capra: The Catastrophe of Success , his provocative biography of Frank Capra, Joseph McBride wrote that Riskin was "short and streetwise," wielding his "satirical tongue as a self-defense against the Irish boys who tormented him and against the equally combative Italians who lived in the adjoining neighborhood."[4] As a youth Riskin snuck into neighborhood theaters in Flatbush and copied down the jokes of vaudevillians. Like his older brother Everett, he earned pocket money selling the Saturday Evening Post on streetcars.
He could not afford even to dream of college and, in fact, dropped out of school after eighth grade to work as an office boy in a textile firm. At fifteen, he was secretary to the boss, a certain Joe Golden. Golden noticed Riskin's furtive attempts at writing short stories and rhyme (Riskin was a lifelong dabbler at short fiction and poetry) and asked the young man to ghost a love letter. When the love letter failed its desired objective, Riskin was summarily fired.
His next job was as office boy and secretary for two shirt makers named Heidenheim and Levy, Jewish immigrants who spoke mangled English. Heidenheim and Levy had invested in silent comedy shorts that were being produced on a fleasized budget in Florida; they hoped the short films would be distributed by Famous Players–Lasky. Because Riskin was always cracking jokes, the shirt manufacturers asked his opinion of the one- and two-reel comedies. Riskin's brash verdict was that they "stank." "A moron could write better, a blind man could direct better, and as far as the acting is concerned, I could be funnier," he is alleged to have declared.[5]
When Famous Players–Lasky rejected the films, Riskin's extreme opinion was suddenly validated, and the shirt makers decided to form a new production unit with Riskin as executive producer. They sent the office boy—who had shown himself to be bright and capable, yet who had as much con artist in his blood as, say, Peter Warne in It Happened One Night —to Jacksonville, Florida. There he headed up a small company of people and organized a studio operation while supervising production of a series of family comedies dubbed "Klever Komedies."
---
Riskin's immersion into the motion picture field came earlier than Frank Capra's, who roughly at the same time that Riskin was producing "Klever Komedies" was majoring in chemical engineering at Throop College of Technology in Pasadena. Riskin had no prior experience. He was only seventeen years old. "He knew that he would have to look older than he did in order to command respect," one article recounted, "so he grew a moustache. But there was one spot on his lips where the moustache wouldn't grow, so he darkened it with mascara."[6]
His small motion picture production company was reportedly successful enough at the box office. "Soon they were able to afford for their star Victor Moore [and his wife, Erma Littlefield] of the New York theatre," wrote Fay Wray, "whose particular comedy style, the worried wonderment of the 'little man,' presaged qualities that would be found in Riskin's later film characters."[7]
There is no way of telling how much these early films overlapped Riskin's later work or how good they were. Riskin sometimes wrote, sometimes directed the "Klever Komedies." The stories, according to Fay Wray, were created "off the cuff," progressing as circumstances and opportunity allowed.[8] Riskin showed talent at living life off the cuff, and in time there were approximately 104 of the Riskin-produced comedies, filmed in various locales on the eastern seaboard.
When America entered World War I, Riskin enlisted in the navy. After the Armistice was signed, he returned to New York City, where he had trouble acquiring a fresh toehold. According to published accounts, he took jobs selling linoleum, spark plugs, and teething rings. Some claim that he squeezed in courses at Columbia University. He lived for a time at a poor-man's Friar's Club, the Green Room, a four-story building at 47th and Broadway that catered to theater people. Here he met new friends and wrote some revue material for such up-and-coming performers as Louis Wolhiem, Frank McHugh, and Spencer Tracy.
He and his brother Everett, the only other Riskin family member to be bitten by the show business bug, formed a partnership. The Riskin brothers produced a string of short subjects, called "Facts and Follies," which promoted muscle-building as a way of meeting and marrying the prettiest girls; they also filmed an animated series dubbed "Riskinettes," for which they created puppets made of rubber and activated with air channeled through tubes which were hooked up to a large typewriter with keys.
---
These activities passed the time and attracted some attention, but being New Yorkers the Riskins set their eyes on the main prize: Broadway. In 1924 they put up a shingle as theatrical producers. Interestingly, their first plays were written by people other than Riskin himself; his own emergence as a playwright came almost as an afterthought, several years later.
The first Riskin-Riskin production to achieve the status of a New York Times review was not a comedy but an agrarian drama with a solemn tyranny-of-the-soil theme. The Mud Turtle , written by Elliot Lester, lasted fifty-two performances in 1925. She Couldn't Say No , mounted by the Riskins the next year, was an all-out farce featuring seasoned comedienne Florence Moore as a lawyer with falsified credentials. Written by B.M. Kaye, it was destined to prove their longest-running show—seventy-two performances. Also in 1926 came A Lady in Love , about a young damsel who must marry a choleric old boor in order to rescue her father from the clutches of a bailiff. The mock-Restoration comedy, written by Dorrance Davis and starring Peggy Wood, limped through seventeen performances. The Riskins produced several other shows that had varying degrees of success, including a revival of The Bells , a melodrama that had been made famous by Henry Irving.
One of the plays Riskin and his brother optioned and planned to produce in the mid- 1920s was written by John Meehan, the actor, writer, and occasional director, who was affiliated with David Belasco, Florenz Ziegfeld, and George White productions. This play was in the rewriting stage when Meehan and Riskin attended the Dempsey-Sharkey boxing match in the summer of 1927. Going home afterwards, they spotted the tent, uptown, where Uldine Utley, a well-known female evangelist, was preaching. Riskin had a brainstorm, which he revealed to Meehan in the subway: they ought to write a topical play about religious fakery, capitalizing on people like Utley (or the better-known Aimee Semple McPherson). Coincidentally, both had been reading Sinclair Lewis's new novel Elmer Gantry , about an ex-football player who shamelessly promotes himself into celebrity evangelist status.
Meehan's play was set aside while they teamed up to work on the idea. The Broadway columnist for the New York Times , who knew of Riskin primarily in his capacity as a producer, was skeptical about the novice writing team. "The play, according to gossip," reported the newspaper, "was the notion of R.R. Riskin, one of the two Riskin brothers who have been producing plays hereabouts for several seasons. The job of writing, or most of it, he turned over to John Meehan, an all-around theatrical man who has been playwright, actor and director in his day. More recently [writer-director] George Abbott has been lending a hand."[9] Riskin's first
---
credit as coauthor appeared on the drama that resulted, Bless You, Sister , a theme play, decidedly more drama than comedy, about a minister's daughter whose disgust for the pious ways of organized religion leads her into a soul-saving racket. Jointly staged by Meehan and Abbott, Bless You, Sister opened in December 1927, starring Alice Brady. It survived twenty-four performances.
The gap in prominent credits between 1927 and 1930 indicates that Riskin had found his niche and was devoting more time to his writing. He was comfortable with collaboration from the beginning, a trait that was to serve him well in Hollywood. In 1928–1929, he teamed up with Edith Fitzgerald, his companion of the time (sometimes erroneously reported in contemporary accounts as his wife). Their first play was optioned but not produced, but their next, Many a Slip , proved to be their springboard.
Many a Slip , Riskin's first genuine comedy, is about a newspaperman tricked into marriage by a girlfriend who fakes a pregnancy. Sylvia Sidney played the lead. Riskin not only co-wrote (Edith Fitzgerald's name appeared first in the alphabetical billing) and co-produced (with brother Everett) but also made his debut as a stage director. Although Many a Slip ran only twenty-four performances in early 1930, the nascent Riskin touch was noted by reviewers such as J. Brooks Atkinson, who observed in the New York Times that although the humor was "labored and obviously manufactured to snare easy laughs," the play did have "moments when an amusing and observant bit of dialogue causes you to sit up and wonder if what is about to follow will redeem parts of what has gone before."[10]
Riskin turned 33 in 1930, newly established as a playwright and director. No longer a "boy prodigy," he found he was a recognized name—and a hot commodity. Hollywood needed fresh talent, particularly dialogue specialists, to sate the demand generated by the frenzied production of talking pictures. Since the October 6, 1927, premiere of Warner Brothers' first talkie, The Jazz Singer , the studios had been frantically switching to sound and scooping up new personnel—especially East Coast actors, directors, and writers—to help the movies learn to speak.
If Riskin needed a nudge, he got one with the sale to Hollywood of two of his plays. Many a Slip was purchased by Warner Brothers and adapted by Harvey Thew, sans Riskin's involvement, into Illicit , directed by Archie Mayo and starring Barbara Stanwyck, in 1931. Bless You, Sister was snapped up by Columbia Pictures. If Riskin needed further impetus, he received it from the stock market crash of October 29, 1929. Riskin was always loose with money, generous with friends, and adventurous at cards, the racetrack, and investments. After losing a
---
good deal of money in the crash, he realized that Broadway was in temporary eclipse. Motion pictures presented an opportunity to steady his income.
Riskin and Fitzgerald were both invited to Hollywood in 1930. (Meehan was another who wound up in Hollywood as a scriptwriter.) Here their paths and devotion to each other diverged. Fitzgerald stayed around for a time, accumulating minor credits, before she went back to New York and resumed her career as a playwright.
When Riskin went west, his older brother Everett tagged along. Both signed on at Columbia Pictures. One brother settled down to scriptwriting, the other became a staff producer. Everett Riskin eventually specialized in tasteful, top-of-the-line comedies for Columbia including She Married Her Boss (1935), Theodora Goes Wild (1936), The Awful Truth (1937), Holiday (1938), and Here Comes Mr. Jordan (1941). Later he worked as a producer at MGM, producing such memorable films as A Guy Named Joe (1943) and Kismet (1944), and one of his brother's few wartime credits, The Thin Man Goes Home (1944).
The story is told—like some other stories about Riskin, it may be too good to be true—that shortly after the writer arrived at Columbia he and other writers still in their novitiate were ushered into a story conference. People in the room were discussing a screen property already well along in the stages of preproduction. Riskin barely noticed a short, swarthy man wearing a dark sweater sitting quietly in a corner until the man got up and began to wax effusive over the film's scenario. With a start, Riskin realized it was Bless You, Sister that the short, swarthy man—who turned out to be Frank Capra—was extolling.
Riskin's first impression of Capra was that "he looked like a mug" and told a story "badly."[11] When called upon for his assessment of the script, Riskin went into his well-worn "It stinks!" routine. He wondered aloud why anyone would be so foolhardy as to make a film based on his flop play, which could never hope to turn much of a profit and would only serve to generate unwelcome controversy. "My brother and I were stupid enough to produce it on Broadway," Riskin (allegedly) declared. "It cost us almost every cent we had. If you intend to make a picture out of it, it proves only one thing: You're even more stupid than we were."[12]
By 1930 Frank Capra was already a figure with some prestige in Hollywood. After a long apprenticeship as a gag writer with Hal Roach and Mack Sennett, he had moved on to become the director of noteworthy Harold Lloyd features for First
---
National (including Tramp, Tramp, Tramp, The Strong Man , and Long Pants .) Capra had been at Columbia since 1928 and had already put together the superb technical unit (notably, cameraman Joseph Walker and editor Gene Havlik) that would help shape even greater successes to come.
Columbia was known at this time as a "Poverty Row" studio—its specialties included short subjects, low-budget serials, and "B" programmers (short films that filled out a program)—but its poverty has always been exaggerated. The man who ran Columbia, Harry Cohn, liked to talk poor, yet he had an "eagerness to win respectability" and he habitually "committed the studio to expensive projects which, in turn, meant higher salaries for everyone involved."[13] Capra, Columbia's most respected director, was one of the expensive jewels in Cohn's crown, though the director had not yet connected with audiences to the point where each and every one of his motion pictures was guaranteed to be a hit.
His themes and subject matter, and the quality of his films, varied markedly. People passionately argue the genealogy of Capra's thematic ideas (for example, did the public "confession" of his film's heroes originate with Capra or Riskin?), but there can be no question that, in 1930, Capra had not yet found his stride; the word "Capraesque" had not yet been coined.
Riskin's glib prophecy about Bless You, Sister was correct. Retitled The Miracle Woman , Riskin's play was intelligently adapted by Jo Swerling, who kept the original writer's "terse, colloquial, witty dialogue largely intact" while "closely following his briskly paced story construction."[14] But when the film was released in the summer of 1931, it turned out to be one of Capra's less memorable efforts, one of the flops and setbacks of his early career.
The self-deprecating writer had made an impression on Harry Cohn and on Frank Capra. "Perhaps the audacity and integrity of Riskin declaiming against his own work was what interested Capra," Fay Wray noted. "More than likely, it was also a personal quality. Riskin had the easy assurance of self-respect. His sense of humor was subtle and sure. Wit and timing enhanced his style of speaking as well as his writing."[15]
Riskin also made an impression on a colleague: Jo Swerling. Swerling was a slightly more experienced writer among the newly arrived droves from the East, "a squat, heavy-set, seething young man, furiously chain-smoking strong White
---
Owl cigars—which he carried loose in his pockets," according to Capra. "His thick glasses so enlarged his watery blue eyes he looked like a mad white owl himself. One got the odd impression the cigar was smoking the man."[16]
A onetime comic-strip artist, an ex-newspaperman, and a former playwright, Swerling was a kindred spirit. He and Riskin had similar personalities and political leanings (like Riskin's, Swerling's Jewish family had fled czarist Russia). During his career Swerling would write for Capra almost as often as did Riskin; Swerling was one of the principal architects of the Christmas classic, It's a Wonderful Life (1946). Under the Columbia umbrella, Riskin and Swerling became best of friends, shared credit on several films, and unofficially consulted with each other about whatever the other was working on.
One of Riskin's first jobs, in early 1931, was to concoct some flavorful dialogue for Capra's film Platinum Blonde , one of the earliest of the scoundrels-of-the-press cycle of which Hecht-MacArthur's The Front Page was the archetype.
The script was a product of the studio assembly line. The original story was formulated by New York City newspaperman Douglas W. Churchill and Columbia contract writer Harry Chandlee (a journeyman scenarist who went on to win an Academy Award nomination for his contribution to Sergeant York in 1941). Dorothy Howell drafted an adaptation,[17] and Swerling inherited the main scriptwriting chores.
It is unclear whether Capra had anything to do with Riskin's assignment. Probably it was Swerling who recommended his self-assured new friend as the right person to work over the dialogue scenes. McBride made it clear that the shooting script of Platinum Blonde was completed before the director put in a single day of work (even then, according to McBride, Capra made only "a few minor pencil changes").[18]
---
In any case, the project was right for Riskin, and Riskin was right for Capra. The newsroom setting, with the hard-boiled male reporter and plucky female reporter, was pervasive in the literature of that era and, especially, in Hollywood, where it served as a respectable blind for sex, violence, and vernacular. Riskin had already shown with Many a Slip that he was familiar with the swaggering reporter as a hollow hero. The writer had no practical newspaper background, but he showed a special familiarity and fondness for that world in his scripts, and he often went to lengths to incorporate newspaper types. (In Mr. Deeds Goes to Town he gave the press agent played by Lionel Stander, whose character is a lowlife thug in the original published story, a checkered past as a reporter.)
The cynical reporter of Platinum Blonde , Stew Smith, is also a frustrated play-wright who carries a Joseph Conrad novel around for inspiration—and who doesn't take adequate notice of a patient, heart-of-gold "sob sister" named Gallagher, who is hopelessly in love with him. He is too busy being smitten by a rich and snobby socialite, Anne Schuyler. The reporter's job is to write up the family's most recent scandal; the snob's mission is to reform the wise-cracking reporter, to make a gentleman out of a tramp.
When Stew Smith marries Anne Schuyler, he becomes a "cinderella man," in Riskin parlance, a common man anointed by wealth and fame who doesn't feel quite at ease in his fairy-tale surroundings—and that is when the fun begins. This theme became the subtext of other Riskin scripts, and considering the writer's own humble beginnings, it may have been a deeply felt subtext. Fay Wray remarked when interviewed that Stew Smith seemed to be modeled after Riskin himself, to the point where, watching the film years later, she recognized some of the slang and breezy mannerisms as Riskin's own.
Columbia cast a relative newcomer from Broadway, Robert Williams, as Stew Smith. He played the "rich wife's magnolia" with a winning blend of rough edges and suavity and tenderness. An enormously likable and promising young actor receiving the star buildup, Williams would have had a major career, on the evidence of Platinum Blonde , if he had not died abruptly from an emergency operation following appendicitis shortly after the release of the film.
The lovestruck newspaper gal was played by Loretta Young and the socialite by Jean Harlow, in one of the early "blonde bombshell" roles that helped boost her to stardom. But it is really Robert Williams's showcase; the female characters seem bland in comparison with Stew Smith, and the love angle between the reporter and the socialite is not entirely convincing. One romantic scene is especially overlong and dully scripted, and it is not helped by Capra, who photographed it from a discreet distance, gauzily, through a fountain spray.
---
Although there are gaps in the script, they can be diagnosed from the distance of elapsed time as the patchwork of several drafts and the awkwardness of writers who were in the process of getting to know each other as well as learning the ropes of Hollywood. The dialogue is nevertheless exceedingly clever, and at its best brims with the kind of wise-cracking banter that became Riskin's stock-in-trade. There is word-play and nonsensical asides, the first of his musicalized scenes (a "garter's duet" between Williams and Harlow), and sudden moments of overwhelming sweetness.
Stew Smith's delayed reaction to Gallagher is worth waiting for—and doesn't come until the fadeout. He has left Anne Schuyler and is rewriting his play with Gallagher's help. As they brainstorm, he realizes she is the character his dumb hero should have fallen for all along. When he finally says as much, she collapses in his arms, sobbing with happiness and relief. He strokes her hair, murmuring, "Aw, what's the matter, Gallagher?"—a beautifully affecting moment.
It is hard to identify each writer's contribution, and Swerling could be just as funny and just as socially alert as Riskin. One of the funniest scenes, however, is a long conversation about "puttering" that was precisely Riskin's sort of thing. This duel of small talk takes place between Stew Smith and a butler (played by Halliwell Hobbes) whose name is a hoity-toity version of Smith: Smythe. Adding to the impression that the scene was Riskin's contribution, the Smith-Smythe pages, like several other sparkling scenes in Platinum Blonde , were absent from early drafts and appear only in the shooting script.
STEW
Smythe, what do you do with yourself - I mean, when you're not carrying those double-strength - what do you do with yourself?
SMYTHE
Well, sir, I putter.
STEW
Smythe! I mean - when you're alone and want to amuse yourself, then what?
SMYTHE
I just putter.
STEW
Hmm, you just putter. Do you have to have a putter to putter?
SMYTHE
Oh no, sir. I putter with me hands.
---
STEW
Well, isn't that nice? You just go right ahead with your hands. That's all right. How do you do it?
SMYTHE
Well sir, I'll show you.
He demonstrates, touching objects on a table and blowing dust off a lampshade.
SMYTHE
That's puttering, sir.
STEW
No! Well, well, well! That's all right, if you like it. Can anybody do that?
SMYTHE
Oh no, sir. Some people are natural putterers. Others can never master it.
STEW
Oh my. You mean, some people are born and never will become putterers?
SMYTHE
Yes sir.
STEW
Oh my, wouldn't that be tragic? To know that you could never be a putterer.
SMYTHE
Yes sir.
STEW
How about me? Do you think if I concentrated and put my whole soul into it, that some day I might be a putterer?
SMYTHE
You sir? Uh-uh. You could never be a putterer. Not a good putterer, sir.
STEW
Well, if I couldn't be a good putterer, I wouldn't want to putter. But why? What makes you think I couldn't be a good putterer?
SMYTHE
Well sir, to be a putterer, one's mind must be at ease. A person with a problem could never be
---
a putterer. For instance, sir, a fish can putter in water but not on land because he'd be out of place. An eagle can putter around a rugged mountaintop but not in a cage, because he'd be restless and unhappy. Now sir, if you'll pardon me, with all respect, as a Smythe to a Smith, you are an eagle in a cage.
STEW
A bird in a gilded cage?
SMYTHE
Yes.
STEW
That's all I wanted to know!
Exquisite minor characters abounded in a Riskin script. Sometimes they were awarded the best lines. With Smith and Smythe, Riskin had fun with a sideshow while, in a nutshell, the scene points out the moral of the film: Stew Smith is a bird in a gilded cage.
Riskin's first assignment proved a tremendous success in 1931, and today Platinum Blonde holds up as "a first-rate film, probably the most under-rated of Capra's career."[19]
Riskin was not yet permanently bracketed with Capra. Platinum Blonde was part of an early grind of hard work at Columbia that included Men Are Like That (adaptation and dialogue, 1931), Men In Her Life (adaptation and dialogue, 1931), The Big Timer (co-script, 1932, based on a Riskin story), Shopworn (co-dialogue with Swerling, 1932), Night Club Lady (script, 1932), Virtue (script, 1932), and Ann Carver's Profession (script from his story, 1933). All these were programmers. In addition, Riskin was credited on The Ex-Lady (1933), a Warner Brothers film that was a quick remake of Illicit .
Writing so much, and at such a frenetic pace, made Riskin an early convert to the struggle to unionize screenwriters in Hollywood. He was present at the first meetings of the organization in 1933 and was on the initial committee that developed the proposed code of working rules. At first Riskin was identified with the moderate faction, who were low-key in their demands and remained loyal to the
---
producers; the more assertive scriptwriters wanted to affiliate with the Authors League of America, the established New York–based group that aggressively represented playwrights. When, in 1936, the conservative opposition split off into a hard-line group, the Screen Playwrights, Riskin aligned himself with the liberal majority and threw his energies into the emerging Screen Writers Guild. Thereafter, into the 1940s, he tended to side with the progressive bloc led by writers such as Philip Dunne and Julius Epstein.
No doubt the salad days of the early 1930s were a learning crucible, and Riskin did have things to learn. His first screenplay ran nearly 300 pages and because of its unmanageable length it was rejected by the Columbia story editor. (Length was often a problem for Riskin, and he found whittling down his own long scripts a headache.)
Between studio assignments Riskin labored on an original screenplay, which he was thinking of calling "Faith." Like Bless You Sister , "Faith" was inspired by current events, this time the nationwide banking crisis. The American economy was stressed to the breaking point by widespread inflation, unemployment, and poverty. Banks were failing across the country. The studios were suffering unprecedented financial losses, and Hollywood was watching the economic disaster "with great apprehension," as Andrew Bergman noted in his study of the link between Depression America and its films.[20] Some studios responded with hard-hitting "social problem" films. Warner Brothers led the way with desperate hoboes, ruthless gangsters, crusading reporters, even socially themed musicals. Columbia lagged behind.
Riskin's script for "Faith" was an up-to-date national parable, with explicit references to Depression breadlines. It was intentionally stark, not in the least comedic, yet distinctly upbeat, expressing "faith" in the American people's ultimate good character and judgment. The story centers on a heroic bank president, Thomas Dickson (played by Walter Huston), who Riskin based on a composite of banker "Doc" Giannini and his brother A.P. Giannini, the financial wizards of the Bank of America.[21] The Gianninis had a stated policy of granting loans based on character, not equity, a policy not unlike George Bailey's credo in It's a Wonderful Life . Indeed, the entire script might be seen as a first draft of that later masterpiece—a Capra film that Riskin did not write—from its populist hero who believes
---
in the people against corporate interests, right down to the near suicide and the last-minute reprieve from the public.
It was a complicated script with a surfeit of plot threads—a rebellious board, a shaky marriage, a bank robbery, and investor paranoia—all coming together within twenty-four hours on a single set, as in a stage play. Short on Riskin's trademark humor, the script was also short on another of his strengths, romantic scenes, with most of the latter going to two vanilla supporting characters: an assistant bank teller (played by Pat O'Brien) and Dickson's secretary (Constance Cummings). Riskin focused on the main character and the central theme: a bank president who believes so fiercely in people's honesty and goodwill that he refuses to cave in during a bank run.
It was a bold idea, and the bank run builds to a superbly orchestrated montage, a mob scene of terrified investors that was the first of its type in a Capra-Riskin film ("You can't reason with a mob," mutters Thomas Dickson, enunciating one of the motifs of the Capra-Riskin canon). As the investors outside mill in terror, Dickson, alone inside his office, ponders a gun resting in his desk drawer. Abject and broken, his pale face is silhouetted. Dickson feels betrayed. But the real source of his despair is not "the people," because he understands and forgives their fickleness. He has lost faith in his wife, whom he suspects of infidelity. Fortunately, Mrs. Dickson arrives in the nick of time to explain a misunderstanding, small savers flood the bank to shore up the institution, and the ending becomes one of the most moving affirmations of faith depicted in American cinema.
Nobody handled crowd scenes better than Capra, and Walter Huston was not the first or last of his leading men who the director guided to a tour-de-force performance. Not often revived, American Madness was important and admired in its time. It was the first of the Capra-Riskin rabble-rousers, the first of their collaborations to venture into political issues and depict a world where "populist heroes right social wrongs, demonstrating that folksy common sense and immediate action are the only possible cures for an American society groping its way out of the Depression."[22]
Did American Madness amount to a populist creed? (Dickson sounds pretty much like a New Dealer—FDR crossed with John Doe—as he spouts monologues extolling the honest Joneses of the world.) Was it somehow a veiled Communist tract? (Dickson is scornful not only of the muckamucks on his board, but of the credibility of police. When the Inspector tells Dickson that his bank teller has a
---
bank record, Dickson mutters, "What difference does that make? We all have records." It's as subversive a line as any Riskin ever wrote.) Were there fascist instincts at work? (McBride asserted that Capra, who never voted for FDR, was a closet Mussolini admirer.) Or was it, more mysteriously, a product of the Capra-Riskin teamwork, combining two people's ideologies, and their disparate, blended—sometimes even contradictory—tendencies?
People have fixated on the differences between Capra and Riskin, and Capra usually gets credit for the idealistic politics.
The kind of faith expressed in American Madness was "typical of Capra," wrote Andrew Bergman.[23] Raymond Carney felt certain that Capra provided the "heart, sentiment and soaring idealism," while Riskin supplied the "worldy wise smartness and wit [that] counterbalanced Capra's operatic idealism."[24] Leland A. Poague in his book echoed the opinion that in the Capra-Riskin partnership it was the director's populist philosophy that predominated, while "Riskin provided Capra with the extra verbal snap that made their collaborative efforts the great hits that they were."[25]
But Andrew Bergman assigned even the film's inspirational title of "Faith" to the director, whereas, as McBride established, the script was completed by Riskin before Capra put in a single day of work. ("Faith" was retitled American Madness after shooting began.) In fact, initial scenes were filmed by the first director Allan Dwan, who was replaced by a second director, Roy William Neil, before Capra was brought in. "Capra followed Riskin's story and dialogue almost to the letter, and he also adhered closely to the screenplay's unusually detailed visual plan," wrote McBride. "Many of what usually are described as directorial 'touches' in American Madness actually were the screenwriters'." These included the famous scene of the bank run, which, although generally attributed to Capra, is "fully developed in the script."[26]
Riskin was every bit the soaring idealist, and it is a mistake to underestimate his importance. And it would also be a mistake to underestimate Capra's. They
---
were symbiotic on every level, including that of politics. Their friendship was real, their collaboration close, mysteriously kindred, and complexly interwoven. In private they functioned as each other's best audience. In a word—borrowing from one of the characters of Platinum Blonde —they "vibrated" well together. As Wray noted, "Both these men had come from modest beginnings. Both knew what it was to be an 'average man.' Each, respectively, had the optimism and character to rise above circumstances. Character here is a key word for character is the element, they knew, that motivates plot rather than the other way around."[27]
For people who make a point of tracking down American Madness today, the second Capra-Riskin collaboration holds up as a "social document" as well as "an important work of the imagination."[28] This, we are proud to say, is the first publication of its screenplay.
Surprisingly, American Madness was the only original script that Riskin ever crafted for Capra. Hollywood studios preferred in general to purchase and assign already published material. Harry Cohn was not eager to employ someone to sit around for an indefinite period of time, cogitating an original idea with which Cohn was not familiar and, equally important, which had no track record with the public. Also, in this Golden Age not only of motion pictures but also of newspapers and magazines, there was an industry-wide paranoia about uncopyrighted work: it was considered safer to purchase and adapt a work than to start from scratch and expose oneself to possible charges of plagiarism.
Although American Madness was a bold leap forward for both Capra and Riskin, the writer and director were not yet strictly thought of as a team. Their partnership was "still a flirtation, not yet a marriage."[29] The film that cemented their bond was Lady For A Day , made in 1933.
This film was not about a populist doer of good deeds, although it did provide some sharp-edged commentary on the Depression. Nor was it any kind of love story. It was a loose adaptation of Damon Runyon's 1929 short story "Madame La Gimp," in which a street corner vendor, a poor aging woman down on her luck, pretends to be living a life of luxury as a high society personage in order to not disappoint her daughter. When the daughter pays an unexpected visit, accompanied
---
by a blue-blood fiancé, the old lady enlists the help of some "dese-dem-and-dose" gangsters to shore up her well-meaning lie.
Most Riskin scripts are known for their common-man heroes. Richard Corliss, in Talking Pictures , his influential book about Hollywood screenwriters, made the observation that "the closer the male lead to Riskin's own personality, the more successful the film."[30] But Riskin also did well in the heroine department: think of Ellie Andrews in It Happened One Night , Babe Bennett of Mr. Deeds Goes to Town , and Ann Mitchell of Meet John Doe . These are three of the all-time spunky, resourceful, and richly nuanced female characters of 1930s screen comedy. The grandmotherly lead character of Lady For A Day is added proof that Corliss's observation is useful but not always true.
Indeed, it was Riskin who championed the property to Capra, insisting he could adapt the offbeat story. He wrote it superbly. His fourth draft was filmed "virtually intact," according to McBride. "Capra's working script contains the fewest number of pencil changes of any working scripts in his files, except for the silent scripts. Riskin's was a masterful job of screenplay construction and dialogue which Capra transferred faithfully to the screen in just twenty-four days of shooting."[31]
This most unlikely project with its picturesque Times Square characters proved one of the surprises of 1933, "a stunning artistic and financial success that sealed the thirty-six-year-old Capra's status as one of Hollywood's master directors."[32] It brought Academy Award nominations, the first, for writer and director both, as well as for seventy-five-year-old May Robson, whose character had been changed by Riskin from a flower-seller in Runyon's short story to the apple-seller "Apple Annie." These major-category Oscar nominations were the first ever for lowly Columbia Pictures and a proud honor for Harry Cohn.
Lady For A Day was important not only for all these reasons but also because it was the first script on which Riskin and Capra worked together from start to finish. Once the pattern was set, their working method always remained the same. They met daily and talked—a phase that sometimes lasted for weeks. Riskin then wrote a draft and met with Capra again. They talked some more, and more drafts followed. Sometimes they were still talking right up through the filming, with Riskin doing versions of scenes and the photography delayed while they worked out nagging differences.
There is little evidence that Capra acted as a hands-on writer, per se, and plenty of evidence that he functioned with writers more as a magnificent story editor.
---
Indeed, Capra was more of a would-be writer; on more than one occasion the director found himself claiming and losing screen credit before the Writers Guild grievance committee. Even Capra's own memoir, McBride reported, needed the assistance of several uncredited helpers.
As has been mentioned, Riskin himself had unusual sensitivity toward collaborators, and when adapting works he tried to consult and please the original authors. He tried to stay true to the spirit of the source material. Like many of the authors Riskin adapted, Damon Runyon was impressed by the screenwriter's ability to capture the essence of "Madame La Gimp" while departing liberally in particulars. Runyon was so pleased that in his newspaper column he publicly diverted all praise to Riskin; privately he telegraphed the screenwriter, thanking Riskin for what he had wrought from "my feeble story . . . your understanding of the characters amazed and delighted me . . . you made the yarn a hundred times better than the original."[33]
It was the first of Riskin's scripts to be published, and we regret that space in this volume is limited, or we would have included Lady For A Day .[34]
No less pleased was Samuel Hopkins Adams, whose "Night Bus" serial—which like "Madame La Gimp" first appeared in Cosmopolitan magazine—was immortalized by Riskin as the 1934 film It Happened One Night .
Adams was a prolific and not inconsiderable author of short stories, serials, homespun as well as crusading novels, and serious biographies. He had a track record of selling stories to Hollywood. His "Night Bus" serial was solid and appealing. But nothing about the story in its original form would suggest that as a motion picture it would become a model of screwball comedy, one that other people in Hollywood would strive to imitate and emulate for decades to come.
Riskin first made strategic modifications in the two lead characters. In "Night Bus" the male protagonist, Peter Warne, is a college-educated chemist. In the film script he is a ruthless reporter, a familiar Riskin type in the familiar situation—the same as Platinum Blonde —"of a reporter falling for a spoiled society dame."[35] More important, Warne is sincere and good-hearted (if a tad bland) in
---
Adams's story, while Riskin from the outset depicts the character in more hardboiled terms.
When we first meet Peter Warne (Clark Gable) in the film, he is inebriated and surrounded by other drunken reporters clustered around a phone booth. Warne is putting on the big show of telling off his editor while he is actually in the act of being fired. Boarding a cross-country bus, he meets a pretty young lady, Ellie (Claudette Colbert), whom the audience knows to be a runaway heiress. Although not immune to her good looks, Warne takes a visceral dislike to her. When he learns her true identity, Warne cannot help but expound, to the point of obnoxiousness, on the faults of rich people. Meanwhile, Warne proves himself an opportunist, scheming behind Ellie's back to get his old newspaper job back by promoting her plight to make headlines.
Riskin altered fewer aspects of the heiress character. He made a practical name change—from Elspeth to Ellie—and small details were added that enriched her characterization. Riskin's hurdle was how to develop this spoiled heiress into a sympathetic person for his Depression era audience. He added a crucial speech for Ellie in which she reveals that she has never had any independence because she has always been smothered by her overprotective father and told what and what not to do. More subtly, Riskin fashioned a series of reversals (climaxing in the hitchhiking scene and the ensuing scene in which Warne shouts at her out of hurt male pride) that equalized the humanity of the two characters. Gradually, the audience finds itself in Ellie's corner."[36]
Adams opened his story on the bus. Riskin started his script off with a bang: an argument on a pleasure yacht, with the young heiress and her father disputing the wisdom of her forthcoming marriage to a playboy, ending with the heiress jumping, fully clothed, into the water. This, plus Warne's drunk scene on the telephone, serves to introduce the two main characters in their own, not entirely congenial, environments. After that, once the principals "meet cute" on the night bus, a sur-
---
prising amount of Adams's original plotline was sequentially expropriated and intelligently reworked by the scenarist.
Adam's original story line contains the purse-snatching incident, the nosy traveling salesman and relentless masher named Shapley, even the Walls of Jericho, the blanket strung up as a divider between their beds in a roadside motel: "While she was gone, he extracted a utility kit from his bag, tacked two nails to the end walls, fastened a cord to them, and hung a spare blanket, curtainwise, upon it. " 'The walls of Jericho,' was his explanation, as she came in. 'Solid porphyry and marble. Proof against any assault.'"[37]
Oh, what Riskin did with this brief notion! First he put Ellie Andrews in the room during the elaborate scaffolding, palpably uneasy as Peter Warne elaborately explains what he is going to do and tries to coax her into some cooperation. Her response is stony. He talks on, dragging in Joshua and the Israelites while segueing into that fabled moment in screen history when Gable-as-Warne delivers a lesson in male striptease:
PETER
(indicating her bed with a wave of his hand)
Do you mind joining the Israelites?
Ellie doesn't answer or budge.
PETER
You don't want to join the Israelites? All right, don't. Perhaps you're interested in how a man undresses. You know, it's a funny thing about that; quite a study in psychology.
He is getting out his pajamas.
PETER
No two men do it alike.
He is shedding coat and vest.
PETER
You know I once knew a man who kept his hat on until he was completely undressed. Yes. Now he made a picture. Years later his secret came out. He wore a toupee. You know I have a method all my own. If you noticed, the coat came first. Now the tie–
(he tugs it off)
–next the shirt.
(peeling off shirt)
Now, according to Hoyle, after that the pants should be next. There's where I'm different.
He sits on edge of bed and unties shoes.
---
PETER
I go for the shoes next. First the right, then the left. After that, it's every man for himself.
(stands up and starts unfastening trousers)
CLOSE-UP ELLIE as she dashes into the corner by her bed, safe behind the Walls of Jericho.
This delightful scene runs several minutes from beginning to end, just the way Riskin (and Capra) liked a scene to run on. It begins on a note of high comedy and ends in a moment of double entendre and intense, sublimated eroticism:
A close view shows Ellie glancing over at the blanket. Despite herself, the suggestion of a smile flits across her face.
ELLIE
You haven't got a trumpet by any chance, have you?
Peter gets the idea and smiles broadly.
PETER
No. Not even a mouth organ.
The clothesline blanket keeps them apart, and Warne (as well as the audience) has to imagine Ellie as she is undressing on the other side, throwing her clothes over the blanket. "I wish you'd take those things off the Wall of Jericho," he grumbles, eyeing her lingerie as he lays back in bed, smoking a cigarette. Brooding, he smokes his cigarette, making small talk that ends, finally, in their formal introduction of each other. It is a scene made all the more perfect by the fact that the Walls of Jericho are brought back and the situation reversed toward the end of the film. Then it is Ellie smoking a cigarette and brooding as she finds herself separated from Warne—the man she has grown to love—not only by the Walls of Jericho but by the gulf of class distinctions.
The famous hitchhiking scene was similarly enhanced by Riskin. There is hitchhiking in Adams's version, but no female-male one-upmanship, only Warne's demonstration of the proper "digital gesture" and a line of advice: "The first rule of thumb is to look as neat and decent as you can. It inspires confidence in the passing motorist's breast." The hitchhiking scene in the film reveals Warne's arrogance but also Ellie's insouciance. Warne boasts he is going to write a book called "The Hitchhiker's Hail" and brags that he knows several different methods of successful hitchhiking. All lead to failure, as the camera illustrates. Then Colbert-as-Ellie gives Warne his comeuppance. She hitches her skirt, bares her legs, and stops traffic.
The man who picks them up, a rapscallion of the road, is also from Adams's story. In Riskin's script his part is humorously embroidered; among other things he is turned into one of the frustrated, full-throated singers in Capra-Riskin films, launching, while
---
driving his car, into impromptu arias on hitchhiking and tonsils and finally, a catchy ditty that is echoed later in the script: "Young people in love are very seldom hungry!"
It appears that Capra and Riskin settled on "Night Bus" almost out of desperation, searching for a project they could bring to fruition quickly and relatively inexpensively after Lady For A Day . Capra first read the story in a Palm Springs barbershop while waiting for a haircut. Capra told the story to Riskin, who thought it sounded cute but insubstantial. When it came time to sell the story on its merits to Columbia production executives, Riskin insisted on doing the verbal salesmanship, feeling that Capra, with his hammy instincts, would bungle the pitch. In a sense this was the first thing that Riskin always brought to a script, something that is absent from a casual perusal of "Night Bus": a tone that reflected nothing so much as his own charming personality.
In person or on the page, Riskin could put across his characters. But the major accomplishment of It Happened One Night , which is underrated by people who are unfamiliar with "Night Bus" or who focus too exclusively on Capra, was in the realm of construction. While Riskin often received kudos for his witty dialogue, he was a master adapter.
It is one thing to read an appealing play, novel, or short story, and quite another to organize it properly as a screenplay, opening it up and lengthening it (or shortening it), making the myriad choices of keeping a character here and deleting one there, adding a scene, incident, or crucial detail, writing appropriate dialogue where dialogue is necessary, and ending up with something that is whole and organic and also cinematic. Unfortunately, Hollywood history is full of examples of great works—short stories, novels, and prize-winning plays—ruined by clumsy adaptation, or faithfully transcribed unto tedium.
Riskin's experience as a Broadway producer and playwright shaped his theory of the well-made screenplay. (Indeed, he preferred the terminology as two unconnected words, screen play , and that is how his credit appeared on the screen for It Happened One Night .) He sought to minimize parallel action and the intercutting of scenes (flashbacks, and cutting back and forth in time or space). "Parallel action (if, in the use of it, we can be guided by a rule) should scarcely be used except in instances where the two actions are related to each other—story-wise," he wrote once, "or where some social observation is being made via action."[38]
---
Nor did he like to disturb scenes with camera angles; he wanted scenes to play on, uninterrupted, as they might on the stage. "I have had scenes run for minutes at a time," wrote Riskin, "and remained on a 'two-shot' until its conclusion—having found that it was more impressive this way. To disturb it with 'close-up' and 'different angles' would rob the scene of its intended purpose."[39]
He liked to say in interviews that he divided his screenplays into two or three acts, guiding the story toward an invisible curtain separating the acts. At the same time, he would divide each act into scenes, then each scene of each act into miniscenes, until the structure was multisegmented, infinitely connected, and melded, as he stated on one occasion:
There are no set rules for writing a scenario. Each person works differently. My own method is to begin by staring at the walls for a considerable time. Then I sharpen my pencils—and again stare at the walls.
The usual length of a scenario is 100 pages. The first I wrote was 250 pages long with 550 scenes. It was thrown out.
It is necessary to have two or three characters in mind, with possibly three climaxes for each act. The rest usually writes itself.
Every scene must have a beginning, middle, and end, no matter how small. Each little scene has a climax of its own, which may be at the end of the first act. This, in turn, builds up to the end of the film in cumulative fashion. In all, a picture should have about ten small climaxes, each one completed by a laugh, a tear, or any other emotional period.[40]
In the more didactic Capra-Riskin films, such as Mr. Deeds Goes to Town , one can almost forget that there is a swell romance taking place, but It Happened One Night contains a bare minimum of editorializing. Although Peter Warne's ability to stretch a dollar may have struck a chord with Depression audiences—harking back, as McBride has pointed out, to Riskin's boyhood short story "$1.93"[41] —the love story was uppermost. Even Ellie Andrews's tycoon father is made to serve cupid, his sympathetic treatment contrasting with the characterization of the rich money-grubbers in most Capra-Riskin films (his character is straight out of "Night
---
Bus"). This is another thing overlooked by people anxious to focus on other issues: above all else, romantic comedy was this screenwriter's forte.
For Riskin, romance came naturally. This writer knew what it was like to be a ladies' man—he was well suited to write those clever love scenes that light up Capra films like fireworks. Riskin was a notorious Hollywood bon vivant, never as shy or tongue-tied with the ladies as he could be with newspaper interviewers. Hollywood gossip columns of the 1930s reported that he nightclubbed with Ginger Rogers, Loretta Young, Glenda Farrell, Elizabeth Allen, Carole Lombard, and other lovely first ladies of the screen. (Whereas Capra, according to McBride's portrait, rarely if ever indulged in affairs, and was married to the same woman for fifty years.)
Sidney Buchman described Riskin as "the exact opposite of Capra: imagine a very cultivated, nonchalant playboy, and you will have an idea of their rapport."[42] Newspaper accounts invariably described him as short and slender with dark eyes, strikingly handsome, a natty dresser. He was known to refer to himself, jokingly, as "a dissipated George Raft,"[43] and like one of his most famous film characters he was quite capable of losing his temper while on the town. On one occasion, while at a celebrity-filled Hollywood nightclub, Riskin became involved in a well-publicized fracas with Harry Ruskin, another screenwriter whose name was sometimes confused with his. After heated words were exchanged, Riskin decked Ruskin, according to contemporary accounts, with "a single, well-aimed blow to the jaw."[44]
Riskin had definite ideas about screen romance. The love scenes should be comedic, the wooing between lovers a verbal donnybrook or a musical duet. In Riskin's eyes, a courtship ought to be offhand. He detested obvious sentimentality and felt the emotional subtext of a scene should be subtle. When Riskin was wooing Fay Wray, he sent her one dozen roses with a card that read: "One dozen roses." She knew what he was doing: underplaying his feelings by quoting from a popular song ("Give me one dozen roses/Put my heart in beside them/And send them to the one I love").
The female characters might have masculine jobs and names (such as Gallagher); their affection might be confused with professional friendship ("You're my pal, aren't you?" Stew Smith asks Gallagher. "Don't turn female on me"). Women were expected to be smart and tough as well as sexy and adorable. They
---
could be stubborn bachelorettes (Babe Bennett in Mr. Deeds Goes to Town ), or a struggling eldest daughter responsible for the family upkeep (Ann Mitchell in Meet John Doe ).
The men were supposed to have old-fashioned, chivalric instincts (like Longfellow Deeds, dreaming of rescuing "a lady in distress"). But they could also voice feminist concerns (when his press agent tries to fix him up with a date, Deeds complains to his valet, "He talks about women as if they were cattle"). They showed unusual vulnerability. They could actually experience an emotional breakdown over a woman. A long time before George Bailey came along, Riskin wrote characters for Capra—in American Madness and Mr. Deeds Goes to Town —who could fail in a big way and be tempted by suicide.
It Happened One Night has no suicide, minimal social preachment, no angry crowd scenes. What it has is a crowd of happy people singing "The Man on the Flying Trapeze" while riding on a bus—one of the highwater scenes of 1930s screen comedy, entirely invented by Capra and Riskin. (There is no group singalong in "Night Bus.") Scenes like that one made the film Riskin's and Capra's most deceptive triumph. "There was something, indeed, about It Happened One Night that defied description or analysis," wrote Joseph McBride, "even after Capra made the film." Despite "all the merits of its story and screenplay, and Capra's masterful direction," McBride added, what turned this project into an everlasting lark of a film was in the end elusive and mysterious.[45]
Until, McBride theorized, one factored in the fortuitous casting of Clark Gable and Claudette Colbert. The script was originally tailored for Robert Montgomery, but Columbia thrust Gable, who was on loan from MGM partly as punishment for extravagant contract demands, into the role. Colbert was not enthusiastic about It Happened One Night either, and according to Capra and McBride behaved rebelliously on the set. These two stars who gave so much pizzazz to their parts were in fact unwilling conscripts.
Capra's work was not just faithful, it was as equally masterful as the script. The director kept everything blithe and amusing, the scenes moving along at a clip, entertaining and involving and ultimately memorable. It was deceptively simple direction, which elevated Riskin's script into one of the all-time great motion pictures.
It Happened One Night captured an unprecedented five major Academy Awards in 1934: Best Picture, Best Director, Best Script, Best Actor, Best Actress. Apart from earning his first and only Oscar, Clark Gable could take satisfaction in having set off a panic in the undershirt business, courtesy of the roadside motel scene in which Peter Warne strips for bed and reveals that he is not wearing an under-
---
shirt. Perhaps this was sweet revenge for Riskin, who had marked time in the garment industry.
In four short years Riskin had become one of the most celebrated writers in the motion picture industry. According to newspaper accounts, he was making $2,000 weekly. Scribes newly arrived in Hollywood, people like novelist James M. Cain or European emigré Billy Wilder, stopped by to meet him, ask for tips, and talk over whatever script they were working on. He loved interruptions, odd hours, and late nights; he received journalists late in the mornings, wearing circles under his eyes and a kimono ("I'm never conversational before I coffee," as the Edward Everett Horton character, Alexander P. Lovett, says in Lost Horizon ).
He and Capra extracted unusual freedoms at Columbia. Unlike most of the studio's contract employees, they were allowed to work off the lot, usually at Riskin's place or Capra's house. After It Happened One Night , they made a habit of convening at their lucky place, where they had brainstormed 1934's Oscar-winning Best Picture, the La Quinta Hotel, in the desert some twenty miles from Palm Springs.
Riskin wrote with notorious ease wherever he was, the words seeming to appear on the page as effortlessly as one of those long, cockeyed speeches might trip from the tongue of a Riskin character. Bob Thomas, Maurice Zolotow, and Richard Corliss have all reported the identical vignette of "a casual, amiable man sitting on the porch of his Columbia back-lot bungalow, and writing his dialogue in longhand on a yellow pad, as if he were composing a letter to his friends back East."[46]
For a long time Riskin kept quarters at the Beverly Wilshire Hotel. Eventually he bought a house in Beverly Hills. He liked to stay in bed most mornings, wearing his silk pajamas while writing, and, as he worked, stroking the head of his little dachshund whom he had named "Mr. Deeds." After he had finished his daily allotment of pages, Riskin would dispatch Mr. Deeds downstairs to alert the cook that he was ready for lunch. A secretary took the pages covered in longhand for transcription. The afternoon was set aside for tennis and horse racing, the evenings for stud poker and a tour of nightclubs.
He was gentlemanly in person—like one of his characters—with impeccable manners, impeccable dress. Irene Selznick said that Riskin possessed "the quality of nobility."[47] He always seemed merry, and he was an enjoyable person to be
---
around. His seriousness could be sudden, and his eloquence surprising, emerging suddenly out of a stream of amiable, matter-of-fact conversation. This too was like one of his characters.
For Columbia, Riskin squeezed in Carnival , directed by Walter Lang (story and script, 1934), and probably his best-known credit independent of Capra, The Whole Town's Talking (co-script with Jo Swerling, 1935), a diverting, if thoroughly atypical John Ford film from a W.R. Burnett novel about a gangster posing as his double, a meek clerk.
Next, for Capra and Columbia, Riskin went to work on Broadway Bill . It was based on an unpublished story by New York Daily Mirror columnist Mark Hellinger about a broken-down racehorse and the small-time owner who believes in him as a long shot for the big race.
Riskin had a soft spot for racehorses. He owned and raced horses with his brother and was a regular better. He applied himself admirably to the material, even if it was reputedly Capra (with the help of writer Sidney Buchman) who tacked on the film's ending, when the horse, Broadway Bill, expires of a heart attack at the finish line.
Starring Warner Baxter and Myrna Loy, Broadway Bill was well regarded in its day, although it seems a little rickety by today's standards. Like Damon Runyon, Hellinger was more than satisfied with the adaptation. In his newspaper column he wrote that his story had been so much improved by Hollywood that Capra and Riskin "unquestionably deserve most of the credit. So I am very careful to limit myself in the bows I take."[48]
Broadway Bill was a lightweight transition film for Capra and Riskin, but to what were they transitioning? Up to this point, they had shown alertness to headlines and populist ideas, and they had demonstrated a flair for romantic and screwball comedy. Nobody could have guessed they would bring these elements together so resoundingly in their next film, their undying masterpiece, Mr. Deeds Goes to Town .
Clarence Budington Kelland was a short-story writer and novelist of some standing. His Scattergood Baines stories about a fat Yankee peddler, which promoted old-fashioned American values, appeared in the Saturday Evening Post and other
---
magazines. "Opera Hat," which first appeared in American Magazine , was a Kelland serial with a greeting-card poet named Longfellow Deeds as its protagonist.
It must go down as a mystery how "Opera Hat" came into Capra's possession. According to the director in his autobiography, Clarence Budington Kelland's magazine serial was in a valiseful of available stories that he took home to read one night. (Some unsung story editor would therefore deserve the credit for channeling the material to his attention.) Like "Night Bus," "Opera Hat" was solid and appealing, but not a story that cried out to be filmed. What did interest Capra was the central character: a man who wakes up one day to find himself heir to twenty million dollars.
Capra was also intrigued by the premise "country boy out-slicks city slickers," Kelland's usual theme line.[49] Kelland went off on a tangent, however, with Deeds inheriting a New York City opera company and being sidetracked into a backstage crime of passion. Kelland's serial devolved into a "tediously protracted murder mystery."[50]
Capra and Riskin wanted Longfellow Deeds to represent the common man, someone whose innate decency and folksiness would mandate the casting of Gary Cooper. So Riskin went to work with his knack for story line, his talent for whimsy and romance, and his political feelings. The story was extensively revamped. The murder mystery disappeared, and the opera angle was played down. (In Kelland's serial, the inheritance comes to Deeds after his uncle, Victor Semple, is killed in a motor accident in Italy, "during his annual hunt for tenors.")[51] Riskin focused on the inheritance, which is the jumping-off point, and the characterization of Deeds. The inheritance evolved into a symbol of economic disparity, while Deeds was fleshed out, made colorful and sympathetic—at once a rube and almost a saint—and his idiosyncratic behavior given logic and motivation.
In both Kelland's and Riskin's versions, Longfellow Deeds is a fish out of water in the big city, flummoxed by valets and manipulated by high-powered attorneys. The film script would underscore Deeds's ambivalence about inherited wealth. But the master stroke was the invented character of the shady newspaper lady, Babe Bennett, a female variant of Peter Warne. This gave Deeds a lady love to conquer, and his association with Babe Bennett leads to his being treated shabbily by the press—especially by Bennett.
---
In anyone else but Riskin's hands, a character like Deeds might have verged on caricature. The screenwriter, who believed in Deeds, made him as true and vivid and unforgettable a figure as has ever been put on film. Kelland invented the character, certainly, but Riskin borrowed selectively from Kelland, adding his own subtle touches and empathetic shading.
In Kelland's serial Deeds's greeting-card poetry verges on corniness. In Riskin's version the poetry is just as corny, and it becomes a running gag (Deeds never does find his rhyme for Budington), but it also leads to a cathartic scene in which the shady Babe Bennett (played by Jean Arthur), already weighed down by guilt, must read aloud a simple but moving poem that Deeds has dedicated to her. The screenwriter, who was himself a closet poet, must have savored that moment, just as he must have relished the scene where the postcard poet confronts the haughty literati at a Manhattan nightclub (a burlesque of the Algonquin Round Table). The poet meets the literati in Kelland's story too, but Riskin cleverly edited Kelland, and, with Babe Bennett at the table watching Deeds squirm, he ratcheted the scene up into a higher emotional level.[52]
Deeds was a tuba player in Kelland's serial, but Riskin made more of the tuba, including it in Deeds's first scene and then incorporating it into the rest of the story. It is a sure laugh-getter in several scenes, including Deeds's train trip to New York. The tuba-playing impulse figures into one of the best Capra-Riskin musicalized scenes: Jean Arthur, with two sticks, drumming "Swanee River" on a Central Park bench while Gary Cooper mimicks his tuba, performing a basso "Humoresque" in counterpoint. In the courtroom, finally, Deeds's tuba is offered as a symbol of his lunatic behavior, but Deeds makes a long speech defending it as a quirk of behavior indicating, beneath the surface, a thoughtful man.
Riskin not only embraced the "country boy outslicks city slickers" theme but also explored and deepened it. He gave Deeds deep Mandrake Falls roots by mentioning his father, a doctor, who delivered many of the town babies, and he made Deeds the co-owner of a local tallow factory with a recalcitrant employee (another one of the running gags). Deeds's country-hick demeanor is a central element of the sight-seeing scene at Grant's Tomb ("I see a small Ohio farmboy becoming a great soldier. . . . Things like that can only happen in America"). It crops up when Deeds embarks on a madcap night on the town (he ends up doffing his clothes and marching through the streets shouting "Back to nature!") and ap-
---
proaches eloquence in a later, bittersweet scene, when he muses aloud to Babe Bennett as they walk the city streets:
DEEDS
People here are funny. They work so hard at living, they forget how to live. Last night after I left you I was walking along and I was looking at the tall buildings. And I got to thinking about what Thoreau said. They created a lot of tall palaces here but they forgot to create the noblemen to put in them. I'd rather have Mandrake Falls!
The country-hick theme spurred the most controversial aspect of the Mr. Deeds script: the deeding away of acreage and seed money to poor people and downtrodden farmers. Once again, Riskin had astutely diagnosed the national political mood—he was well aware that Depression era proposals like the Townsend Plan and popular politicians such as Huey Long were stirring widespread debate on sharing the wealth. Purely on a structural level, Deeds's giveaway was a unique idea, taking the story in a direction where no one could have predicted it would go. On a thematic level it was inspired.
The thematic seeds are sown early in the script when Longfellow Deeds states a vague notion to help people with his unwelcome inheritance. But Deeds appears to forget about all that as he is distracted by—falls in love with—Babe Bennett. He later is confronted by a desperately poor farmer who accuses Deeds of profligacy and raises a gun, bent on shooting him. This prompts Deeds's decision to donate a portion of his unwanted wealth to ordinary people in need. When Deeds tries to launch his giveaway program he is arrested, institutionalized, and eventually "crucified" in court, in the parlance of the script, by devious lawyers trying to gain control of the estate.
The Christ analogy is plain, with Deeds as one of Capra-Riskin's most compelling "messianic innocents," in Joseph McBride's words. The crucified hero may be a staple of all drama and literature harking back to the Bible; it may have embryonic antecedents in earlier Capra films; it was certainly carried forward expertly in Capra pictures not written by Riskin—most notably in Mr. Smith Goes to Washington (1939) and It's a Wonderful Life . But there can be no question that Riskin advanced the hero-as-public-martyr in American Madness and that, in Capra's work, the concept came to its first thematic maturity in Mr. Deeds Goes to Town .
The courtroom scenes in the third act are absent from Kelland's serial. They are entirely Riskin's contribution. The crucifixion of Deeds is as thoroughly blueprinted in the script as the bank run of American Madness . A series of wit-
---
nesses and experts attest to Deeds's insanity. The suspenseful atmosphere builds to a pitch with nary a word from the defendant, who refuses to speak in his own behalf until, finally, a distraught (and reformed) Babe Bennett rushes to the front of the courtroom (she had been manipulated as a witness earlier) and makes an emotional plea in his defense. Over and over again, the crooked lawyer Cedar, who is leading the attack on Deeds, demands of her, "You are in love with him, aren't you?" until Babe Bennett, her face streaked with tears, shouts back, "Yes!" (This is a tidy variation on the scene in It Happened One Night where Ellie's father, on the day of her wedding to King Westley, presses the same question on Peter Warne; he finally snaps back, "Yes! But don't hold that against me. I'm a little screwy myself").
Bending legal decorum, Riskin then turns the courtroom climax into a romp in which the crucifixion is bungled and Christ climbs down from the cross, preaching a hilarious sermon. The enemy volleys, the hooting and rooting from the sidelines, and the last-minute turnaround by Babe Bennett are nicely modulated. The denouement is neither predictable nor pedantic. The spinster aunts who think everyone in the whole world is "pixillated" except themselves are a wonderful touch, and they have the film's ideal last line.
Of course the giveaway program wasn't in Kelland's serial, and it was that element of the plot, coming in the midst of an ongoing political debate over the future of a nation mired in trouble and turmoil, that resembled another plank in a Capra-Riskin populist platform. Critics and audiences had only the highest acclaim for the luminous performances by Gary Cooper and Jean Arthur, the first-rate contributions from the usual gallery of Capra-Riskin supporting players, and the overall entertainment value of Mr. Deeds . All the debate centered on the film's (and, by extension, Capra's and Riskin's) politics.
Variety registered a complaint that the rant of the desperate farmer (played by John Wray), who denounces the headline antics of Longfellow Deeds ("I just wanted to see what a man looked like that could spend thousands of dollars on a party when people around him were hungry!"), amounted to "quasi-Communistic" propaganda. Some thought Mr. Deeds was not so much a Communistic statement as a Capra-Riskin endorsement of the New Deal. Others thought it merely a feel-good escapist movie that was even faintly Republican in its simple solutionism.
The debate has never really waned. Capra's films tended to "break political 'rules' and splice ideologies together," wrote Donald C. Willis in The Films of Frank Capra . "Depending on one's political point-of-view and on what Capra film or films or parts of Capra films one is talking about, Frank Capra is an advocate of Communism, fascism, Marxism, populism, conservatism, McCarthyism, New-Dealism, anti-Hooverism, jingoism, socialism, capitalism, middle-of-the-
---
roadism, democracy or individualism. It's no accident that there are so many interpretations of his films."[53]
Riskin's populism (he hated that word) was from the heart. Over and over again his scripts affirmed their "faith" (a word that recurs in Mr. Deeds ) in "the people," an optimism often founded upon lead characters who were strangers or nobodies. Critics still prefer to call that formula "Capraesque," although some think it should be known, at least equally, as "Riskinesque."
Clarence Budington Kelland seems to have been one of the people who did not like what Mr. Deeds appeared to advocate with its potshots at high-priced lawyers, rich people, and inequities of the system. Kelland was a vocal conservative and an opponent of FDR (in 1942, he became an executive and the publicity director of the Republican National Committee). His "Opera Hat" had been transformed, his conservative politics vitiated. Kelland became one of the rare authors to take some umbrage at a Riskin adaptation, and he refused to give his permission for the script, which was nominated for Best Screenplay of 1936, to be anthologized in Twenty Best Film Plays .[54]
This, almost sixty years later, is the first authorized publication of Riskin's script. Apart from some gag work, tightening, and changing the locales of a few scenes, Capra did very little tinkering with the shooting script.[55] Riskin might have balked at calling it his best script, but Mr. Deeds was and always remained his favorite film.
Mr. Deeds led to a big budget, and bigger expectations, for Capra's planned film of James Hilton's best-seller Lost Horizon .
It was Jo Swerling who got Capra interested in the 1933 novel about a Far Eastern mountain utopia where people lived in harmony with nature and devoted themselves to spiritual fulfillment. Then, as Capra and Riskin went to work, Swerling played devil's advocate, arguing with Riskin that Hilton's tale couldn't possibly make a good picture unless Shangri-La could be made utterly credible. There was too little action, too much philosophic content. The trick would have to be credibility.
---
Riskin had mentioned Thoreau in Mr. Deeds , and Walden Pond-type places were on his mind during publicity sessions for Lost Horizon . "After a night of doing the town and a steadying noontime breakfast," wrote a reporter for Variety who met with Riskin, "ponderings upon Thoreau slunk into his conversation, and he wondered fleetingly if Thoreau's simple life was so fantastic and fairyland after all, or is it the real thing; and is the fantasy, actually, the mad life we live today."[56]
The screenwriter was once again at one with his audience, tapping into a public mood of weariness with international affairs and a cyclical clamor for isolationism. Dictators ruled in foreign lands; World War II was on the horizon. There was a fervent identification with Hilton's tempting idea of, somewhere, an idyllic and humane Utopia.
Hilton's well-known novel began to undergo alteration once Riskin launched into the scriptwriting. While speculation mounted in the press, the author stayed open-minded. As an occasional scenarist for Hollywood projects himself, Hilton knew there were difficult obstacles to making a legitimate screen version of his novel, and he also knew the rules of the game. Hilton gave several interviews saying he was conferring frequently with the scenarist and director and liked what Riskin was proposing to do with his novel.
"It was really amazing to see how Robert Riskin has kept the feeling, the spirit of the book," Hilton was quoted as saying. "He did a most remarkable piece of work really. Of course, he had to change several things; he asked me about them all. They were none of them important. If you wrote them all down I suppose it would sound as though they'd made a lot of changes. That wouldn't be fair. None of the changes are structural. They don't affect the theme or the central story."[57]
Hilton had started his novel with a frame-flashback in which two adventurers ("celibate Englishmen in a foreign capital") ponder the unknown fate of the British attaché Robert Conway, last glimpsed dodging police and natives, questing the mysterious Shangri-La in the remote Far East. Riskin didn't like frame-flashback structures, but he incorporated it anyway (it was cut back in the final film). His script really got going when the action shifted to the present with a terrific scene in which Conway fights off a mob and puts refugees on planes in the midst of a revolution. Conway is among a handful that, because of fortunate circumstances, are able to escape on the last flight out. It is some time before this group realizes that their plane has been inexplicably shanghaied.
---
Their fate is to be stranded in Shangri-La. Among the small band, only Conway (played by Ronald Colman) and the business profiteer Henry Barnard (Thomas Mitchell) retained Hilton's characterizations. The others experienced major changes: Hilton's bigoted female missionary became Riskin's tubercular ex-prostitute Gloria (Isabel Jewell). (Gloria becomes healthier as the story unwinds and develops a conveniently warm relationship with the profiteer.) Hilton's aggressive young vice-consul Mallison was tied more closely to the plot by making him into George (John Howard), the younger brother of Conway, a character who basks in reflected glory and obviously is not made of the same stuff as Conway. This was a cunning stroke: Conway's abandonment of Shangri-La makes more sense in Riskin's screenplay than in Hilton's book—Conway needed the extra motivation provided by the foolish brother.
A paleontologist was added for balance and welcome comedy relief. He was played by the reliable Edward Everett Horton. Hilton's novel was bereft of humor, and the film could have used more of it, as Horton's chirrupy scenes serve to underline.
One can almost hear the raised voice of Harry Cohn insisting on a part for a lovely leading lady. The only such figure in the novel is Lo-Tsen, a royal Manchu who plays the harp and proves alluring to both Conway and Mallison. In the film, there is no Lo-Tsen, but there is Maria (Margot), a pianist, who becomes the younger brother's romantic partner. Her desire to escape Shangri-La helps propel the third act.
The love interest Riskin created for Conway is Sondra, played by Jane Wyatt. Sondra is an expert horsewoman, tutors schoolchildren, speaks to squirrels (and they to her), swims in the nude at the fuzzy end of a long lens. Nothing is wrong with the actress's performance, but the character of Sondra remains one of the film's hurdles. She is distinctly "American" and is too obviously included as the obligatory sweetheart for handsome Ronald Colman. Riskin even contrived for the two to "meet cute": arriving in Shangri-La, Conway stumbles as he gazes up at her on a portico; Sondra covers her mouth to hide her laughter.
In all, the characters are not as motley or eccentric as, say, the Vanderhof-Sycamore family of Capra and Riskin's later You Can't Take It With You (1938). Once the excitement of Act One is over and the travelers have arrived at their surprise destination, the audience must be content with them—and with Shangri-La. Any suspense there might be as to their dilemma is undercut by Robert Conway, who is instantly swept away and convinced of the eternal merits of Shangri-La. Act Two is surprisingly low-key and protracted.
Conway is Riskin's most disenchanted hero, troubled by the outside world. The heart and soul of Lost Horizon , Conway was drawn faultlessly, and Ronald
---
Colman shouldered the role admirably. He has one of Riskin's most lyrical soliloquies, describing an airplane chasing its shadow as he muses about a love that is fated. Conway's disillusioned mutterings make more sense than do Chang's homilies (Chang's "a little courtesy all around" bromide for society rings particularly hollow). Indeed, Chang (H.B. Warner), the emissary of the High Lama, overstays his welcome on the screen, and there are one too many of the long expository scenes between Chang and Conway. Portions were excised from the final version of the film.
Capra made some arguable decisions that undercut aspects of Riskin's script. Conway's summit meetings with the High Lama became one issue that Riskin and Capra couldn't resolve. While the director vacillated over the casting of the role,[58] the dialogue was written and rewritten to vary the tone. Riskin and Capra had an unusual disagreement that was conveyed in public interviews: Riskin wanted "a kindly Franciscan sort of fellow, gently and indulgently appreciating the wayward world," according to one contemporary account.[59] The writer wanted Walter Connolly, the jovial tycoon of It Happened One Night , to play the part. Capra preferred "a sterner sort, a little more positive in his concern about the way of the world, a Paul of the Himalayas."[60]
Finally, the director settled on character actor Sam Jaffe. But Jaffe's initial scenes left Capra dissatisfied, so they were rewritten and refilmed with Walter Connolly. After viewing Connolly's footage, Capra changed his mind, and Jaffe was recalled from the New York stage and refilmed with different makeup. McBride pointed out that Sidney Buchman—another Columbia star writer and Capra's eventual collaborator on Mr. Smith Goes to Washington —polished up the final version of the High Lama scenes.[61] These scenes—Buchman pretty much worked from Riskin's draft—proved atmospheric, but somehow the moment to which the script builds, the scene between the two brothers where George convinces Conway to leave, is an inadequate climax.
Jo Swerling was right: Conway may have been an utterly credible character, but the setting was a problem that was never quite solved. Shangri-La looked unfortunately like an overdone Beverly Hills mansion with modern-style pavilions, and the costumes were a mishmash of styles, with traditional Tibetan clothing alongside Jane Wyatt's fashionable riding breeches. (Riskin can hardly be blamed.)
---
Both writer and director wavered over the ending. At least three were filmed. The first reverted to Hilton's original frame-flashback strategy and ended with Gainsford's toast to Conway; the second had Conway climbing the mountains in endless search of Shangri-La; the third, the version used in the film's initial release, showed Conway struggling over a windblown pass to Sondra, who is "beckoning him onward to the accompaniment of a montage of ringing bells," in McBride's words.[62] This ending undermined Hilton's spiritualism, and an audience might easily assume that Conway was thinking of Sondra as much as the wisdom of the ages:
Riskin argued against such a soppy fade-out, and he and Capra prevailed on Columbia to let them recut [the ending] after the film had been playing for several weeks. The final ending dropped Wyatt and simply showed Conway gazing off toward Shangri-La, concluding with a shot of the lamasery and the orgasmic bell montage (a ringing bell would become Capra's trademark, ending several of his later pictures).[63]
Lost Horizon was the first of the Capra-Riskin films to be plagued by second-guessing in regard not only to the script but also the budget and other production issues. The film went over schedule and budget, eventually costing close to two million dollars, an unprecedented outlay for Columbia. The first edited version of the film ran more than three hours. The final cut had to be severely trimmed, partly over Capra's objections, to slightly over two hours. On top of everything else, Capra's editing jettisoned "some of the more thoughtful overtones of [Riskin's] Lost Horizon script."[64]
Much of the behind-the-scenes toil and trouble leaked out to Hollywood columnists and was common knowledge well before the film was released. Each new Capra-Riskin film was by now surrounded by an expected air of controversy—in this case, controversy combined with "dire predictions."[65] The release of the film in the spring of 1937 was accompanied by unusually bruising criticism, with some viewers bemoaning the departures from Hilton's beloved book and others lamenting the film's talky idealism, slow stretches, and occasional incongruities. The New
---
York Times summed up the pros and cons by declaring that Lost Horizon had provoked "more violent debate than any picture ever made in Hollywood."[66]
The film also had appreciative audiences and ardent defenders, among them Frank Nugent, the film critic for the New York Times , who hailed the latest Capra-Riskin as a "great picture . . . [with] relatively minor faults."[67] The lavish screen adaptation of Hilton's novel may have been predestined to be a disappointment at the box office, but it was widely admired in Hollywood. Lost Horizon was honored with several Academy Award nominations in craft categories, as well as receiving a nomination as Best Picture of 1936.
Any postmortem on the film nowadays tends to focus on the well-documented problems while missing the obvious point that over time Lost Horizon has become one of the best-loved pictures of its era. Visually beautiful, impeccably acted, haunting in its philosophical certitude, it has cast a subtle spell over audiences in release and revival for sixty years. Time has been generous to the film, and if one measure of greatness is risk, then Lost Horizon , certainly one of the most courageous Capra-Riskin films, is also one of their greatest.
It may not be irrelevant that Capra and Riskin took a trip to Russia together after Lost Horizon was released in 1937—perhaps they hoped to find a budding Shangri-La. They visited Moscow and Leningrad, met illustrious film personnel, and were interviewed by Izvestia . They returned, disappointed by "socialism's vaunted Utopia," in Fay Wray's words.
Lost Horizon and its tensions had taken a toll. For five years Capra and Riskin had flourished at a studio where others had foundered. Harry Cohn gave them extraordinary freedoms at Columbia, but he was also difficult to please, inflexible on some subjects, and crude in his methods. He knew how to play people against each other and his temper could be insufferable.
Cohn "had a touch of sentiment within him which he worked fiercely at concealing," wrote Fay Wray, who worked as an actress at Columbia on more than one film.
Most would say with absolute success. What he also had was a sensitivity to and recognition of talent. He was more likely to express this recognition behind the back of the appreciated one than to his face. His rough, unpolished
---
style, his challenging, goading attitude was reeled out like a fishing line to make his listeners rise to the bait.
Most who were associated with him would resent his style, some of his producers would say he was at his best when he left them absolutely alone. Capra and Riskin disliked his manner, were sometimes stimulated by his energy, but knew they had his admiration and regard even if it was delivered in adversarial adjectives.[68]
During the 1930s Capra had emerged as a Columbia mainstay, as Lewis Jacobs noted in The Rise of the American Film , with Riskin "as much Capra's backbone as Capra is Columbia's."[69] But the honeymoon was over between Capra and Cohn. Partly because of the inflated expense and grandiose expectations for Lost Horizon , partly because of personality differences, the director and studio boss were at swords' points by the beginning of 1937. Cohn then further aggravated Capra by advertising a Columbia "B" picture as a Frank Capra film although Capra had nothing to do with it; the film director and studio boss went to court, filing breach-of-contract lawsuits against each other.
Capra and Riskin were already estranged, according to McBride's book, which alleges that disagreements over the High Lama casting led Riskin to insist that Cohn honor a clause in his contract and give him an opportunity to direct.[70] A contemporary report in the New York Times reported alternatively that Riskin had been "assigned" to direct.[71] Either way, it was true he had been warming up to the idea of directing a motion picture. Now, with Capra in enforced idleness, it made sense, and Riskin took the plunge, preceding by several years the wave of more celebrated Hollywood writer-directors such as Preston Sturges, John Huston, and Billy Wilder.
When You're In Love (1937) was about a European opera star who "hires" a husband to keep up appearances during her United States tour. The story by Ethel Hill and Cedric Worth, taken from Columbia script files, was decidedly piffle. But Cary Grant and Grace Moore would be the stars, Riskin's brother Everett was on the job as producer—and Riskin himself, Cohn argued, could polish the script.
Riskin was essentially conned into wearing two hats. He wasn't very enthusiastic about writing and directing. He accepted the assignment with "misgivings," reported the New York Times , "because he doesn't profess to understand the
---
technique of the musical cinema."[72] As the directing deadline approached, the inadequacies of the script he had written became apparent:
After a few futile days of scrutiny of it, he marched into Harry Cohn's office and tossed the tattered script on the desk.
"This is terrible," he announced, just like a seasoned director. "You'll have to get me a new writer."
Mr. Cohn just grinned maliciously, and went on reading his mail.[73]
Riskin said candidly in interviews that he missed Capra's expert input and editing of his ideas. "Every scene I wrote seemed unsatisfactory," he said in one interview. "I'd rewrite every night and then I'd rewrite again on the set. Director Riskin kept saying to writer Riskin, 'For the love of Pete, why didn't you get me a real writer?'
"I discovered, for instance, that you simply can't have too great an economy of dialogue. Frequently when we were working together on a script Capra has said to me, 'We don't need that; we've said it before.' And when it came to directing my own script, I found that I'd overwritten, time and time again."[74]
When You're In Love proved a pleasant film, but Riskin had found the double assignment to be a chore. It is worth a reminder here that the writer's and director's chairs are not interchangeable. A director's responsibility is different and requires a different energy, commitment, and exercise of the imagination. In those long-ago days, not many screenwriters enjoyed or succeeded at directing. Riskin would not repeat the experience.
In the meantime Capra had ironed out his disagreements with Cohn, and the director and Riskin were able to reunite on a high-energy adaptation of George S. Kauffman and Moss Hart's play You Can't Take It With You .
The Pulitzer Prize–winning stage comedy presents the unorthodox Vanderhof-Sycamore family of Syracuse, New York. Poor but blissfully happy, members of the family experiment with fireworks in the cellar, write avant-garde plays, and practice
---
ballet in the living room. What plot there is revolves around the "normal" daughter who wants to marry a scion of a stuffy old-line New York family, the Kirbys.
The lead characters and main setting (the living room of Grandpa Vanderhof) stayed the same in Riskin's adaptation, but the screenwriter opened up the play, dropped the Grand Duchess, added minor characters, and fortified the plotline (while making it more socially conscious) by tying the capitalistic Mr. Kirby into an underhanded attempt to purchase city blocks, including the Vanderhof residence, to situate his expanding munitions complex. "With few exceptions, the mad goings-on in the Sycamore household are intact," wrote Douglas W. Churchill in the New York Times , "but the theme of the useless struggle for money is brought forward."[75]
By now people were alert to the pattern of Capra-Riskin films and newspaper columnists were quick to anticipate and carp about alterations from the source material that seemed to be aimed at consciousness-raising. In this instance, public complaint was lodged also by Hart, who worried that his play was being turned into one of those "message pictures."[76]
Riskin always claimed that he didn't write message pictures ("he hates the word," according to one article). He was also a pragmatic man who knew what it meant to sell a stage play to Hollywood without looking backward. He met with Hart, according to one contemporary account, and listened as the writer "beat his breast in horror after reading what Mr. Riskin had done," encumbering his "innocent screwball comedy" with "social significance" ("another phrase Mr. Riskin hates"). Riskin "listened attentively, then thanked Mr. Hart for giving him out of his eloquent anguish a couple of good ideas for making it even more socially significant."[77]
Audiences did not seem to mind, and they flocked to the hilarious film. Moss Hart went public again, this time with his revised opinion—an endorsement of the motion picture's script. You Can't Take It With You proved extremely successful in 1938, and Riskin logged another Academy Award nomination for Best Adapted Script, the writer's fourth. Riskin lost the award to the MGM adaptation of George Bernard Shaw's Pygmalion , but Capra and the film did better, taking Best Director and Best Picture of 1938.
---
Now it was Riskin who abandoned Capra, quitting Columbia and signing on as a producer for Sam Goldwyn. Meanwhile Capra went to work with Sidney Buchman on Mr. Smith Goes to Washington .
It may have been the monetary aspects of the deal as much as terminal disenchantment with Harry Cohn that took Riskin to Goldwyn as a producer. It may have been the challenge of doing something new and different. On paper, Riskin seemed a natural as producer: all accounts praised his executive skills, his good judgment and salesmanship, his congenial ability to work with disparate persons, his grasp of complex schedule and budget dynamics.
Riskin's producing stint was short-lived, however, yielding only two pictures: Henry Hathaway's The Real Glory (1939), about a heroic army medic in the aftermath of the Spanish-American War, and They Shall Have Music (1939), Goldwyn's sincere attempt to make a movie star out of Jascha Heifetz. Producing turned out to be no more gratifying than directing, and Capra, who had finished Mr. Smith Goes to Washington and broken away from Columbia, had no trouble luring Riskin back.
Capra and Riskin came together for the final time, incorporating themselves as an independent production entity, Frank Capra Productions, Inc. They were installed in the old headquarters of Hearst's Cosmopolitan Pictures at Warner Brothers, where they were given stage space, physical equipment, and some operating cash. Capra and Riskin made up the difference themselves with bank loans; Capra mortgaged his house and farm, while Riskin put up stocks and bonds as collateral.
This time there was no doubt as to their intentions. Riskin and Capra deliberately set out to serve as "lighthouses in a foggy world," as Connell, the newspaper editor in Meet John Doe , puts it. They would make a film that would "astonish the critics with contemporary realities," in the director's words: "The ugly face of hate; the power of uniformed bigots in red, white and blue shirts; the agony of disillusionment, and the wild dark passions of mobs. We would give them a brutal story that would make Ben Hecht sound like Edgar Guest."[78]
The story they chose had a long work-up. It began as "A Reputation," a short story by Richard Connell first published in Century Magazine in 1922. In the magazine version, a Manhattan clerk crashes a Park Avenue party to announce that he is going to protest the dismal state of the world by jumping to his death off the Central Park reservoir.
---
Connell was a familiar figure around Hollywood by the 1930s, a hardworking writer best known in a long career for contributing the screen stories for such films as Brother Orchid (1940), Two Girls and a Sailor (1944), and The Kid From Brooklyn (1946). Swerling knew Connell, and with Connell's permission tried for a while in the mid-1930s to develop a stage version of "A Reputation," then abandoned the idea. Next Connell and another Hollywood writer, Robert Presnell, wrote a screen treatment of "A Reputation," which they titled "The Life and Death of John Doe." Connell and Presnell had been trying to peddle it to various producers for a long time when it was shown, inevitably, to Riskin.
Riskin presented it to Capra, who liked it instantly. "The Life and Death of John Doe" was slated as the first endeavor of Frank Capra Productions, Inc. Connell and Presnell were taken off the script but were honored on the screen, with their names prominently displayed on the main title card. (Connell is also the name of a crucial character, the hardbitten newspaper editor, played by James Gleason. Riskin liked sneaking in author's names, such as Budington in Mr. Deeds , as a kind of homage.)
The John Doe story became the premise for Capra and Riskin's most wrenching Christ parable. Riskin made radical changes in the original story. First and foremost, the suicide became an elaborate hoax, dreamed up as a newspaper circulation stunt by Ann Mitchell (played by Barbara Stanwyck), another of Riskin's shady newspaper ladies. When the public takes the hoax to heart and a John Doe movement is launched spontaneously, a John Doe stand-in must be found and exploited. Riskin brought him to life as John ("Long John") Willoughby (played by Gary Cooper), a homeless drifter and ex-baseball pitcher who shows up at the newspaper office, not claiming, unlike a long line of other unfortunates, to have written the suicide note, but hoping for some work.
Willoughby is proclaimed a "typical American," down on his luck, outraged by the state of the world (actually, his "outraged" photograph is staged by Ann Mitchell; he is acting out how he would react to an umpire's bad call at the plate). Willoughby's sidekick is one of Riskin's most irascible characters, an unsociable, completely incorruptible hobo dubbed Colonel (played by Walter Brennan). Their inexplicable rapport is summarized in their musical affinity: both play "doohickies." One of Capra and Riskin's most elegiac musical scenes takes place on a freight train when Willoughby plays the happy-go-lucky "Hi Diddle Dee Dee" (from Walt Disney's Pinocchio ) on the harmonica while the Colonel hoists his spindly legs in a sprightly tap dance.
The Colonel serves as a bracing antidote for the cloying sentiment enunciated by other characters. He is against all bourgeois comforts and platitudes, denouncing everybody within earshot as "heelots" ("a lot of heels"), one of Riskin's
---
made-up words. Yet Riskin never wrote more persuasive platitudes. Never were the heartfelt sentiments as simply and beautifully expressed. Other screenwriters would gladly jump off the Central Park reservoir just to write one speech of the sort that seems to proliferate in Meet John Doe , sometimes emerging from the mouths of fringe characters (such as the small-town soda jerk, Bert).
The apotheosis of Riskin's humanism is represented in speeches like the one Willoughby delivers on national radio, the words "ghosted" by Ann Mitchell, who cribs from her father's diary:
JOHN
I'm gonna talk about us, the average guys, the John Does. If anybody should ask you what the average John Doe is like, you couldn't tell him, because he's a million and one things. He's Mr. Big and Mr. Small. He's simple and he's wise. He's inherently honest, but he's got a streak of fdvclarceny in his heart. He seldom walks up to a public telephone without shoving his finger into the slot to see if somebody left a nickel there.
He's the man the ads are written for. He's the fella everybody sells things to. He's Joe Doakes, the world's greatest stooge and the world's greatest strength.
Yes, sir. Yessir, we're a great family, the John Does. We're the meek who are supposed to inherit the earth. You'll find us everywhere. We raise the crops, we dig the mines, work the factories, keep the books, fly the planes and drive the busses! And when a cop yells, "Stand back there, you!" he means us, the John Does!
We've existed since time began. We built the pyramids, we saw Christ crucified, pulled the oars for Roman emperors, sailed the boats for Columbus, retreated from Moscow with Napoleon and froze with Washington at Valley Forge!
Yes, sir. We've been in there dodging left hooks since before history began to walk! In our struggle for freedom we've hit the canvas many a time, but we always bounced back!
Because we're the people - and we're tough!
As Willoughby, Cooper gives a mesmerizing performance, capturing all the levels of a man who, while a failure and fake, grows to believe in an idea—the John Doe movement of ordinary people—that is bigger than himself. His performance is matched by Stanwyck's portrayal of Ann Mitchell, a convert to her own hoax. Riskin needed a villain worthy of his hero, and he created one in D.B. Norton, played by Edward Arnold—the first of the truly despicable villains to show up in Capra's canon.
Norton, an industrialist, is also a paramilitarist with his own private corps of storm troopers. He has Napoleonic ambitions, and manipulates the John Doe
---
movement to attain his own sinister ends. Here was another instance where Riskin was brave and prescient about what was going on in America. The pro-Nazi Bund and fascist sympathizers were a genuine movement in the United States, and in Hollywood as well there were those who performed military drills in the Hollywood Hills while secretly supporting foreign tyrants. Audiences of the time understood the shorthand when Norton was characterized by the script as fifth-columnist who desired an "iron hand" to build a "new order."[79]
Willoughby sees the light in a quietly impressive Riskin scene. Sick at heart over what is going on, the newspaper editor, Connell, gets thoroughly plastered, pulls Willoughby aside, and makes an emotional confession about fighting for democracy in World War I and seeing his own father shot down alongside him in battle. "I'm a sucker for this country," Connell says, telling Willoughby the truth about D.B. Norton's chicanery. (More than once in a Riskin script, the crusty newspaper editor turns out to be a softie at heart.) Willoughby is outraged to learn how he has been duped. He makes a beeline for Norton's mansion, where Norton and other muckamucks are celebrating their plans for a national takeover. Ann Mitchell is there, too, and Willoughby rises to the occasion, denouncing her and the others. Then, in the midst of an apocalyptic rainstorm, he heads to a mass meeting of John Doe followers to publicly denounce the charade.
This climatic scene is a tour de force of Capra-Riskin images: Willoughby, raindrenched, his face lined with hurt . . . thousands of umbrellas sheltering thousands of ordinary John Does . . . a silent prayer for "the homeless and hungry." D.B. Norton's goons and cops arrive in haste; newsboys shout headlines and hand out "extras" proclaiming John Doe a fraud. The camera captures shocked, frozen, upturned faces. Willoughby attempts to speak in his own defense and his words are strangled as Norton grabs the loudspeaker to condemn him vociferously. Organized boos and catcalls break out, tomatoes are thrown, and Willoughby is abjectly humiliated.
In case audiences miss the analogy, Ann Mitchell and Connell, sequestered by police, make the point crystal clear. "They're crucifying him!" sobs Ann Mitchell, as she listens to the radio. "Well boys," mutters Connell, "you can chalk up another one to the Pontius Pilates."
---
After that, John Doe—Willoughby—disappears, becoming a public joke. But Ann Mitchell, Connell, the Colonel, and some diehard John Doe followers suspect that Willoughby's conscience tortures him, and that he will try to follow through on his vow to kill himself in order to redeem his reputation. The story ends in a tableau on the roof of one of New York's tallest buildings on Christmas Eve.
How ought the story to end? Once again Riskin and Capra were indecisive. They considered letting Willoughby jump to his death. Reportedly, Riskin argued for the last shot to be one of the Colonel cradling Willoughby in his arms, carrying the body down a moonlit street. They devised one ending where Norton actually apologizes and volunteers to publish the letter Willoughby has written, admitting publicly to the whole story in the newspaper he owns. Norton ends up murmuring "Merry Christmas," but the last line belongs to the Colonel, who also undergoes a change of heart, exclaiming, "Well, looks like I gotta give the Heelots one more chance!"[80]
Ultimately, Capra and Riskin chose the only solution upon which they could agree. Willoughby is on the roof, about to jump, when out of the shadows step Norton and his cohorts, trailed by the Colonel and a few John Does. Norton taunts Willoughby with the threat that his suicide will be kept out of the newspapers. Willoughby, who has taken the precaution of writing a confessional letter and posting it to Connell, hesitates. A feverish Ann Mitchell dashes forward, clings to Willoughby, and declares her love for him before collapsing in his arms. The John Does chorus their faith in him. Dazed and speechless, without a single further line of dialogue, Willoughby lifts Ann Mitchell in his arms and carries her toward the elevator. "There they are, Norton," Connell barks over his shoulder to Norton, left behind on the rooftop, "the people —try and lick that!"
Filming for Meet John Doe was more than usually secretive (a lesson from the experience of Last Horizon ), and anticipation ran high for the reunion of Capra and Riskin. The reaction from critics was mixed. Opening on the cusp of World War II, the love-thy-neighbor idealism seemed outdated and the speeches wordy. Even Time magazine, which featured Gary Cooper on its cover, gave the film a backhanded compliment. "Super-schmalz," the magazine sniffed.[81] Hollywood awarded Meet John Doe precisely one Academy Award nomination, to Connell and Presnell for Best Story.
Especially because of the last reel—the "false ending," in Parker Tyler's words, of John Doe deciding against suicide—Meet John Doe has the modern-day reputa-
---
tion among critics of "an ambitious but troubled work."[82] "It is astonishing, but true," wrote Capra, "Meet John Doe missed becoming a lasting film classic because we couldn't end it!"[83]
Yet, who among us would vote for Willoughby to take the jump? Although the ending represented a genuine dilemma for Capra and Riskin, its significance has been overrated. Capra was wrong—Meet John Doe did become a lasting classic. Fans of the film treasure its wealth of memorable characters, situations, and setpieces executed by a director at the height of his powers. Lovers of film literature will treasure the script for some of Riskin's most daring writing: his most ambivalent hero, his fascist villain, and the intricately woven story that holds a mirror up to dark America.
Frank Capra Productions, Inc., was short-lived. Budget overruns had pushed the costs past one million dollars, and special tax laws limited the profits. According to a contemporary account, despite "heavy grosses being rolled up," the company had no choice but to dissolve: "Behind this decision, it is understood, is the effect of the excess profits tax which Congress has imposed on all industry, which, so far as independent picture-making is concerned, will take so much of these profits away there will not be enough left to make the effort and risk involved worthwhile."[84] (In fact, Meet John Doe eventually went into public domain, and nowadays it is hard to find a decent print of it; many television and video versions show the effects of age.)
That once again Riskin and Capra were forced to break up was partly circumstantial, and at the time it was neither seen nor intended as permanent. The relative failure of Meet John Doe was a factor, but World War II also intervened, a momentous event that threw more than one Hollywood career off stride.
Sadly, and unsuspected at the time, Meet John Doe was the peak of Riskin's career.
Riskin, stated McBride uncategorically, was Frank Capra's social conscience in regard to filmmaking. Capra was someone who always voted Republican and someone whose views tended toward the political Right, although at times he was influenced by the liberal viewpoints of Riskin, Swerling, Buchman, and others.[85]
---
Riskin was solidly a Democrat and one of the more public-spirited screen-writers. Perhaps his Jewish heritage was a factor in his political views and in his actions once World War II began. Even before America entered the war Riskin left Hollywood to work in London at the request of the British government, to advise on the production of propaganda films. After the bombing of Pearl Harbor, Riskin swiftly returned to the United States to join the government's Office of War Information as chief of its overseas Motion Picture Bureau, in charge of producing films for informational purposes and psychological warfare. He held this important post, spending months at a time in the European theater, until May 1945.
His letters to Fay Wray from London during the blitz were uncommonly reflective and revealing:
LONDON, 1944
Actually, a great many people enjoyed the raids. Certainly the danger was there . . . the ever present imminence of your own destruction . . . but something else was there . . . company . It is difficult to be lonely when you are sharing a common danger with people all about you. I found, after the first few days, that I was disappointed when the alert failed to sound. I was alone in my room . . . removed from the world around me when nothing happened. But the moment the siren started, I was no longer alone . . . thousands . . . millions of other hearts stirred simultaneously . . . skipped a beat just as mine skipped. At that moment, they were in the room with me . . . and I was with them . . . in a million homes . . . in a million cellars. At times like that, no matter how impoverished you might feel . . . in worldly goods or in the spirit . . . you are lifted to a level of equality with the most blessed of human beings. Envy of another's riches . . . fear through insecurity . . . a floundering ego . . . all vanish. For one moment, you are the equal of the most courageous . . . for one moment, the brains, the genius, the gifts, the accumulated wealth, the high positions of the mightiest disappear . . . and all are one . . . of which you are an equal part.
LONDON, 1944
True, deep-rooted convictions are rare. People see wisdom in many ideas . . . conflicting ideas . . . their hearts and their minds leap from one concept to another. In an era of chaos . . . when all the social forms and changes . . . when every concept of economic and spiritual existence is dusted off and paraded before the hard-ridden masses of the world . . . it is no wonder that John Q. Public is straddling the fence. It is no wonder that he is punchdrunk and unable to assert himself. Where is that idea ? Where is that big, un-
---
challengeable, fundamentally unshakeable idea which snaps John Doe out of his binge and about which he says, "Now that's what I mean. That's what I've waited for . . . that's what I stand for . . . and the rest is bilge."
Will that idea come in time to save us? I, personally, believe it will. Perhaps not in this generation . . . or even in the next . . . but come it must. Because, I still contend, despite all their larceny, people are good. Most of larcenous behavior is acquired . . . and the extent to which the individual practices it is dictated by necessity. Create a society of abundance for all and the need for larceny is reduced to a minimum. Of course it will never be perfect unless that green snow falls and changes the nature of man . . . but our jungle existence can be eradicated to some extent . . . and eventually to a great extent.
I tried to say something of this sort in Meet John Doe . And it is interesting to note (as you and I have noted before) the number of books on religion which are successful in wartime. You see, people need goodness to lean on in times of wickedness and evil. They need to remind themselves that the human race . . . of which they are a part . . . is not all evil . . . that its impulses are virtuous and charitable and unselfish. They need this, for they cannot look upon themselves as wicked. No person, except for rare pathological cases, thinks of himself as anything but a good, honest human being.[86]
With fellow screenwriters Philip Dunne and Joseph Krumgold, Riskin supervised roughly forty short films for the Office of War Information intended to advertise America in a friendly light. The films were dubbed in some twenty-two languages, then sent overseas, along with newsreels, for weekly showings.
These short films included:
• The Autobiography of a Jeep , a witty memoir of a Jeep that proudly explains its origins, functions, and rise to reknown as the American soldier's general purpose vehicle.
• The Valley of the Tennessee , a portrait of how a ruined land was revived through cooperative effort, "superbly filmed in a style reminiscent of the powerful Farm Security Administration photographs of the mid '30s."[87]
---
• Swedes in America , a tour, with Ingrid Bergman as guide, of the customs and traditions of Swedish-Americans, emphasizing the democratic spirit of American Swedes in Minnesota.
• Library of Congress , an introduction to the great library which affirmed the conviction that democracy must build on an enlightened citizenry.
• Pipeline , a record of the construction of the world's largest pipeline across seven states, a tribute to American know-how.
• The Town , directed by Joseph von Sternberg, a portrait of a small Indiana town that celebrates America as a melting pot.
• People to People , a populist piece about an exchange visit, which follows four British trade unionists as they journey through the United States.
• Arturo Toscanini/Hymn of the Nations , "an intimate, emotional study of the great maestro . . . a magnificent piece of work,"[88] in which Toscanini conducts his rousing arrangement of Verdi's "Hymn of the Nations," with Jan Peerce and the Westminster Choir.[89]
In his Capra biography, McBride chronicled the director's initial disappointment at being made a "desk man" in Washington, D.C., and how Capra pushed to go overseas to get closer to the action in order to direct his inspirational Why We Fight series. Some Hollywood figures felt they had to distinguish themselves with battleground documentaries. It was characteristic of Riskin, who held as high and important a government position as anyone from the motion picture industry, that his war work consisted of a variety of unassuming and edifying morale-building documentaries that emphasized musical inspiration, decent values, ordinary achievement, and America's rally-round-the-flag spirit.
Wartime was important for other reasons. In August 1942, Riskin married Fay Wray. It was her second marriage. (Her first husband, John Monk Saunders, was a screenwriter, a former journalist, and an Air Corps lieutenant who had specialized
---
in aviation stories.) On the day of their wedding, Riskin, sensitive to the feelings of Fay Wray's daughter Susan, presented Susan, as well as her mother, with a ceremonial ring. In time he and Fay Wray had two children, Robert Jr. and Victoria.
After resigning from government service in April 1945, Riskin returned to Hollywood and formed Robert Riskin Productions. It was announced that he would write and direct a series of features for RKO. The trade papers listed the titles slated for production: "The Girl From Bogardus," "Impact," "Now It Can Be Told," "Johnny Appleseed," "You Belong to Me," and "Magic Town."
Although Capra was still in service—he would not be formally discharged for another two months—there was no public hint that Capra and Riskin were permanently estranged. When Capra formed Liberty Films, with Sam Briskin, William Wyler, and George Stevens, there was speculation that Riskin would work on another project with the director sooner or later. After all, Riskin and Capra were still the best of friends, as well as the best of collaborators.
McBride argued in his book that bad feelings were simmering between them over authorship of their films, with Capra, the frustrated writer, feeling resentful of Riskin's ability. McBride defined Meet John Doe as a parable of pseudonymous authorship whose plot mirrored these underlying tensions. "The irreconcilable irony of the [Meet John Doe ] situation is that without a writer, John Doe is (as Capra would be) helpless: when John Doe rebels and tries to speak for himself, Norton does not allow him to do so, and at the end all he can write for himself is a genuine suicide letter."[90]
But Riskin and Capra still liked to spend time with each other, even when they were not working together. They had stimulating conversations. They listened to each other, made each other laugh. When together at a dinner party, the two of them would perform hijinks, much like the characters in a goofball scene from one of their movies. They would sing nonsense songs or juggle balls. Or they would take hold of each other's ankles, make a ball of themselves, and roll around the living room, upending furniture. Their time together was always a kind of workshop production.
Capra and his wife continued to come to the Riskin house for dinner and other occasions. At one dinner party in the late 1940s, Capra cast aspersions on the son of a mutual friend, declaring he was a Communist. Riskin was nominally anti-Communist, although he would never stoop to red-baiting, and Capra's comment bothered him. McBride's book asserted that Capra eventually shamed himself by turning his back on his politically progressive friends and associates—people who had been loyal colleagues. If Riskin had not become ill, it is possible he too would have
---
been vulnerable when the House Committee on Un-American Activities invaded Hollywood, swooping down on Sidney Buchman and other Capra collaborators.[91]
There is no question that Riskin was wounded further when Capra sought credit for his writing contribution to Riding High (1950), the remake of Broadway Bill . According to Capra, Riskin had declined his offer to work on the remake. According to McBride, quoting Fay Wray, Riskin's offer to work on the remake in fact had been rejected by Capra. In any case, the Riding High script was patched together by five writers apart from Capra, who sought to share the main screenplay credit equally with Riskin. Riskin made a formal protest to the Screen Writers Guild, which awarded him a co-script credit along with writers Melville Shavelson and Jack Rose. Capra was denied a credit.[92]
Despite the resulting tensions, had Riskin continued to write and flourish in Hollywood, he and Capra probably would have teamed up again because they were twice as good in collaboration—and because Riskin was such an easygoing and self-effacing person. He and Capra never had a spectacular "divorce." Fay Wray said in an interview that she was the most surprised person in the world to read the implication in Capra's statements, later on in his life, that they had any kind of falling-out.
Riskin was still writing with famous, relaxed ease. He liked to take a bridge table and set it out on the lawn. He loved to sit in the sun while working on a script. The children might be making a lot of noise and running around him, playing games, but it didn't seem to bother him. Jo Swerling might drop by (they spent hours discussing the play Swerling was working on, Guys and Dolls ), but Riskin welcomed diversions and gave of himself freely, without self-interest, to others.
The ease was deceptive. Sometimes Riskin was preoccupied with a script problem the way a mathematician might be stuck on an especially tangled equation. Driving back from Palm Springs one day, he drifted off the road and crossed over to the other side of the dividing line, driving for several hair-raising moments on
---
the wrong side of the highway until he was elbowed back to reality by Fay Wray. He explained that he had been distracted by thinking about a scene in the script on which he was working.
When Fay Wray told him she was thinking of trying her hand at writing either a play or a book, he encouraged her, as he encouraged everybody, to go ahead and give it her best. But he also warned her that writing amounted to a lonely profession and, apart from everything else, it was hard, terribly hard, work.
Riskin Productions was not a success. The only project on the program that came to fruition was Magic Town (1947), which Riskin co-wrote with Joseph Krumgold. The film is about a middle-American town that is invaded by a pollster because it is the perfect barometer of national opinion. With James Stewart as the pollster, the film had a distinct Capra-Riskin tone. It is not as momentous as the film Capra made with James Stewart around the same time, It's a Wonderful Life . Nor is it as dark and disturbing, indicating that Riskin had come out of World War II with his idealism resilient. For all its faults it holds up as a whimsical slice of Americana. William Wellman's direction was somewhat heavy-handed, and Wellman always insisted that Capra should have taken on the job. With Capra and some tinkering, Magic Town might have been something grand.
Instead, Riskin's only independent film was a box-office failure and a disappointment to many critics who were wishing for another achievement like Mr. Deeds Goes to Town . He was forced to fold his operation in 1949 and liquidate the assets, among which was a story he had written called "You Belong to Me," also originally intended for James Stewart. Riskin sold the rights to Paramount, which alerted Frank Capra, who snatched it up. This story, about a newspaperman who takes war orphans under his wing in order to win over his girlfriend, went through six writers before becoming Capra's 1951 musical film Here Comes the Groom .
In the meantime Riskin had signed a contract with 20th Century-Fox, for whom he quickly wrote two films: Mister 880 (1950), based on New Yorker articles by St. Clair McKelway about an elderly counterfeiter, and Half-Angel (1951), based on the true case of a multiple personality who was a nighttime sleepwalker and a daytime amnesiac. When eventually produced, both were not half bad, although they needed a rewrite and polish (and would have had them had Riskin not become ill).
In December 1950, Riskin delivered the first draft of "Belvedere," which was planned for Clifton Webb, to Darryl Zanuck, head of production at Fox. Riskin enclosed the following memo: "Dear Darryl: Season's Greetings. All I can
---
give you for Christmas is the script for 'Belvedere.' I hope it is just what you wanted from Santa."[93]
Those were some of the last words he would write. For a few weeks Riskin had shown signs of "approaching vascular problems," according to contemporary newspaper accounts. In late December he was hospitalized at Cedars of Lebanon hospital; on December 27, while in the hospital, he suffered a major stroke. Removal of a blood clot probably saved his life, but he was left paralyzed on the left side, dysfunctional on the cerebral side of the brain, and confined to his bed or wheelchair.
Riskin was not without lucidity, but neither was he in complete command of his faculties. He became a person stuck in time, under constant medication and the supervision of nurses around the clock. He continued to toy with a script idea, a story about a man who was a ship's captain with one family on an island and another family on the mainland, but the stroke had compromised his ability to write. He would dictate snatches of the script to Fay Wray, maybe achieve a polished sentence or two, then start over again on the same sentence. Ironically, his stroke took place during the filming of Here Comes the Groom , for which, ultimately, he and co-writer Liam O'Brien would receive an Oscar nomination for Best Story.
Riskin's tragedy was well known and widely reported in Hollywood, and many people, friends and associates, visited him. The astonishing thing is that Capra never did—he telephoned only once in five years—and, in fact, skipped Riskin's funeral. (In his autobiography Capra never mentions Riskin's illness or death.) It was as if a curtain had fallen between them. It was maddening and mysterious.
For a long, long time Fay Wray did not know how to make sense of Capra's behavior. She tried to rationalize it as Capra caring too much about Riskin to see him in such a sorry state. But she grew to believe that, as Capra's career began to lull, it became vital for him to usurp Riskin. Riskin's illness relieved Capra of the responsibility of sharing the credit for their joint ventures. After Riskin's death, Capra made only two films. One, A Pocketful of Miracles (1961), was a remake of Riskin's 1933 script for Lady For A Day .
Riskin was unable to be present when, in February 1955, the Writer's Guild of America honored him with its highest award, the Laurel Award for a lifetime of "distinguished contribution to the film medium." Fay Wray accepted in her husband's absence. When finances dwindled, Riskin was transferred to the Motion Picture Hospital, where he died on September 20, 1955, after having suffered for nearly five years. The Los Angeles newspapers hailed Riskin as "one of Hollywood's greatest screenwriters." At Riskin's funeral, his good friend Jo Swerling
---
was among the pallbearers, and George Jessel gave the eulogy. "The story of Robert Riskin is in three acts," Jessel said, "You can write the first two on a joyful note; you will have to write the last with a tear."[94]
As Peter Warne's editor laments in It Happened One Night , "You think you've got a swell yarn, then something comes along, messes up the finish, and there you are."
After Riskin's death, Capra, in his autobiography and in public pronouncements, began to promote his importance as "the name above the title" to Riskin's detriment: "Yes, Robert Riskin was a giant among scriptwriters—at least when he worked with me."[95] Capra besmirched himself as much as Riskin with these statements, and their partnership, nearly perfect in its time, was given a taint from which it may never quite recover.
In truth, the trend of film criticism in the United States has been toward auteurist glorification, and Capra was not the only one extolling his own accomplishments. From Graham Greene's astonishing statement, after seeing Mr. Smith Goes to Washington , that "now it is difficult to believe that Riskin's part was ever very important"[96] to Leland A. Poague's more recent verdict that "if anything, Riskin was too much of an alter ego for Capra," their rapport producing "lazy masterpieces" from "artistic in-breeding,"[97] most opinion has favored Capra. McBride's book, coming after Capra's death in 1991, went to extreme lengths in the opposite direction, upholding Riskin to the point of denigrating Capra.
This collection of Riskin's work is not intended to launch fresh debate over who did what, who dominated the teamwork, who provided what ingredient in the chemistry, or who wrote this crucial scene or devised that memorable moment—that would not be in the spirit of Riskin. For motion picture lovers, this collection will provide hours of purely pleasurable distraction. For students of script form, this is a long-overdue opportunity to become acquainted with a writer's writer and learn from one whose films brought joy to people and whose clarion voice made a difference in our lives.
---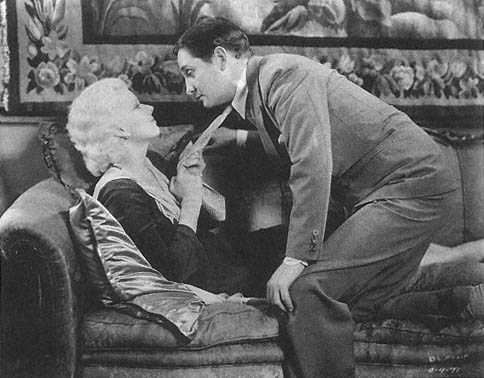 [
Full Size
]
PAT McGILLIGAN
---