The Fortress
I
The fortress is old,
So gloomily old,
Its dust — crumbled stars.
The grandfathers molded its hidden mold
Of clay soaked in tears.
Half a milennium, they built and built —
Oh, distant grandfathers,
Patient and great!
Bones kneaded into the walls
Stand guard —
Witnesses of fate.
Hear their voice:
                    Recover
                    Your trace,
                    Ignite
                    The steel,
                    Unite
                    The race.
                    A wall against fear and a wall to endure,
                    In the fortress, your own body immure!
II
At night the fortress is dark,
Only the glow of hate.
The street lost its tongue —
Galloping steps of fate.
---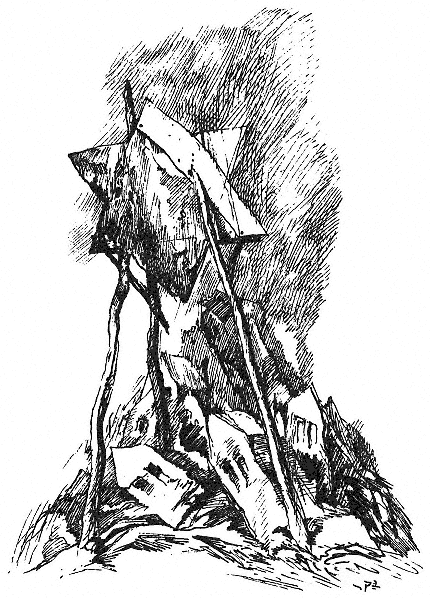 ---
But deep under iron and clay
Layers are moved in the night:
In secret, they drill and they build,
Through channels, traces of light.
A second fortress they dig,
In stormy rage — a mine.
And wicks feverish, ready
To ignite for the battle a sign.
Vilna Ghetto, July 14, 1943