Fritz Lang and Goebbels:
Myth and Facts
Gösta Werner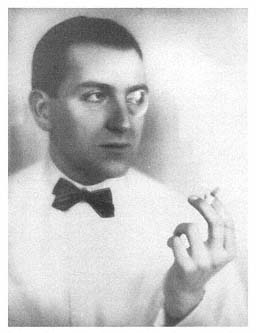 Vol. 43, no. 3 (Spring 1990): 24–27.
---
Myths are born and grow and flourish. Those who unthinkingly pass them on end up believing that they are facts. Repetition creates a cloak of seeming veracity which confuses gullible minds so that they cannot detect the truth underneath.
Thus every knowledgeable member of the film trade believes in the story of film director Fritz Lang's precipitate flight from Germany following on the banning of his film The Testament of Dr. Mabuse . The story goes that Dr. Goebbels, who was responsible for the banning, offered Lang the post of managing director of the entire German film industry. He stuck to his offer, maintains Lang himself, even after being told by Lang that he was a Jew—in actual fact Lang was half Jewish, his mother being Jewish. The story then goes on to say that Lang was given 24 hours to reconsider Goebbels' generous offer. Before nightfall Lang fled Berlin for Paris. He did this so precipitously that he did not even have time to draw money from the bank—banks closed in those days in Germany at half-past two.
But is this the true story? Thanks to material recently made available by the Deutsche-Kinemathek in Berlin—which placed it at the disposal of the German Film Museum (Deutsches Filmmuseum ) in Frankfurt and its young and very able program director Ronny Loewe—we are now able to discover the facts. These are as follows.
The Nazi seizure of power occurred on 30 January 1933. For some time traditional German censorship continued without a break as if nothing had happened. It was not until six weeks later, on 14 March, that the Ministerium für Volkserklärung und Propaganda was set up, with Dr. Joseph Goebbels as its head. At that time the Testament des Dr. Mabuse was not quite completed, so the film had not been submitted to the censors.
No one expected the film to be banned, however, and on 21 March the official film journal Der Kinematograph was able to report that the premiere was to be on Friday 24 March at the large picture palace called Ufa-Palast am Zoo.
---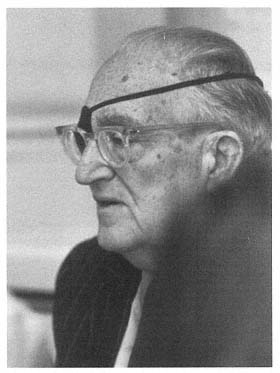 Two days later, i.e., 23 March, Der Kinematograph informed its readers that the premiere had had to be put off as the film only that same day would reach the censors. The day after, 24 March, the same journal wrote that the postponement of the premiere had been due to "technical reasons."
Nothing further was revealed about the film until not quite one week later. On 30 March Der Kinematograph announced that the German Board of Film Censors had banned the film on the preceding day. The decision had been reached at a meeting of the Board, "under the chairmanship of Counsellor Zimmerman." The reason given was that it constituted a threat to law and order and public safety—in accordance with a regulation to be found in the Law of Censorship.
The film was passed, however, for distribution abroad—there was both a German and a French version. The German version was first shown in Vienna on 12 May 1933, but the French version had its premiere a month earlier in Paris. The cutter of the film, Lothar Wolff, had even earlier taken the French-speaking material to Paris during the final stages of the making of the film and
---
had completed the editing of the French version there. This gives the lie to the story that appears from time to time about the negative of the film having been smuggled to France in suitcases filled with dirty linen.
The film had also been sold to a number of European countries (besides Austria and France). Among them was Sweden, where, however, on 26 April 1933, the German version of the film was banned by the Swedish Board of Film Censors in accordance with paragraph six of the Royal Ordinance for Cinema Productions, the paragraph against the depicting of violence on the screen.
In Germany the last week of March 1933 turned out to be an eventful and momentous one for the German film industry. Goebbels had lost no time in preparing a large-scale drive to "renew" German film production as a whole. On 28 March, the day before the banning of the Testament des Dr. Mabuse , Goebbels had invited in the entire top personnel of the German film industry to a Bierabend in the Hotel Kaiserhof. Among those present were producers, directors, and technical staff. Certain reports have it that Fritz Lang was among those present.
It was in the course of this private party that Goebbels expressed his admiration for four films: he said they had made an indelible impression on him. The four were Eisenstein's The Battleship Potemkin , the American Anna Karenina (with Greta Garbo in the lead), Fritz Lang's Die Nibelungen , and Luis Trenker's Der Rebell . The last-mentioned film, whose motif is the struggle for freedom of the Tyrolese, had been released in Berlin two months earlier and was still being shown. Goebbels professed his admiration for Eisenstein's film for the power with which a political idea permeated the film. This, he thought, should set an example for the new, ideologically conscious and politically engaged film that he expected from all German producers, directors, and manuscript writers—though of course the political overtones would have to be different!
It is very likely that Lang was present at this party. He was known to be a fierce nationalist and had at this time no intention of leaving Germany. The day before, 27 March, he had taken part in the founding of the "direction group" of the NSBO (= Die Nationalsozialistische Betriebsorganisation ). Three other major film figures were also involved: Carl Boese, an experienced and highly successful director of comedies; Viktor Jansen, a young director of comedies for whom Billy Wilder had written a number of scripts; and Trenker, an actor and director renowned for his dramatic "mountain pictures" with strongly nationalistic undertones.
Thus Lang can hardly have been surprised when, one day in April, shortly after the Kaiserhof party, he was summoned by Goebbels and offered the leadership of the entire German film production—instead of being only one of the four placed at the helm of the NSBO. It was not just a highly attractive offer. It was logical as well.
---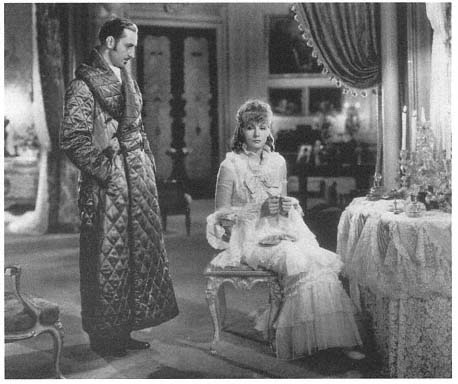 It was at this point, according to the story, that Fritz Lang, penniless and with Goebbels' offer ringing in his ears, fled headlong to Paris, only to return to Berlin and the Fatherland after the end of World War II.
Which parts of this story are facts and which are the "story"?
(A) The contact between Goebbels and Fritz Lang: Even though it is highly probable that Goebbels did offer Lang the post as head of the entire German film production, there is not a word about it in Goebbels's usually meticulous diary for the year 1933. Lang is not mentioned there at all.
(B) Lang's headlong flight to Paris: The answer is to be found in Lang's passport. The passport, numbered 66 11 53.31, was issued in Berlin on 11 September 1931, and valid until 11 September 1936. It contains a large number of stamps and Fritz Lang's name is to be found alongside nearly every one of them. There are no visas or exit
---
stamps for the months of February, March, and the beginning of April 1933. There is only one exit visa for Fritz Lang. It is made out by Der Polizeipräsident in Berlin and dated 23 June 1933. It is valid for exits for a period of six months. Up to that date Lang had therefore never left Germany.
The passport also contains several visas for entry into Belgium, every one issued in Berlin and at the end of June and July 1933. Further, during the same period Lang purchased foreign currency repeatedly at the Weltreisebureau Union in Unter den Linden in Berlin, totalling 1,366 Reichsmark . All these transactions are duly registered in the passport in dated stamps: 26 June, 27 June, 20 July. These days Lang must have been in Berlin.
According to the testimony of entry and exit stamps, in June and in July 1933 Lang visited England and Belgium, inter alia by air. He had a two-year visa for repeated entries into France. It was issued in London 20 June 1932 and was valid until 20 June 1934. The entry stamps for 1933 are all from June and July 1933, the first being dated 28 June, the last 31 July.
The foreign currency stamps from Berlin testify, as do the various entry and exit stamps, that between the journeys abroad in the summer of 1933 Lang returned to Berlin, which city he left finally only on 31 July 1933—four months after his legendary meeting with Goebbels and supposed dramatic escape.
Dr. Goebbels did not forget Lang and his films. When in October 1933 he celebrated his thirty-sixth birthday in his new and elegant official residence in Berlin he entertained himself and his guests in the evening by showing them the banned Testament des Dr. Mabuse . Lang, meanwhile, was in France, where he was shortly to begin filming Liliom .
---
Sources
Fritz Lang's passport: Deutsche Kinemathek, Berlin. Berlin in March 1933: Gerd Albrecht, Nationalsozialistische Filmpolitik (1969), pp. 12–13.
Goebbels' speech in Kaiserhof, 28 March 1933: given in extenso in Albrecht, pp. 439 ff.
Lang's part in NSBO: Cinegraph, Lexikon zum deutschsprachigen Film (1984), p. D3, also Cahiers du Cinéma , no. 99, September 1959, p.29.
Interview with Lang giving his version of the story: Movie no. 4, November 1962, pp. 4–5.
For statements made by Lang: Francis Cortade, Fritz Lang (1963), p. 21. See also P. M. Jensen, The Cinema of Fritz Lang (1969), p. 104; Lotte Eisner, Fritz Lang (1976), p. 131; Ludwig Maibohm, Fritz Lang (1981), pp. 164–169; N. Simsolo, Fritz Lang (1982), p. 46; M. Töteberg, ed., Fritz Lang in Selbstzeugnisse (1985), p. 78, p. 136.
For embellishments: Lotte Eisner, in Ich hatte einst ein schönes Vaterland (1984), relates how Lang was wont to tell with great delight about his conversation with Goebbels and how "each time he embellished it a little more." (pp. 127–28)
---