Social Position in Brighton
Dean Mahomet's rise and then decline in royal favor paralleled his reputation in Brighton society generally. His very identity as an Indian that made him stand out in society also marginalized him. Through the 1820s and early 1830s, he placed his name prominently before the public as a patron of worthy causes.[106] He further offered his medical treatment gratis to the deserving poor, as his advertisements and the press noted.[107] Although he had a reputation as a poor judge of horses, he contributed handsomely to the Brighton Race Fund through the 1820s, thus locating himself among the patrons of this sport of kings.[108] Such public acts of benevolence, however, were expensive; each one of his £5 donations represented the gross income from sixteen Indian vapor baths with shampooing.
Dean Mahomet and Jane's lives had been uneven financially prior to arriving in Brighton, and this continued during their years there. On a good day, Mahomet's bathhouse could provide twelve Indian Medicated Vapor baths and thirty hot water baths. In theory, this worked out to be nearly £8 per day. Such an income, however, would rarely be sustained. In contrast, his fixed expenses remained high: rental to the building's owner, salaries to the attendants, expenses including coal and laundry, subscriptions to many newspapers, advertising costs, and taxes. Given the seasonal nature of resort life in Brighton, long periods of little or no business would have to be expected. Nevertheless, in flush times, there would be a handsome income, no doubt enhanced with tips. However, Dean Mahomet never controlled sufficient capital to free himself from financial dependence on his British backers.
Brighton's ambitious rebuilding of its seashore periodically disrupted his business. From the 1820s, the town built broad seawalls in front of the cliff and filled in the intervening space eventually to create a wide "Grand Junction Road" and esplanade. Beyond any financial losses incurred by this disruption in his usual custom, Dean Mahomet had to pay for part of the construction.[109] While the ultimate result was a more secure foundation for his bathhouse, during the construction, anyone seeking to visit his baths would have encountered noise and debris. Complaints by Dean Mahomet to the Town Commissioners about inadequate lighting and disruption met with little satisfaction.[110] Perhaps to compensate for obstructed access to his bathhouse, in 1838 he advertised a mobile bath service which carried attendants and a portable vapor bath apparatus to the patron's own rooms.[111] Further, all this construction isolated his bathhouse from the seashore. Instead of a prominent—if perhaps insecure—location on the cliff top, his bathhouse by about 1830 had become landlocked. Figure 15 shows that strollers now looked in at eye level to both the ground floor gentlemen's bathrooms and to the lowest level of the balcony, one of the building's most attractive architectural features.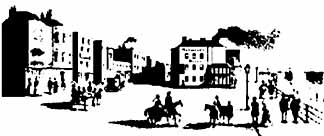 Figure 15. Mahomed's Baths (computer-altered version of Berthou and Georges, Album de Brighton [Brighton: The Authors, 1838], pl. 5).
Most British pen portraits of Dean Mahomet tended to paint him in sympathetic but eccentric terms, as an established Brighton "character," identified with exotic India and Islam.[112] Some of his supporters identified him as in the forefront of modern medical innovation.[113] Among his detractors, the most consistent theme remained that his self-promotional advertising and his fashionable reputation were out of proportion to the medical benefits of his method.[114] Nevertheless, at the height of his career, Dean Mahomet had inserted "shampooing," and, to an extent himself, into English popular culture as exotically attractive.
By the end of the 1830s, Dean Mahomet's leadership in Brighton's bathhouse industry had begun to falter. Already into his eighties, he may have found life as an inventive entrepreneur exhausting. Reviewers of bathhouses began to criticize his establishment as having become something of a "museum," lacking "the air of freshness and sweet atmosphere" found in rival bathhouses. While his baths appeared passé, he personally remained "[o]ne of the greatest curiosities at Brighton."[115]
Over the years, Dean Mahomet and Jane proved very interested in preparing three of their sons for careers as medical men. They apprenticed one son, Deen junior, to the King's own "Cupper"; "dry cupping" (applying vacuum cups to a patient's skin) and "wet cupping" (therapeutic bleeding of a patient) were highly fashionable at the time. Deen junior first worked at his father's bathhouse in Brighton. Dean Mahomet then established a branch bathhouse for Deen in a fashionable district of London, at 11 St. James Place, quite near both St. James Palace and numerous gentlemen's clubs.[116] Unfortunately, it seems Deen died sometime in 1836 and the bathhouse went to a competitor, George Fry.[117]
In response to Fry's unauthorized use of the name "Mahomed's Baths" for his establishment, Dean Mahomet opened another London bathhouse a few blocks away, at 7 Little Ryder Street, early in 1838. Dean Mahomet was nearly eighty years old and admitted a reluctance to take on this new operation. Nevertheless, he vowed to defeat Fry's rival business "carried on in [Dean Mahomet's] name, [but] with which he has not, nor ever had the slightest connection."[118] Having beaten off his imitator, Dean Mahomet gradually withdrew from active involvement with the Ryder Street Baths, leaving them to his son, Horatio, to manage.[119]
Back in Brighton, an unfortunate financial blow hit Dean Mahomet. After his silent partner, Thomas Brown, died, his executors determined in 1841 to sell Mahomed's Baths by public auction. Despite twenty years of flourishing practice, Dean Mahomet himself did not have enough capital to purchase it.
In the auction notice, Dean Mahomet's personal reputation featured as the establishment's greatest asset. However embarrassing this open advertisement of his dependence may have been, he offered in the auction announcement to lease the bathhouse from whomever made the highest bid. To add to this public embarrassment, the first auction (October 16, 1841) failed, since no one was willing to meet the reserve price. His bathhouse was not worth in a public market what the owners expected. Thus, even as the railway opened between London and Brighton in 1841 (soon carrying up to seventy-four thousand visitors in a single month), Dean Mahomet and Jane were already moving toward a somewhat inglorious retirement.[120]
On August 12, 1843, Brown's executors once again offered the bathhouse at public auction, this time with no bottom price. The purchaser, William Furner, leased the bathhouse not to Dean Mahomet but rather to a rival, William Knight. Dean Mahomet, Jane, and their youngest son Arthur moved to a far more modest rented establishment at 2 Black Lion Street.[121] While Dean Mahomet and Jane sought to revive their fortunes in this smaller and more obscure house, Knight capitalized on Dean Mahomet's lingering reputation. Knight hired the same bath attendants and servants who had worked for Dean Mahomet. Further, he advertised the Baths almost exactly as had Dean Mahomet:
Original Indian Medicated Vapour and Shampooing Baths…known as mahomed's baths, the celebrated indian medicated vapour and shampooing baths, (first introduced into England at this Establishment)…are still to be had in precisely the same way, and with every attention to comfort as originally. The same attendants who have for many years lived in the house and given such universal satisfaction, being retained by W. K.[122]
In response to this marketing of his name and claim to primacy, Dean Mahomet and Jane took out counteradvertisements announcing that they had no connection with their former establishment and now practiced the profession in their home on Black Lion Street.
[123]
Interestingly, in these later years (1844–45), Jane's name resurfaced in their announcements, from whence it had faded since the initial advertisements of 1815: "The Ladies Bath is under the entire personal administration of Mrs. Mahomed."[124] Indeed, Dean Mahomet and Jane continued to advertise in newspapers for clients at least until late in 1845, and local directories listed him as active until just before his death, although their youngest son Arthur may have been doing much of the actual shampooing.[125]
By the time Jane and Dean Mahomet died (December 26, 1850 and February 24, 1851 respectively), they had largely fallen from public attention. Newspaper obituaries uniformly took the tone that Dean Mahomet, once so important to the town's development, had largely been forgotten. They presented him as too innocent to be a successful entrepreneur.[126] Thus, as prominent as he had made himself through entrepreneurial and medical innovation, Dean Mahomet could not sustain his honored place in Brighton.