Dedication
To William A. Bailie, Esq., Colonel in the Service of
The Honourable the East India Company
Sir,
Your distinguished character both in public and private life, is a powerful incitement for soliciting your patronage; and your condescension in permitting me to honour my humble production with your name, claims my best acknowledgements.
Though praise is a kind of tribute due to shining merit and abilities; yet, Sir, even envy must confess, that your well-earned laurels, the meed of military virtues, obtained in the service of the Honourable the East India Company, have been too eminently conspicuous, to receive any additional lustre from the language of Encomium.
Your respectable name prefixed to these pages, cannot fail to shield them with the armour of security, as the judicious must be highly gratified with the peculiar propriety of inscribing them to a Gentleman so perfectly conversant with scenes, which I have attempted to describe.
Allow me to request, Sir, your indulgence for any inaccuracies of style, or other imperfections, that may arrest your judgment in glancing over this Work, as my situation in life, and want of the literary attainments, that refine and polish the European, preclude me from embellishing it, with that elegance of expression, and those fine touches of the imagination, which always animate the performance of cultivated genius.
However, Sir, I have endeavoured, at least, to please; and the sincerity of my intention, will, I trust, in some degree, make even an inadequate compensation for my deficiency in learning and refinement. I have the Honor to remain,
Sir, with the most profound veneration, your much obliged, and devoted, humble servant, Dean Mahomet, Cork, South-Mall, Jan. 15, 1794.
[List of subscribers omitted]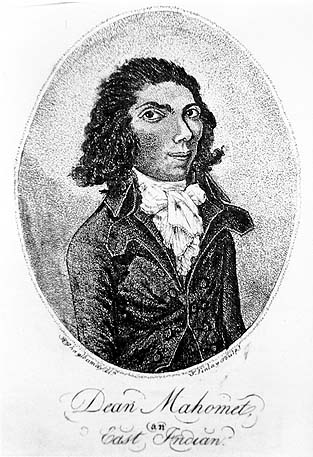 Figure 1. Dean Mahomet, an East Indian (Mahomet, Travels, frontispiece).
[
Full Size
]