MANAGING PEACE
This commemorative silence is striking in light of what some scholars have called the "southernization" of Vietnam under Doi Moi, that is, its conversion into a replica of the pre-1975 South. In both the nostalgic recollections of disaffected southerners and the wishful projections of envious northerners, this pre-1975 South is not marked by war, chaos, or corruption, but represents an era of abundant consumer goods and relative freedom. Yet those who died so that the South could remain what the country as a whole is now becoming continue to be publicly unmourned.
The transformation of Vietnam along "southern" lines makes difficult comparisons between postwar Vietnam and postbellum America. Still, there are some similarities between the Vietnamese South and the American South. Both, unlike their northern counterparts, were heavily agrarian; both were defeated in a civil war; and both have been feminized in the cultural memory of their respective societies. The association of femininity with the Vietnamese South actually predates Communist victory. The lack of strong allegiance to Confucian ideology among southerners, their greater interest in making money rather than in acquiring diplomas or joining the bureaucracy—all these fed into a set of gender stereotypes in which women were associated with economic activities and lack of access to formal education and public life. Even the popularity of Buddhism in the South could be taken as a sign of femininity, since women were its greatest source of support. The North, however, with its stronger Confucian legacy and its role as a source of bureaucratic and political manpower, was cast as more masculine. Other regional differences were also described in gendered terms: southerners, living in the fertile Mekong Delta, were indolent and hedonistic in comparison with the rest of their compatriots.
The very qualities that seemed to explain southern defeat at war, however, may explain southern success in peacetime. With Doi Moi, postwar reconstruction has been cast in economic terms. The two heavily masculine sectors, the bureaucracy and the army, are retrenching while the private trading sector, a traditional feminine domain, is expanding. The social transformation of Vietnam since Doi Moi has generated
---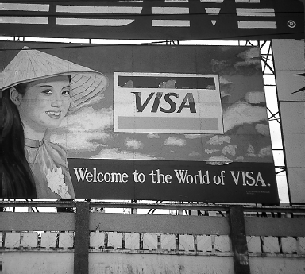 Figure 6.3. Billboard, Ho Chi Minh City. Photograph by Hue-Tam Ho Tai.
[
Full Size
]
much ambivalence, not to mention regional tensions. This ambivalence focuses on two sets of issues, both of which have found expression in gender symbolism: the first involves the shifting status of those involved in economic activities and those engaged in intellectual and political pursuits; the second concerns memory and forgetting. The shift from political status to economic power is dramatized through the image of the "general of the interior," while youthful fickleness seems embodied by the nubile fashion plates who decorate magazine covers and billboards (
fig.6.3
).
The year after Doi Moi was launched, the film How to Behave (Cau Chuyen Tu Te) by Tran Van Thuy was released in Hanoi.[27] The film's theme was the search for the meaning of the term tu te, which can mean roughly "decency," "kindness," or "appropriateness." As the filmmaker looked, mostly in vain, for people who lived according to this principle, he came across war veterans whose medals had been earned in battles from Dien Bien Phu (1954) to Khe Sanh (1968) but were now reduced to eking out a living driving pedicabs, repairing bicycles, or peddling vegetables by the roadside. Meanwhile, rich and idle young Vietnamese pursued the good life, which consisted of surrounding themselves with
---
consumer goods. The most revealing moments of the film involve two women. One, who in the filmmaker's eyes best represents the meaning of "decency," is a peasant who was abandoned by her husband and hounded out of her village after she contracted leprosy. Wishing to provide shelter for her small boy in case she died, she had built a house brick by brick with her bare hands, even as her flesh was being eaten away by disease. This is the idealized self-sacrificing mother of popular culture, just as her feckless spouse represents the unreliable male. The film also provides her with an opposite, the grasping wife, who has equally strong roots in popular culture. She is represented by a self-confident, well-to-do urban woman in designer glasses who declares: "In practical terms, kindness nowadays means someone doing you a favor by using either political influence or material wealth. Kindness is an old-fashioned idea that only older people talk about. Today, people are far too busy to discuss outmoded concepts like that."
This self-regarding young woman has her literary counterpart in the short story "The General Retires" (Tuong Ve Huu) by Nguyen Huy Thiep.[28] In this story, which created a stir when it was published in 1988, Nguyen Huy Thiep pits a retired general against his daughter-in-law. Their confrontation is narrated in an affectless voice by the general's son, who is supposed to be the head of the family yet does not feel entirely responsible for the welfare of his household. The general symbolizes all the old virtues of the revolution but also its limitations.He clings to the spirit of egalitarianism in the face of growing social stratification. Coming from humble peasant stock, he is uncomfortable among the paraphernalia of middle-class aspirations his son and daughter-in-law are accumulating. He is more at ease with the peasant couple who care for his aged mother than with his own children and grandchildren, who despise his lack of education. Above all, he is made to feel superfluous and he eventually retreats from the domestic battlefield and rejoins his old regiment. The story ends with his son's laconic report that his father has died in battle, presumably in Cambodia.
The old general has been routed from his home (from which he had been absent for decades) by his daughter-in-law, who well deserves the popular nickname of "general of the interior." She is the epitome of the competent housewife who knows to the last penny how much should be spent on wedding festivities: enough to cut a dash, not so much as to cause financial difficulties. Like her husband, she is well educated and thus a symbol of the postwar preference for knowledge over revolutionary
---
virtue. She is also an urban icon. Employed full-time as a physician in a maternity clinic, she augments the family's income by raising German dogs for sale to the nouveaux riches of northern Vietnam who, for the first time in decades, have possessions to protect. Her father-in-law, however, discovers to his horror that she feeds her dogs with aborted fetuses from the clinic. In northern Vietnam, where restaurants selling dog meat are spreading everywhere in the wake of Doi Moi, readers will recognize this as a metaphor for the topsy-turvy state of postwar society, which allows dogs to eat human flesh. Once her father-in-law has expressed revulsion, the wife is forced to stop making use of fetuses as free dog food. She also has to stop raising dogs, since the loss of free food makes this sideline unprofitable. While the old general symbolizes revolutionary morality and the link with the heroic and simpler past, his daughter-in-law embodies the amorality of the market. Yet, like the grieving old women who have been honored by the state, she, too, is a mother. Her children, however, are alive, not dead, and it is her duty to see to their welfare. Popular images of postwar women as ruthless "generals of the interior" obfuscate the responsibilities that a maledominated culture has assigned to them as mothers yet are difficult to fulfill on civil servants'salaries.
The loss of status and income of males in the public sector is captured in the short story "The Waltz of the Chamber Pot" ("Vu Dieu cai Bo")by Nguyen Quang Than.[29] The author sets up a humorous but sharp contrast between the poverty-stricken and ineffectual intellectual, the still powerful but obstructive party cadre, and the prosperous and productive (female) entrepreneur with whom both are involved. Although the intellectual is nominally on the payroll of a research institute, there is no money to fund his research, so he has to seek employment in the private sector.He is hired by the woman entrepreneur, supposedly to teach her little boy English, but in reality to be his nursemaid. The chamber pot is thus the symbol of his loss of status and of his fall into a demeaning, feminine occupation. The woman keeps in the good graces of the party cadre because of his remaining political clout but has little use for him personally because he is sexually impotent. Indeed, the only man capable of satisfying this cheerfully hedonistic woman is another (male) entrepreneur who breezes in and out of the story, bringing with him both news of the world outside Vietnam and funds of dubious provenance. The postwar economy, the story seems to imply, has reversed traditional equations between gender and power and has emasculated once powerful males.