REDEFINING "NATIONAL CHARACTER"
IN THE 1990s
In spite of reforms that had begun to be instituted in other sectors of society at the onset of Doi Moi, the Arts Association was slow in recognizing the need for liberalization in the arts. Nudes and abstraction were forbidden from public view until 1990. And it was not until the 1994 congress that a serious attempt was made to recognize those artists who had been marginalized for not participating in the revolutionary movements of the 1950s through 1970s. At the congress of the Arts Association in December 1994, the fourth since the organization's founding, young art critics advocated replacing the revolutionary guard of painters with the "nonrevolutionary" group of artists who either had been marginalized or had marginalized themselves from art circles for over thirty years. Objections arose over the dismissal of the older generation of painters. For example, the painter To Ngoc Thanh (b. 1940), whose father, To Ngoc Van, mentioned earlier, was considered the greatest of all revolutionary artists, exclaimed: "How can you forget these heroic painters when they sacrificed their lives for their country?" A young critic responded: "But they were such mediocre painters."[18] The debate continued, with one side arguing for revolutionary contributions and the other promoting talent and innovation. Until the congress, one rarely heard such outspoken commentary on artists'positions vis-à-vis the Arts Association. Although none of it was truly scathing— critics called the revolutionary period artists at times "boring," "old-fashioned,"
---
"untalented," and "backward" —it was unprecedented to express negative feelings toward such illustrious artists in public.
At the 1994 congress, four artists in particular (Bui Xuan Phai, 1921–88, a student at the EBAI from 1941 to 1945; Nguyen Sang, 1923–88, a student at the EBAI from 1940 to 1945; Duong Bich Lien, 1924–88, a student at the EBAI from 1944 to 1945; and Nguyen Tu Nghiem, born in 1922, a student at the EBAI from 1941 to 1945) were hailed by young art critics and artists active since the mid-1980s as the "masters of Vietnamese modern painting." Clandestine exhibitions and independent publications had been put out in their honor, but it took some time before the Arts Association recognized their contribution to modern Vietnamese art history. Today, works by these artists cover the walls of private galleries that have multiplied in recent years in Hanoi and Ho Chi Minh City and are highly sought after by a new generation of Vietnamese art collectors.
One question that arises from the debate at the congress is why these four particular artists were selected by critics as better representatives of contemporary Vietnamese painting rather than their more conventional colleagues. Where and when did the shift take place? And what kind of criteria was the new generation using to determine what constituted a "great" artist? A closer examination of the four artists'lives and works will reveal that the artviewing public of the late 1980s identified first and foremost with their personae, their antiestablishment ideas, and their bohemian lifestyles. Second, their works provided them with an interpretation of their own cultural identity that had previously been neglected but that rang truer to their experience than the revolutionary vision supplied by the earlier artists. In sum, what made the four painters the new "modern masters" was not only that time had changed people's perceptions of history and nationalism but also that these artists offered the public a different picture of Vietnamese reality.
Of the four painters, Bui Xuan Phai was best known for his poverty. He has been described as having a "face that reflects the grief of a lifetime"[19] (fig. 4.4). People who remember him recall his gaunt features and how he had to exchange paintings for food.[20] Yet he was also admired for his intellect. Those who knew him recall vividly the hours of stimulating conversation spent in his company. He was well versed in world art history, something of a rarity in a society that had been cut off from the international community since the end of colonialism in 1945. He had studied the works of French painters, often citing Albert Marquet and Georges Rouault among his favorites. He had friends
---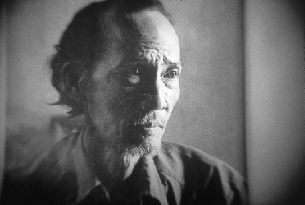 Figure 4.4. Portrait of Bui Xuan Phai. Photograph courtesy of Plum Blossoms Gallery, Hong Kong.
[
Full Size
]
among the writers and poets who made up the underground intellectual elite of the 1960s and 1970s and were habitual customers of Nguyen Van Lam's coffeehouse (Cafe´ Lam) on 69 Nguyen Huu Hoan street in Hanoi's old quarter. Nguyen Van Lam was a book restorer who collected books but also was fond of painting. Although coffeehouses were banned from the capital from 1959 to 1969, as were all small, private nonproductive enterprises, Lam continued to receive his friends and serve them clandestinely.
[21]
Most of the writers and artists who frequented Cafe´ Lam had little spending money, having to live off food rations distributed by the state, which did not include such luxury goods as coffee. They paid for their accumulated debts with paintings or poems. The often unemployed Bui Xuan Phai was Lam's most loyal customer and subsequently turned Lam into one of the greatest collectors of Bui Xuan Phai's paintings in Hanoi.
[22]
Cafe´ Lam had the makings of a Paris cafe´ litte´raire of the sort frequented by Pablo Picasso, Henry Miller, and the surrealists in the 1920s. In Europe, this kind of establishment was attractive to people who saw themselves as marginal to the social mainstream. But, while bohemian culture may have a certain romantic appeal in the West, to the officials of a nation that had fought bitterly to rid itself of French occupation
---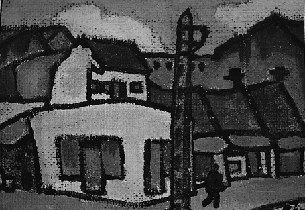 Figure 4.5. Bui Xuan Phai, Old Hanoi Street (Pho co Ha Noi), oil on cardboard, 1967. Photograph courtesy of Plum Blossoms Gallery, Hong Kong.
[
Full Size
]
and dismissed all French culture as "bourgeois," an artists'cafe´ could seem like a subversive activity. Furthermore, to a government that was trying to promote a working-class ideology, a cafe´ where intellectuals met and discussed art and literature at their leisure verged on the counter revolutionary.
Bui Xuan Phai's "sadness, reflecting a life of misery,"[23] and his passion for painting produced his signature subject matter: scenes of old Hanoi streets (fig. 4.5). While his colleagues, members of the Arts Association, were painting workers, soldiers, and peasants for state art exhibits, Bui Xuan Phai painted the desolate streets of his city, in shades of gray and brown, over and over again, almost obsessively. Although his paintings clearly indicated an attachment to his homeland, it was not the sort of vision that the authorities accepted. His streets were void of life, as if he were mourning the loss of the activities that had filled them in a bygone era.
To art viewers, those who knew him and the many visitors to both his house—for he was a hospitable and generous man—and Cafe´ Lam, his street paintings became synonymous with Hanoi during the economic hardships of the 1960s and 1970s. They captured the bleak, desolate, gray atmosphere of the city during that time. When Hanoians
---
recall the urban atmosphere during those years, their picture often resembles a painting by Bui Xuan Phai. "There was no food sold on the sidewalk, no transportation, no colorful fabrics hanging outside people's windows, nothing," is a common way of describing the capital during those years.
[24]
Like Hanoi at the time, Bui Xuan Phai's paintings are empty of colorful markets, street stall vendors, and motorcycles. The only signs of modernity are his ubiquitous electrical poles that stand at each street corner as if to mock the government's campaign to develop industry in the city. In one painting, the only sign above a doorway reads nuoc soi, or "boiled water," as if the artist were reacting against the heroism of wartime depicted in official art and making a statement about the deprivation of the population instead.
Bui Xuan Phai's paintings were rarely included in national art exhibitions and were seldom exhibited abroad in traveling exhibitions organized by the Arts Association. In the art history books and brochures about Vietnamese contemporary painting published before 1986, his name is never mentioned as an important figure in the Hanoi art scene. Although he was not accused of undermining Communist Party policy like Nguyen Sy Ngoc and Nguyen Sang, his family has described how closely the government watched him and the restrictions that were placed on him as an artist.[25] The original objection to Bui Xuan Phai by officials was most likely a response to his eye for the negative realities of Hanoi life. His view of daily life was contrary to the utopian socialist vision of community living promoted by the state. His subsequent popularity may have been due to the fact that he dared to show what the government refused to see, and his popularity among painters today stems from the fact that he was determined to pursue his own path in spite of government regulations. Young artists today, trying to break free from past conventions, are in awe of the fact that Bui Xuan Phai refused to compromise his artistic ideals for political ones. They, and the artviewing public at large, see him and his paintings as encapsulating the spirit of the nation after the war. Today the war is no longer remembered for its glory but rather as a negative experience, which is why Bui Xuan Phai's paintings resonate more strongly with the public.
Bui Xuan Phai's persona is well captured in a 1964 portrait by his friend Nguyen Sang. In the painting, he is sitting at a table with the cafe´ owner Nguyen Van Lam, facing the viewer and with his chin resting on the palm of his hand. Mr. Lam, also facing the viewer, sits beside him with his hands clasped over his knees. Behind them is a sign indicating the price of a cup of black coffee: thirty cents (dong). Both the artist and
---
the cafe´ owner seem calm and nonchalant in this scene, perhaps even slightly bored, and a kind of ennui or emptiness prevails. One is reminded of the portraits of absinthe drinkers in Paris cafe´s by such French postimpressionist painters as Henri de Toulouse-Lautrec, Edouard Manet, and Pablo Picasso, in which figures often appear afflicted with chronic melancholy or depression.
Art historians in the West have often attributed the affinity of painters at the turn of the century for life in the cafe´s and the decadence of society at the time to increased interest in "modern life." Modern life in Europe referred to urban development, the increase of traffic in the streets, and consequently the surge in the pace of life. According to Marshall Berman, the swelling speed of daily life generated excitement for everything urban, along with an attraction for the dirt and smoke that it provoked.[26] Artists and writers in Paris became fascinated with the decadence of society in art. The art historian T. J. Clark writes that "modernism can be described as a kind of skepticism, or at least uncertainty, as to the nature of representation in art."[27]
Nguyen Sang's characters seem at home amid the deterioration of Hanoi streets and the degeneration of Vietnamese society as he perceived it. The Communist Party had demanded participation in the revolutionary struggle, but writers and artists such as Bui Xuan Phai and Nguyen Sang were idling away their time in cafe´s. They were not employed by the state as other artists were, partly out of choice for not wanting to participate in the propaganda campaigns and partly by force for having contradicted the official cultural institutions. Instead of supporting the optimism for the future of the nation as declared in the governmentsponsored art campaigns, they represented the cynicism of the people who did not wish to follow the Party. None was more representative of this cynicism than Duong Bich Lien who shunned any exposure to the public and any affiliation with the Arts Association. Although he had taken part in the Revolution, after the restrictions imposed on artists in the 1950s, he deliberately withdrew from the political mainstream. His paintings became legendary for their grace and beauty (fig. 4.6), but he refused to show them to anyone but his friends.[28] Unable to afford new canvas, he often painted over his paintings. His peers admired him for his talent, but he was described as "aloof" and "stubborn" when it came to exposing his work to the public. Today the younger generation considers him one of the "masters of modern art," along with Bui Xuan Phai, Nguyen Sang, and Nguyen Tu Nghiem.
In 1993, the Portrait of Bui Xuan Phai with Mr. Lam was sold to a
---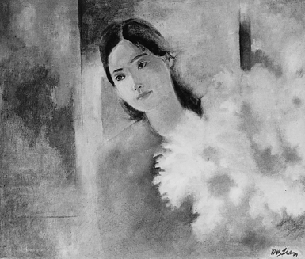 Figure 4.6. Duong Bich Lien, Woman with Flower (Tien nu ben Hoa), oil on canvas, 1980. Photograph by Nora A. Taylor, courtesy of Nguyen Hao Hai.
[
Full Size
]
private collector in France for the highest price ever paid for a modern work of Vietnamese art.
[29]
Until it was sold, the painting had remained in Mr. Lam's cafe´, never having been displayed in state exhibition halls or the National Museum. Like Bui Xuan Phai's streets and Duong Bich Lien's romantic realist scenes, this and other of Nguyen Sang's portraits, with their singular talent for capturing emotions, have been a source of inspiration for the younger generation of painters who came to Mr. Lam's cafe´ yearning for a break from the constraints of socialist Realism.
Ironically, for the post-1986 generation of painters, Bui Xuan Phai and his friends became icons of the rejection of "nationalist" oriented art. In choosing them as their artistic "heroes," the younger artists and critics were in effect rejecting the concept of national character advocated by the Arts Association. They had realized the limitation of the concept, but at the same time their designation of the three outside un-official painters as the legitimate rulers of the art world was based on criteria that were not too different from the previous generation's, that is, the need for art to depict the "national soul." This fact only reinforces the plasticity of these conventions. The policy toward the arts after 1945was one of appropriation or elimination rather than construction. Political
---
discourse was geared toward outlining what was forbidden rather than enabling artists to understand the challenge of creativity. Artists were told what their paintings lacked more often than they were offered suggestions for inclusion of philosophical or spiritual ideas. Negative elements were more easily spotted than positive ones. Confusion surrounding the definition of national character made it easy for artists to make mistakes and for negative feelings to settle in. Furthermore, the imprecise definition of national character accounted for the distorted reaction to it and the fact that it has not been discarded altogether. Unlike in China, there has yet to be an organized collective counterrev-olutionary movement in the arts in Vietnam.
[30]
Many of the movements in reaction to official art in Vietnam took a passive rather than active form.