Are Woodstoves a Serious Problem?
Woodstoves appear to pose a sizable safety problem. They are second only to careless smoking as the leading cause of residential fires. The CPSC estimates that solid-fuel heating equipment was involved in 140,000 fires in 1985, causing approximately 280 deaths and over $300 million in property damage.[3] There are several reasons to discount the significance of these numbers, however. First, they stem from dubious extrapolation techniques.[4] The CPSC's sample is limited and nonrandom. The data do not distinguish between woodstoves and fireplace inserts. They are both lumped together under "solid-fuel appliances," leaving it unclear how much of the problem is actually attributable to woodstoves. Moreover, reports compiled by local fire departments are usually sketchy and sometimes inaccurate in assessing causes.[5]
Second, these national estimates conceal the fact that most woodstove-related fires are minor. According to the National Bureau of Standards, "of the 11,534 residential solid fuel related fire incidents reported in the [eleven-state] data base … the loss was under $1,000 in seventy-two percent of the fires."[6] Finally, and most important, it is not clear whether any of these hazards, whatever their frequency, can be reduced by product standards. There is a report in the CPSC files, for example, of an injury caused when an adult tried to retrieve an aerosol can from his woodstove. Obviously, no product standard could prevent
---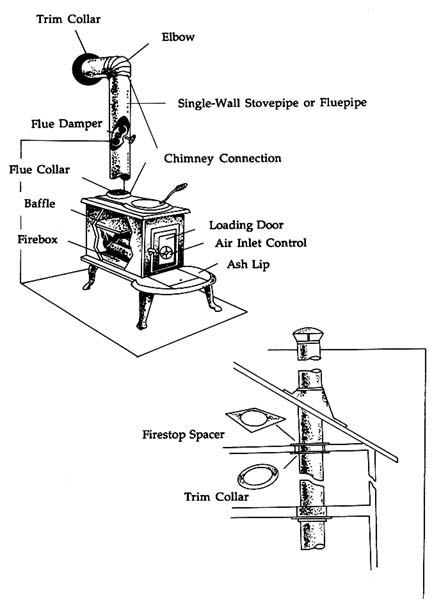 [
Full Size
]
---
this kind of injury. This is not necessarily true of all, or even most, fires commonly attributed to the consumer. "Injuries," as one independent consultant put it, "are often caused by an unfortunate combination of design, installation, and use." The number of fires directly attributable to the product itself is probably very small.[7]
Even with all these uncertainties, both a public and a private organization chose to write standards for woodstoves. UL officially proposed a draft standard for woodstove safety in January 1978—seven months after the CPSC received a petition requesting that the government regulate woodstoves. But forestalling government regulation was not, as it might appear to have been, UL's motive. The UL standard (in "unpublished form," as explained later) actually predates the petition to the CPSC by several decades. Moreover, there is minimal overlap between the CPSC's standard and the UL standard. The former addresses only labeling; the latter aims to be comprehensive and includes performance tests and design requirements as well as labeling requirements.