Journalists
During the early twentieth century, black journalists regularly reported musical events in the black community. National black newspapers such as the New York Age, Chicago Defender, Afro-American , and Indianapolis Freeman usually carried a music column or an entertainment section in which music was often featured.[54] Writing about music took the form of simple announcements of events, extended promotions of performers and events, and, occasionally articles containing substantial critical discussion. Although the practice of music criticism was a fledgling endeavor in the black press, it was an important one, since white-controlled newspapers generally gave scant attention to music events in the black communities or, when they did, sometimes offered superficial and often supercilious comments. For the black press, informed journalistic writing about music in general and specific musical events in the black community had the educational mission of encouraging the growth of an audience for classical music.
Nora Douglas Holt (1885–1974) wrote for the Chicago Defender (1917–21; 1938–43) and later for the New York Amsterdam News (1944–64). Her thoughtful columns on music earned her a special place among pioneer African-American classical music critics and prompted the composer and music critic Virgil Thomson to sponsor her membership in the Music Critics Circle of New York in 1945. (She was its first black member.) In her desire to inform her readership about the technical aspects of classical music, to recognize talent, and to underscore the importance of the artist's contribution, she was, in effect, a music educator.[55]
Another outlet for Nora Holt's journalistic interests was the magazine Music and Poetry , which she established in January 1921. Citing the death of her husband and the resultant lack of financing as the reason for its demise "sometime in 1922," after twenty-four issues, Holt described the publication of the magazine as "a labor of great joy, [and] of course, great disappointment when it was finally given up."[56] The magazine's statement of purpose projects the themes of her newspaper columns:
This magazine is launched with the hope of interesting all who have [accepted] or anticipate accepting music as a profession, and for those who love it for the genuine happiness it brings in feeling it as an art as well as a pleasure. And next, but quite important, of encouraging and nursing creative talent—decrying sham and vulgar apishness—awarding applause and support to all sincere artists who reveal the heart of a people through their native talent. For art is greater than an individual and only that art endures which paints the soul of a race through its expression.[57]
Holt attempted to make the magazine useful to a professional readership by including guest articles by white and black writers on technique and pedagogy. A feature that must surely have attracted readers was the presentation of a complete composition for voice, violin, or piano solo in each issue; the first ten issues included two of Holt's own compositions.
Music and Poetry was the second magazine published by a black American that
---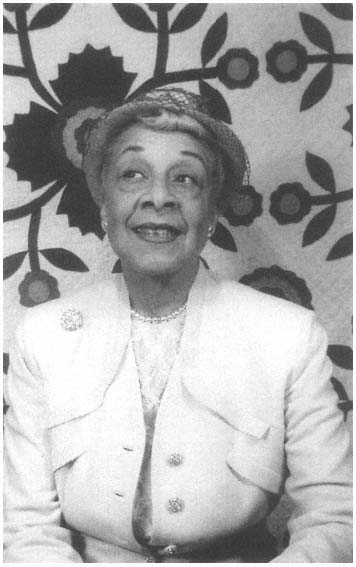 [
Full Size
]
---
was devoted to music. Thirty-five years earlier, in 1886, another black woman, Amelia L. Tilghman, had produced the first issue of the Musical Messenger . Announcing it as "the first attempt at musical journalism among the colored people in this country," Tilghman expressed the belief that her audience would "feel a deep interest in every new step that has for its object the further advancement and progress of our race in all the intellectual avenues of life."[58]
In 1919, Holt was instrumental in the founding of the National Association of Negro Musicians (NANM), a unique organization that is still in existence. Its aim of "furthering and coordinating the musical forces of the Negro race for the promotion of economic, educational and fraternal betterment" was consonant with Holt's purpose as announced in Music and Poetry .[59] As NANM's first vice president, Holt publicized the organization in each issue of her magazine, announcing activities and meetings of branches. Women activists in music of the 1920s, 1930s, and 1940s were well represented in the NANM, both in membership and in positions of leadership. Four women were among those who served as presidents from its founding in 1919 to 1942.[60]