Two—
Women As "Keepers of Culture":
Music Clubs, Community Concert Series, and Symphony Orchestras
Linda Whitesitt
If we fail it won't be anything disgraceful. . . . If we are willing to stay in this rut we can—
forever. But if we are going to do anything we've got to strike out and risk a little.
MADELINE HEINEMAN BERGER
With these words, Berger summarized the philosophy of Tucson's Saturday Morning Musical Club,[1] which, under her thirty-year leadership, grew from an informal association of musically dedicated women to an organization responsible for more than $30,000 a year in bookings of internationally known artists. It was a success that echoed throughout the country, as upper- and middle-class women stepped out of the protective sanctuary of members-only music-club recitals and study groups and assumed the organizational and much of the financial responsibility for the cultural development of their communities.
The entry of women into the arena of the entrepreneur was not, however, a sudden transformation, but rather an evolution from amateur performer to public impresario. Women's study clubs in the mid 1800s were descended from earlier service, charitable, and benevolent societies, as well as moral reform and welfare groups. Describing their phenomenal growth after the Civil War, Jennie June Croly predicted, "When the history of the nineteenth century comes to be written, women will appear as organizers, and leaders of great organized movements among their own sex for the first time in the history of the world."[2]
It was in the final decades of the nineteenth century that these study clubs enlarged their scope of interest and provided an arena for women to continue their own musical education. Substantial numbers of women who now had the time to devote to out-of-home activities, yet were limited by the lack of options for a public career, sought membership in these music clubs as both a means of self-improvement and an important community service. Believing instrumental music to be the ultimate means of elevating the soul, these women saw themselves as ideally suited to carrying on America's cultural advancement, and they began to "strike out" on their own.[3] By their hard work and often through their close ties to wealth, they were able to build the support apparatus that eventually resulted in
Portions of this essay incorporate and further develop ideas and materials presented in the author's "The Role of Women Impresarios in American Concert Life, 1871–1933," American Music 7 (1989): 159–80; "'The Most Potent Force' in American Music: The Role of Women's Clubs in American Concert Life," in The Musical Woman: An International Perspective , vol. 3, ed. Judith Lang Zaimont (Westport, Conn.: Greenwood Press, 1991), 663–81; and "Women's Support and Encouragement of Music and Musicians," in Women and Music: A History , ed. Karen Pendle (Bloomington: Indiana University Press, 1991), 301–13.
---
the permanent establishment of two major institutions of American musical life: concert series of touring artists and local symphony orchestras.
Concert Series:
From Amateur Performer to Impresario
From the outset it is apparent that the women saw these clubs first as an opportunity for self-improvement. The motto of the first women's amateur music association, the Rossini Club of Portland, Maine (1869), exemplifies the primary and prevailing goal of such organizations: to provide a forum to study and perform "for . . . mutual improvement in the art of Music."[4] Indeed, the records of more than one club document the women's struggles with performance anxiety and lack of confidence in their own abilities. Anna Dennis, speaking for the Zoch Club of Minneapolis, admitted that "it is rather hard to have to confess that the chief end of our existence this year has been to overcome the dreadful state of 'nerves' in which most of us found ourselves at the mere thought of playing before an audience. Some one cruelly dubbed us the 'Frightened Club' . . . and I fear that some of us still feel the terrifying mental influence of that nickname."[5]
The move from self-conscious preoccupation with their own performance to the business of management was at first tentative, and it admittedly owed much to the experience of women working with other women. "[T]he first benefit we have received has arisen from contact with one another. Unaccustomed to concerted action, we found ourselves launched . . . upon a period of organization. . . . It has been a training in itself to learn to work together, in a musical society, with kindness, forbearance, patience and in honor preferring one another, especially when we remember that musical people are said to be the most sensitive in the world."[6]
By the time of the first national convention of women's amateur music clubs in 1893 at the World's Columbian Exposition in Chicago, many clubs had broadened their goals to include "the advancement and elevation of the public taste"[7] and the promotion "of high class music."[8] In her opening address to the convention on 21 June, Rose Fay Thomas recognized that clubs were bringing solo artists, orchestras, and musical festivals to their communities because members' increasing musical knowledge and discrimination demanded more than their own amateur performances.[9] While applauding club concerts for broadening musical tastes and awakening artistic perception, Thomas also warned that such education, confined primarily to women, made "the musical culture of America a one-sided affair."[10] She recommended that clubs drop the word "woman's" from their names and bring into their "pleasant circle the fathers, brothers and friends, whose love for and knowledge of music must be as carefully cultivated as that of the women, if we are ever to be a musical nation or do anything genuinely great in this beautiful art."[11]
Thomas's recommendation would eventually be realized, but for the time being, legions of women answered the call to become the "cultivators" of musical culture in their communities, and the number of women's music clubs increased dramatically through the opening decades of the twentieth century. By 1919 there
---
were more than 600 active clubs, with a combined membership of approximately 200,000.[12] By the turn of the century, many of the clubs had already developed well-attended and well-financed concert series and were being described as the country's most successful sponsors of European artists.[13] So successful were they that by 1927 the National Federation of Music Clubs reported that, outside of large cities, individual clubs managed three-fourths of the country's public concerts, spending approximately a million dollars to book performing artists.[14]
Music clubs succeeded as public impresarios because their membership lists and network of connections supplied ready-made audiences, whose financial resources (either in the form of membership dues, subscription ticket purchases, or special guarantee funds) underwrote artists' fees. The success of the clubs was much noted by the press, as in this word of praise from the New York Sun in 1904: "Without this guarantee and the influence of the club members many small towns would never hear the well known artists. . . . All over the country these clubs have done a wonderful missionary work in bringing to the people of the smaller cities the best of the virtuosos."[15] As the clubs prospered, many divided their memberships into active members, who performed at club recitals, and the more numerous associate members, who managed the social aspects of club life, formed the audience for programs, and thereby enlarged the financial core of the club.
The sounds music clubs offered to the public in hopes of raising the musical tastes of their communities were the works of venerated European composers played by European and American artists and chamber ensembles, and, if they could afford it, by American orchestras and opera companies. Between 1899 and 1930, for example, the Artists' Series of the Women's Club of Columbus, Ohio, presented ten different major symphony orchestras, three opera companies, and six different chamber ensembles.[16] If the Pittsburgh Orchestra's offerings for the Cleveland Fortnightly Musical Club (1905–6) are representative, the programming was predominantly German—Beethoven, Weber, Schubert, Bruch, Brahms, Strauss, and a heavy dose of Wagner—with a Liszt symphonic poem and a Tchaikovsky symphony thrown in for a little variety.
Although the women did not determine the public programs of visiting artists and ensembles, they did exercise some control over the repertoire offered in members' private recitals and lectures. In the selection of repertoire, the clubs distinguished themselves by initiatives that were relatively new and progressive for the time. In contrast to the heavily Germanic repertoire offered by visiting symphony orchestras, the clubs urged the inclusion of at least one work by an American composer in each of their concerts in a recital series. In addition, in their "membersonly" sphere and at concerts at national conventions of music teachers, clubwomen, and the like, clubwomen promoted works by recognized women composers such as Amy Beach, Cécile Chaminade, and Margaret Ruthven Lang—not to mention works of aspiring composers from within their own ranks.
In their efforts to promote American music and works by women of any nationality, the clubs soon found a powerful ally in the National Federation of Music
---
Clubs (NFMC). When the NFMC was chartered in 1898, its initial emphasis was on fostering new clubs and organizing state federations. Soon, however, it directed its efforts toward managing artists' concerts through a national concert bureau and promoting music by American composers. By 1907 the NFMC had established an American Music Department to direct clubs to give preference to American artists and American music in their private club programs. At the same time, the NFMC inaugurated a biennial competition for American composers, and numerous individual members endowed special composition prizes for women of federated clubs.[17]
Club members' lofty aim of advancing the public's musical taste often had to be balanced with more practical concerns. In booking artists, clubs considered which performers would draw the most new members and season ticket subscribers: "It seemed to be the general opinion that if such a price were to be paid [$300 for baritone Max Heinrich, for example] it would be better to secure a woman as likely to be more pleasing to the majority of the audience."[18] Yet club members' overriding goal, as expressed in the minutes of the Cleveland Fortnightly Musical Club, was to present the "best" music "at prices which make it possible for a whole family to go."[19]
As early as 1898, Amy Beach praised the clubs for their fostering of discriminating audiences:
I can not express too strongly my belief in the value of women's clubs as a factor in the development of our country. So long as their work continues to be of the high, earnest character at present shown in many of our cities and towns, so long will the influence of good be felt in the home-life of club members, and in the musical growth of their children. That American audiences display a power of judgment in marked advance of that shown fifteen years ago is largely due to the faithful array of amateurs who by unceasing toil have tried to cultivate a true appreciation of great music and musicians.[20]
The move from the private sphere of self-education into the public domain of concert management, and the inclusion of men in the affairs of the clubs, was accomplished with some uncertainty. In its 1895–96 season, more than two years after Rose Fay Thomas's recommendation of including men, the Fortnightly Musical Club of Cleveland discussed the possibility of inviting prominent businessmen to attend a meeting for the purpose of discussing a proposed concert series by Theodore Thomas and his orchestra. The minutes record: "it was made evident that while such a meeting might in the end prove the easiest and best means of securing the guarantee fund, still the members of the Board shrink from the necessary publicity of a public meeting and it was agreed that other methods should first be tried."[21] Judging from the minutes of 14 April 1896, the alternative measures to obtain public funds by more private means were quite unsuccessful, and the club was left with a deficit of nearly $2,000 after the four Thomas concerts.[22]
Nonetheless, women who had initially entered the public arena of concert promotion and management with some trepidation were quickly gaining entrepreneurial skills, and by 1910 a major article in Musical America —"Women—The
---
Potent Influence in Our Musical Life"—declared that clubwomen had acquired "an executive ability equal in its results with that of the majority of successful business men" and predicted that by their contributions "a musical foundation is being built that nothing can topple."[23] That this newfound skill was hard-earned through experience is clear from Corrine Moore-Lawson's address to the Ladies' Musical Club of Cincinnati:
The work of concert giving on so large a scale has developed some remarkable business talent among the ladies of the club. There is always an untold amount of detail work in connection with such undertakings, which one who has not tried it can never know. There is, to begin with, the making of a judicious contract; then comes the working up of public interest, the securing of subscriptions, the newspaper notices, the programme arrangements, the hall decorations, etc., accompanied all the time by the awful fear that the whole thing may prove a failure. Such experiences have a tendency to develop the impresario genius of the club, and it is not beyond the possibilities that some one among the fifty may distinguish herself in that line.[24]
Indeed, out of the concerted efforts of the clubwomen certain individuals did emerge as leaders of remarkable ability. The anonymous author of the Musical America article of 1910 (identified only as C. A.) singled out Mrs. Charles B. Kelsey, president of the National Federation of Musical Clubs, whose St. Cecilia Club in Grand Rapids erected its own building for concerts as early as 1894. The writer also, however, recognized over a hundred other women for their work as managers of community concert series and for their "unusually active" efforts on behalf of music.[25] Among them were such notables as Marian MacDowell, for her work with the MacDowell Colony; Mrs. George R. Sheldon, for her reorganization of the New York Philharmonic; and Amy Fay, for her activities with the Women's Philharmonic Society in New York. Of this early generation of women impresarios, two in particular must be singled out: Ella May Smith (1860–1916), president of the 3,000-member Music Club of Columbus from 1903 to 1916, and Adella Prentiss Hughes (1869–1950), a charter member of Cleveland's Fortnightly Music Club.
Ella May Smith was active on many fronts—as piano teacher, vocal coach, instructor of harmony, theory, and composition, lecturer on the history of music, music critic and correspondent of several journals, composer, and author. It is significant that while contemporaries record in unusual detail her many accomplishments, they especially note her "constant and faithful devotion to the best there is in music," as well as "a genius for business administration possessed by very few persons."[26]
Smith's primary goal as club president was to create and build an audience for local and visiting artists, which she effectively did by reducing season tickets from $5.00 to $3.00 and augmenting publicity efforts, which resulted in a dramatic increase in membership (one report places the number at 4,000 and more).[27] During the thirteen years of her presidency, she did much more, however, than fashion an enthusiastic membership focused on attending recitals by major artists, concerts by members, and free organ recitals. Under her leadership, the impact of
---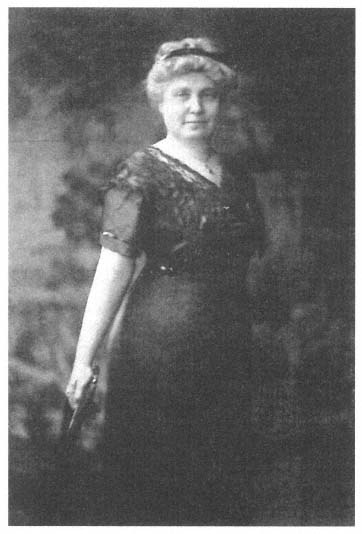 [
Full Size
]
---
the club's work was reflected in the growing discrimination of audiences, who, as Amor W. Sharp noted in his address honoring Smith's first ten years as president, no longer demanded that "Home Sweet Home" or "The Flower Song" from Carmen be included on every program. "The names of Beethoven and Wagner on a program no longer produce the effect of a quarantine placard by the side of a front door. Today our public will listen even to D'Indy, Debussy, Strauss, Ravel and any of the other eccentric writers of the present time and cry for more,—and enjoy them too."[28]
In addition to this audience education, the club's musical institutions and "outreach" programs established under Smith's leadership included an Altruistic Department to present programs in city, county, and state institutions; community music schools in settlement houses; a music library; the Saturday Music Club; a student club for girls and boys; an organization for children six to twelve; the Opera Club; a club choir; the donation of a three-manual Felgemaker organ to the city; an exchange program with other clubs; and a system of scholarships to music students.
The outstanding achievements of the Music Club of Columbus under the leadership of Ella May Smith undoubtedly owed something to her work outside the Women's Music Club as well. To her direction of the group she brought her contacts and extensive experience as president of the Ohio Music Teachers' Association and as officeholder in the National Federation of Music Clubs. In all the organizations she served, she was a tireless champion of American music and insisted that all visiting artists include some American music in their programs. In 1918 she organized the convention of the state's MTA program around the music of American composers, and in 1919 she planned an MTA program devoted to the music of African-Americans.[29]
While Smith accomplished her goals by working within the sphere of her music club, many other women who had organized concert series for their respective clubs now stepped out on their own to become independent concert managers. By so doing they could earn money for their labors, but they also assumed the risk of losing, not only their own money, but also that of their guarantors, for such women were often still acting on behalf of a syndicate. One particularly successful independent female manager was Adella Prentiss Hughes.
Hughes honed her skills as a manager through a position created specifically for her by Cleveland's Fortnightly Musical Club, by charter of 3 June 1901.[30] In her memoirs she observes that "the object of this enterprise was the development of fine orchestral music—not the means of earning a living and profit for the club and manager."[31] When Hughes announced her intention to form a guarantee fund to back the project, the club's board—recalling the deficit after the Thomas Orchestra Series—expressed serious misgivings, so Hughes herself assumed complete responsibility for its organization.
The first season of concerts was so successful that the full amount of the club's appropriation for the concerts was not needed; the public bought $5,000 worth of tickets, which came close to the $5,900 spent on the concerts.[32] By its sixth season,
---
Hughes was reporting a profit, with receipts totaling $17,102.96 and expenditures $16,822.68.[33] And by the end of the 1908–9 series, she was able to remove the series from under the auspices of the club and become independently accountable to her guarantors.[34] Within her first decade and a half as manager of the symphony orchestra concerts, Hughes presented the orchestras of Pittsburgh, Cincinnati, Boston, New York, Philadelphia, and Minneapolis, as well as the Thomas Orchestra and the Russian Symphony Orchestra (a New York-based émigré ensemble).
With good reason Victor Herbert, then conductor of the Philadelphia Orchestra, could say of her that she knew "more about the business of music than anyone," and that he "would rather have her for . . . manager than any man in the world."[35] With her prodigious talents and her family ties to some of Cleveland's wealthiest citizens,[36] Hughes forged almost fifty years of successful concert management, and Cleveland music became known in New York as "Hughes Who."[37]
In the ensuing decades, many a club's success in managing concert tours was based upon the energetic commitment and leadership of a single woman. Through the agency of several such female entrepreneurs, these activities were moving westward, and in the early decades of the twentieth century, Minnesota's Twin Cities had become thriving musical centers. In Minneapolis, Edna Godfrey, by her judicious choice of fine artists and skillful use of the press,[38] over a period of thirty-six years (between 1920 and 1956) built an impressive series for the city's Thursday Musical Club. Somewhat later, in neighboring St. Paul, Nettie Fuller Snyder (from ca. 1860 to 1929) was bringing opera to the Twin Cities area by booking performances of both the Metropolitan Opera Company and the Chicago Grand Opera. And Anna Schoen-René (1864-?), dubbed the "musical czarina" of Minneapolis,[39] not only organized concerts but also renovated the city's Exposition Hall at her own expense, established the Choral Union at the University of Minnesota, participated in the founding of a Department of Music at the university, directed an earlier unsuccessful campaign to found a Minneapolis symphony orchestra, and formed the first organized branch of the Mozart Society.[40]
From coast to coast and border to border, the good work of the women's clubs was influencing America's musical culture. In Atlanta, Mrs. Armond Carroll directed the Atlanta Music Club's concert course for six difficult years in the World War I era. Her success is attested to by the fact that great artists who came to the city annually were "impressed with the fact that local audiences" were as "discriminating in their musical tastes as the most artistic centers of Europe."[41] Other notable impresarios included Jessica Colbert in California,[42] Maria Longworth Storer of Cincinnati (founder of the May Festivals),[43] and Minnie Guggenheimer of New York (responsible for the outdoor concerts at the Lewisohn Stadium).[44]
By the 1930s the music clubs' work of promoting public concerts of touring professional artists had been assumed by independent managers, many of them women. Nonetheless, there is a tinge of regret in Anna Laura Kidder's remark that "the real work of the club . . . had imperceptibly passed into other and
---
stronger hands than ours."[45] More serious still is her inference that the very success of these concert series may have had an adverse effect upon amateur music making by creating passive audiences. She notes that "there is a growing reluctance among adults to attempt, even in the secure privacy of home, to reproduce music that is so lavishly presented through . . . other channels. The young delight to make music themselves; but the adults prefer to hear it."[46]
The records of the many clubs that survived the financial difficulties of the Depression show an evolution from club programs by members to concerts by young professionals. Inevitably, as the control and organization of concert series became more and more the province of professional managers, the faces of music clubs changed, but their dedication to the cultural enrichment of their communities persists in new enterprises. Of these, one of the most important is the support of local orchestras, which launched women's role in the creation of permanent symphony orchestras in the early decades of the twentieth century.
Founding and Funding Permanent Orchestras
As concert series generated increasing support for orchestral performances at the turn of the century, many women, either through their clubs or independently, began to work for the establishment of permanent symphony orchestras in their communities. Such contributions have tended to be deemphasized in histories of American concert life. The cultural historian Lawrence Levine, for example, in his analysis of the "sacralization" of the symphonic concert, elides the prominent role that women have played in supporting orchestras. He twice refers in passing to "affluent men and women,"[47] but he names no single woman—except for Frances Anne Wister, when quoting from her history of the Philadelphia Orchestra. Instead, he focuses on how individual businessmen such as Andrew Carnegie, Joseph Pulitzer, J. P. Morgan, and several of the Vanderbilts succeeded, through large contributions, in wresting control of orchestras away from the (male) musicians themselves, a process he describes as the "abandonment of the cooperative plan."[48]
In her study of women's role in American philanthropy, Kathleen McCarthy has aptly pointed out that "the role of women's voluntary associations in fostering professional opportunities through commercial enterprises has received scant attention." She notes that nonprofit entrepreneurship "was a crucial element of many female cultural ventures," which were so effective that "by the century's end even male-dominated cultural organizations began tapping into the marketing networks developed by women's auxiliaries and clubs."[49]
The fact is that, of the ten major cities that were the first to support permanent symphony orchestras in the years from 1842 to 1919, women were actively involved in setting up nearly all of them,[50] and they played leading roles in at least four: Cincinnati, Philadelphia, New York, and Cleveland. Similar stories of women's support of local orchestras can be told of other cities such as St. Paul, Houston,
---
and Washington, D.C., as well as smaller cities such as Greeley, Colorado, and Grand Rapids, Michigan.[51]
It is true that small numbers of male sponsors eventually stepped in, a development that, as we shall see, tended to reduce substantially the influence of the women who had done so much to establish the orchestras in the first place. (In that sense Levine rightly speaks of symphony boards as echoing the characteristically "paternalistic capitalism" of the age.)[52] But even so, women's work remained, and continues to remain, crucial to the financial stability of the nation's orchestras and to the nurturing of bonds between the orchestras and the communities that they were created to serve.
The first symphony orchestra to be established and managed largely, indeed, in this case almost exclusively, by a group of women was the Cincinnati Symphony Orchestra.[53] Looking back on five unsuccessful attempts by various individuals and groups to found a permanent orchestra in their city, the Ladies' Musical Club decided in February 1894 to take matters into their own hands. They formed a female governing board of directors whose job was to solicit funds and carry on the day-to-day management of the orchestra, along with a male advisory committee whose responsibility was to oversee the finances and function in the larger public sphere as a liaison between the orchestra and the business and professional community.[54] A week before the orchestra's opening concert, the New York Musical Courier predicted that "any orchestra gotten up by a committee of ladies of good intention will not flourish."[55] Despite this potentially self-fulfilling prophecy of doom, the arrangement did succeed, and it inspired women's music clubs in ever more cities to begin sponsoring (or helping to sponsor) the organization of permanent orchestras.
The Cincinnati Orchestra's female governing board of directors was first led by Helen Herron Taft (1861–1943, wife of the future U.S. president William Howard Taft). Taft, a woman of considerable means who had taken music lessons as a child, later wrote in her autobiography that in her work for the Cincinnati Orchestra Association, she had found "at last, a practical method for expressing and making use of my love and knowledge of music."[56] She realized within the first years of the orchestra's operation that its permanency would "depend entirely on the public and on the success which we may have in creating a popular demand for its continuance."[57] Although season-ticket sales were increased by booking well-known European soloists, and although members of other women's clubs rallied in support by purchasing tickets, Taft and her board soon realized that revenues raised by ticket sales alone could never cover the operating expenses of the orchestra. To cover the deficits, they increasingly had to rely on a relatively small group of wealthy individuals pledging large sums of money as needed on a year-by-year basis.[58]
In 1900 Taft was succeeded by Bettie Fleischmann Holmes (1871–1941), "an energetic, forceful woman with a keen mind and good business sense, who obviously enjoyed the power and responsibility of executive leadership."[59] Daughter of the founder of the Fleischmann Yeast Company, Holmes put her managerial connec-
---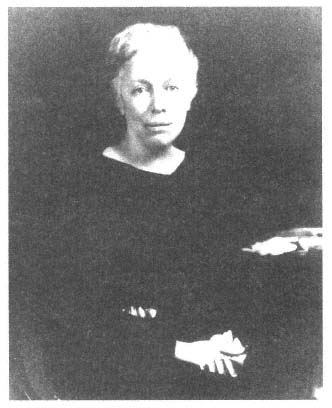 [
Full Size
]
tions to work for the orchestra by soliciting support from men of the business community. She also contributed generously to the fund herself, and obtained significant large donations from Mary Emery and Annie Sinton Taft. That the work of the club was recognized in the city is evident from one Cincinnati newspaper's account of a reception for Richard Strauss and his wife, the former singer Pauline de Ahna:
The occasion was notable not so much as a brilliant gathering of the four hundred, representative of the wealth and culture of Cincinnati, but rather for the significance of the underlying meaning, the epitomizing in a most graceful but unmistakable manner [of] the fact that women, while preserving all the charm that is the birthright of their sex, may exert a powerful influence for good, may mold society as it were, establish standards of right thinking and living by elevating the public tone.[60]
Prior to her resignation in 1913 for health reasons, Holmes recommended that the increased demands of managing the orchestra called for delegating more re-
---
sponsibility to men, so that the women's work load could be reduced.[61] Her successor, Annie Sinton Taft (1853–1931), followed her suggestions: the male advisory board was dissolved, the (formerly female) board of directors was enlarged to twenty-five (fifteen women and ten men), and an executive committee consisting of three men, three women, and the president of the board was given administrative authority for the orchestra.[62] Taft had been a member of the board since its inception in 1894 and, along with her husband, Charles Taft, had contributed more than $1 million to the orchestra between 1910 and 1929. Upon her death in 1931, Annie Taft bequeathed an additional $1 million to the orchestra, thus assuring the continued strength of the institution that she had helped to found.
The Philadelphia Orchestra is another important example of a major symphony that owes much to the work of women. At the time of its foundation in 1904, it was an unheard-of innovation that women should organize to further the interests of a permanent orchestra.[63] When the women proposed to do so, the incredulous male executive committee allotted them exactly one month to raise the necessary money. With great industry and ingenuity, the women set about the work of collecting funds through a variety of methods, ranging from personal solicitation to advertising, and through appeals to other types of clubs. In a month they had secured more than $10,000 in new guarantees and received new orders for $5,000 worth of seats and boxes, thus assuring the continuation of the orchestra.
One of the organizers of the Philadelphia Orchestra's women's committee was Frances Anne Wister (ca. 1870–1956), who held the position of president for forty-four years, from 1912 until her death.[64] Of the committee's success, Wister reflected that the women's collective efforts in support of musical culture were not unlike a woman's role in her own household, where circumstances often called upon her to supply moral and financial support to the "establishment."[65] The difference was merely that in this context, the "establishment" was not her family but the city's orchestra. By evoking images of the hard-working mother and wife, Wister conveyed the respect that she felt for the symphony women and their labors and, most important, deflected any attempts at trivializing their motives.
The Philadelphia women's committee had been somewhat more successful in securing a guarantee fund to rescue the orchestra than had the ladies of Cincinnati, yet they, too, found that the health of the orchestra required "constant begging on the part of everybody connected with this institution."[66] Wister identified one of the main problems as "the attitude of business men who felt that after a few years the orchestra should be making a return on the investment, or at least be self-supporting. Their opinion was that an institution that was a constant expense did not deserve the support of the community. Fortunately for music, the people of Philadelphia now understand that an orchestra never can be anything but a public charge."[67]
Financially connected women also helped in New York, where Mary Seney Sheldon headed the organization of the guarantors of the Fund for the Permanent Orchestra of the Philharmonic Society of New York. With their financial as-
---
sistance, the Philharmonic was guaranteed a twenty-three-week season by 1908–9, and in return for their promise to assume the responsibility for the deficits for three seasons, the guarantors took over the management of the orchestra. In his book on the Philharmonic, Howard Shanet credits the women's achievements: "They supervised the organization and contracting of a full symphony orchestra, engaged one of the world's most distinguished musicians, Gustav Mahler, as conductor, increased the number of concerts from eighteen of the preceding season to forty-six, arranged the orchestra's first tour outside the city, and raised more than $118,000 to cover the deficit that these activities incurred."[68]
The women on the guarantors' committee had strong feelings about programming and contract terms, and the conflict of wills sometimes precipitated stormy clashes between conductor and committee members, since Mahler found it an impossible situation to take suggestions from the guarantors' appointed program committee, which included four women. Consequently, they wrangled continually about conducting duties and compensation.[69]
The Cleveland Orchestra came into existence in a rather roundabout way, with the help of women under the leadership of the aforementioned Adella Prentiss Hughes. She persuaded the Musical Arts Association of Cleveland, which she had helped to found in 1915, to name the Russian-born violinist Nikolai Sokoloff director of a new educational initiative intended primarily to develop a music program in the public schools in 1918.[70] The women were convinced of the power of music to uplift and saw the symphony orchestra as a vehicle for musical education. Sokoloff agreed to the proposal because he saw himself establishing an orchestra with local musicians once he had settled in the city.[71] Within three months of his arrival in Cleveland, he had actually recruited an orchestra and, through the work of Hughes, assembled a committed group of financial supporters to assure the continuance of a permanent orchestra.
In 1921 Hughes established the women's committee of the Cleveland Orchestra to help with the educational concerts, publicity, hospitality, the phonograph-record lending library, and, of course, to help sell season tickets and campaign for the annual maintenance fund.[72] She retired from the management of the orchestra in 1933, at which time she looked back on the experience as "a joyous crusade to make music permanent and vital in the life of a great and growing city."[73]
These major symphonies, as well as orchestras in smaller cities, soon came to realize that season-ticket sales to the general public and guarantee funds would eventually have to be augmented by a more stable source of income: the endowment fund.[74] While many such funds were established by single individuals or couples (e.g., Annie and Charles Taft in Cincinnati [1927], Joseph Pulitzer in New York [1911], Edward O. Bok in Philadelphia [1916], and Elisabeth and John Severance in Cleveland [1929]), symphony women remained committed to collecting from a broad-based constituency. Women's committees had "long acted on the principle that the active interest of many people was a necessity in building up an
---
orchestra."[75] But, perhaps inevitably, the establishment of endowments increasingly focused attention on a small number of very wealthy contributors—many of them men—and as a result precipitated organizational restructuring.
In New York, Joseph Pulitzer's bequest to the Philharmonic hastened the formation of a new board of directors, but several members of the guarantors' committee, including Mary Seney, were retained.[76] A decade later a women's auxiliary board was established, whose influence on policy matters was as limited as its name suggests.[77] After the Cincinnati Institute of Fine Arts assumed control of the Cincinnati Orchestra in 1929, seven men and two women were appointed as trustees and eighteen women were named to an—again, subordinate—advisory board.[78]
Women's Public Role As Cultural Nurturers
It is clear from the writings of women organizers of concert series and symphony orchestras that they saw their support as a way of exercising influence and power in public. Admittedly, their published words were shaped by a consideration of their audience and the social prescriptions it accepted as God-given.[79] The writings of women like Marie Benedict and Rose Fay Thomas repeatedly emphasize the ennobling influence of music and, in consequence, the ability and responsibility of these various women's organizations to elevate the public taste.[80] Women, Thomas wrote in 1899, provided an "immense service to the community by bringing to its city a number of times each season the very best musicians, and that not in a variety programme of trashy 'popular' selections, but in a serious and worthy programme wherein the artists render the best music in the best way, thus exerting a powerful influence in elevation of the public taste."[81] In doing so, these women may have unwittingly espoused the definition of "best" in the same way that women philanthropists of art reinforced notions of cultural elitism. As Kathleen McCarthy has shown, women "helped to bolster a definition of 'fine art' in which women's contributions were largely absent or unsung,"[82] and "in the process, they unwittingly condoned not only their isolation, but that of other women as well."[83]
As the decades progressed in the twentieth century, the "best" music became more and more synonymous with "conservative," and women's clubs struggled with the larger question of espousing the "vernacular" tradition in music. A notable example of this conflict occurred in the Treble Clef Club of Washington, D.C., a group of African-American women whose stand—despite their obvious cultural heritage—was typical of other clubs. In her "History of the Treble Clef Club," Gregoria Fraser Goins relates that in the late nineteenth century the club members were determined "that there should be no jazz on our program, [and] we did everything we could to preserve good music."[84] Over the years, though, members came to alter their concept of what was "good music" and recognized the value of their own heritage, so that by 1925 they were devoting every third meeting to a study of African-American music, and on one occasion, after a pro-
---
gram on blues, even sang several numbers themselves ("St. Louis Blues," "Basement Blues," "Turner Blues"). The club's minutes add: "We agreed that after all there is a blue streak in each and every one of us."[85]
There is evidence of some tension about popular music in other venues as well. The threatened inclusion of one of Scott Joplin's rags, "Bedelia," on an all-request program troubled the Cincinnati Symphony Orchestra's board. The conductor, Frank van der Stucken, resolved the dilemma by refusing to perform the work, offering as an excuse that he thought the orchestra "not capable of giving it an authoritative rendition."[86]
Perhaps the most fascinating aspect of women's adoption of the cause of musical culture is the way it interacted with accepted views of their proper role or sphere. For many a woman around the turn of the century, separate spheres of influence were a given, and she accepted the notion that "between them there can be no conflict. Man shouts the battle hymn while woman croons the lullaby; man wins the kingdom home, while woman guard its sacred precincts. To man be the honor of owning it, to woman the glory of keeping it."[87] Women's music clubs, by their very nature, challenged this socially accepted notion of woman's place in the home, or at least expanded its definition of "home"—or, as we have seen, the "establishment"—to include public activities for the benefit of professional arts institutions. By their working together, women were able to break out of this seclusion, yet it remained a paradox that, as one prominent clubwoman put it, "women, while being made responsible for social conditions, have been condemned to individual isolation."[88] The rhetoric of women's clubs around the turn of the century reflects a consciousness of having been consigned to a position of "inferiority and subjection to men" and an awareness that through their work in clubs they were the bearers of the majority of the world's moral and benevolent burdens.[89] Women viewed their activities as serving "to correct the defects of man's activities and to supplement his work toward higher and better conditions of life."[90] In short, women saw themselves as assuming the role of men's moral conscience.
How one viewed acquiescence to this burden of conscience varied with the observer. To some, it was a "substitute for intellectual equality," a mantle of moral superiority to be "dropped as soon as the substitute was no longer necessary."[91] Others accepted the situation more complacently, while still others—like Amy Fay—fearlessly condemned women's long-standing helpmate status in music:
Women have been too much taken up with helping and encouraging men to place a proper value on their own talent, which they are too prone to underestimate and to think not worth making the most of. Their whole training, from time immemorial, has tended to make them take an intense interest in the work of men and to stimulate them to their best efforts. Ruskin was quite right when he so patronizingly said the "Woman's chief function is praise." She has praised and praised, and kept herself in abeyance.[92]
If Fay was uncomfortable with the existing arrangements, some men (and women) worried that even what Fay would have considered a relatively timid in-
---
volvement in "out-of-home" activities might do damage to home and family. "I am persuaded that there are Women's Clubs whose objects and intents are not truly harmful, but harmful in a way that directly menaces the integrity of our homes," the former U.S. president Grover Cleveland was quoted as saying.[93] Fortunately, such worries were not often articulated in print: even the male-dominated musical press trumpeted its praise for the work of women's clubs, and the anonymous C. A. proclaimed that "were it not for the tremendous influence of women in American musical life, there would practically be no musical life in America."[94] One writer, who wisely chose to remain anonymous, gave only back-handed and grudging recognition, saying, "Women, with all their faults, are doing their part to improve the world."[95] More often, though, men's published comments were typified by the sentiments of composer George W. Chadwick: "I believe that women and women's clubs . . . are doing more for the country in the dissemination of good music than any other element."[96]
The Perpetuation of Cultural Hierarchy
How are we then to evaluate the self-mobilization of thousands of women in the interests of musical art? Darker sides of the phenomenon certainly suggest themselves. When women prodded people to listen only to masterworks and, in the process, treated the public at times as their students and the concert hall as their classroom, they promoted (if inadvertently) the notion that serious music could only be approached and appreciated in a solemn, quasi-religious spirit, a notion that over the years contributed to making the greater American public feel vaguely inadequate in the face of "great music." Similarly, their philosophy that music could only be appreciated through the best performances reinforced the gradual transformation of the music lover in America from a consumer-practitioner to a more passive consumer-listener.
Most serious of all, perhaps, however much success the women had at cultivating a reliable platoon of art-music followers, however much money they themselves contributed or coaxed from others, however many halls they constructed, however much they shaped the repertoire, they rarely played a part in the ritual itself, whether as composers, conductors, or even instrumentalists. The concert hall became what Linda Kerber calls a woman's space,[97] but only in a limited sense, for the socially valued and financially rewarded places in that space remained open almost solely to men.[98]
Women were restricted to being supporters and "keepers"—not makers—of musical culture in their communities, in accordance with the prevailing sex/gender prescription of women as servers.[99] Indeed, their willingness to act as the moral conscience of capitalistic culture may also have had the function of letting men "off the hook" for the damaging side-effects of industrialization. The terms of the agreement guaranteed men control of the concert-music performance ritual, free labor to sustain concert series and symphony orchestra institutions, and
---
the use of these organizations as symbols for generating wealth and attracting money to the community. At the same time, many women welcomed the role of cultural nurturer, seeing in it an avenue to power and public influence.[100] The success of the cultural symbols validated, and to some extent continues to validate, the identity that they had been awarded and had awarded themselves, but at the same time led to the continued celebration of a sacred music rite by a privileged few.
The phenomenon, taken all in all, must be at one and the same time praised and deplored. Through their work as "keepers of culture," thousands of women wove a meaningful pattern in their lives and created a fertile soil in which art music, for many decades, could thrive in the midst of a capitalistic society inimical to activities deemed unproductive and unprofitable. That their work simultaneously perpetuated a cultural hierarchy that excluded the women themselves from active participation and intimidated those (especially of the lower classes) untrained in the social conventions of the concert ritual encourages us to question certain basic assumptions of the concert-hall tradition itself as well as to examine the assignments of value within the patriarchal and class-bound sex/gender system that framed women's roles.
Vignette C—
"The Facts of (Music Club) Life" in the 1960s As Seen by Mother and Daughter
Mary Natvig
They were a constant presence in the house on Lake Drive; if they were not physically there, there, then they were calling on the phone or dropping off file folders, mailings, and the like. They wore town-and-country clothes and had little purses like baskets for the daytime and elegant sequined bags for the evening. These were the ladies of the arts boards, an army of volunteers who infiltrated my childhood like mosquitoes in a swamp. They lived in my neighborhood. I babysat for their children, sold them girl scout cookies, and my very own mother was in their ranks. I don't know why I had such contempt for them. Maybe it was their country-club memberships, or the fake Eastern accents (in Milwaukee of all places) that a few of them had acquired. Maybe it was because they seemed to know more about the proper time to wear white shoes than about the symphonies of Beethoven. Perhaps I realized early on that I was a real musician (or wanted to be), not merely a bystander, a superficial "supporter of the arts." Maybe I was just spoiled and didn't appreciate all of the opportunities to which I was being exposed, or maybe it bothered the hell out of me that an enormous number of intelligent and talented women were busting their guts for no pay and a paltry bit of recognition. It was probably a combination of all of these, but I know I decided early on that I would never be one of them.
My distaste for the "society ladies" (as my friends and I used to call them) has lessened over the years, probably because I managed to avoid their ranks, even though everything in my genetic and social code ordained my joining them. And I realize now that the opportunities for me were great as a child, sitting in on rehearsals, going to concerts at a very young age, meeting musicians. Still, I always felt the gulf between me, the child of the board member, and those with whom I most identified, the musicians. The chasm was finally bridged when my high-school string quartet began taking gigs, and we played at the very prestigious club where my father was a member and where I had dined all my life. But now, wearing
---
black and carrying a violin case, I had to go in a different door and take a different elevator. I felt I had truly defined the course of my life when I found myself sitting happily in the kitchen on breaks with the waiters and waitresses who had served me since my toddlerhood.
My mother's version of her life as a "society lady" is decidedly different, as I was not surprised to learn when I interviewed her on this subject recently. She grew up in a small town in a household full of music; her father and grandmother were outstanding church organists and her mother a talented singer. "I just can't imagine a life without music. I first got started in Milwaukee with the Bel Canto Chorus because, when I was a student in Ann Arbor, I sang with the Choral Union, a similar group. One of my neighbors, who was a pretty good alto, invited me to a rehearsal. I got started [as a singer] and obviously was put on the board shortly after that." Why "obviously" "Well, we were suburban ladies, interested in things, and my husband was a physician, well known in the community, and this is what the other board members consisted of. Those are sometimes the facts of life. And so we did the work, sold the tickets, and helped pay the musicians."
My mother went on to reminisce about her work on the boards of the Bel Canto Chorus, Music for Youth, and the MacDowell Club (the MacDowell Colony had been "one of the philanthropic causes" of her college sorority), and her work with the United Performing Arts Fund, a funding coalition of seven arts groups (at the time) in Milwaukee that included the Milwaukee Symphony Orchestra, the Florentine Opera, and the Repertory Theater, among others. I asked about the gender mix on these boards and she told me that they were about half men and half women. (Strangely, however, I can only remember the women.) " They were composed of civic leaders, bankers, people in business who enjoyed music and wanted to keep the performing arts alive. Although ticket chairman [in Bel Canto Chorus] was always a woman." Why? "I don't know, maybe because they were the only ones who had the time to do it."
My mother spoke of her work procuring a piano for the MacDowell Club, of selling tickets, and filling the seats of the Performing Arts Center from our dining-room table (free use of a bank office had proved impractical from the women's point of view: "You had to be there all the time"), of a party for Alexander Schneider, tennis with New York tenors, soliciting for arts-fund campaigns, and her board's commissioning of Gian Carlo Menotti's Landscapes and Remembrances for the American bicentennial.
The Menotti visit was a disappointment in some ways. "It was supposed to have been a full[-length] concert piece, but he didn't really fulfill his obligations." Still, Menotti arranged for several of the board members to meet Beverly Sills, who was singing Lucia di Lammermoor at the city's Florentine Opera. More significant, he got the Bel Canto Chorus invited to sing Verdi's Requiem at the Spoleto Festival in Italy, a trip that ended up including concerts by the chorus alone at San Marco in Venice and other notable churches.
"I thought we were the movers and shakers. There was a need for [music] in the community and we did it. As a patron of the arts you can't consider me a huge donor, yet I did
---
a great deal and donated much to both the performing arts funds and the boards, but I donated time. In other words, I wasn't going to give $10,000 a year. I couldn't afford it, but neither could they afford to pay me for the time that I and several other board members worked."
Through my mother's eyes, and with my own adult perspective, the society ladies from my childhood hardly seem as pernicious as I thought they were. Now I call them patrons and for some years have appreciated the enormous work they did for the arts community, although I sometimes wonder why they did it. My mother, who worked relentlessly for the arts when I was growing up, and who says she can't imagine life without music, never goes to concerts anymore.
She does, though, listen to recordings—a new feature in her life. My sisters and I presented her with a compact disc player three years ago and since then she has accumulated a small collection of CD's. Unlike most music lovers, however, she hasn't had the problem of figuring out what to do with her old records. Strangely enough, my family never had a stereo while I was growing up, although we could easily have afforded one. We had a radio and a reel-to-reel tape player, which we used primarily to record our practices or to hear tapes of our concerts. For us, music was something you made yourself or went out of the house to hear. We grew up knowing that music was a valuable commodity. Although my personal choice was to participate in music as a violinist and musicologist, I sometimes wonder who took over my mother's job. What happened to the army of women volunteers who committed their lives, for whatever reason, to ensure that the tickets were sold and that music had a place in my life and in my community?
---