Toward a Typology of Music Patronage
Women's organizational activities in music in the United States, as is becoming clear, are too extensive and varied to be easily encapsulated in simple generalizations,[60] much less in jokes and stereotypes.[61] Taken together with certain other recent scholarly work on specific patrons (e.g., by Catherine Parsons Smith) and set in the context of more general work on women's organizational activities in America (e.g., by Anne Firor Scott and Karen J. Blair), the studies in this book help reveal that women's patronage of music has comprised many widely differing activities, each of them distinctive in its internal dynamics and the interpretive issues it raises. These various activities can be helpfully examined by using categories proposed by Kathleen D. McCarthy for patrons of the visual arts. These three categories are analogous in many ways to the two rather simple ones that we employed in our Introduction ("individuals" vs. "groups"), but they make a further division, within the "groups" category, between "separatists" (by which McCarthy means
---
groups composed—programmatically and ideologically—of women, such as most art clubs and pottery guilds) and "assimilationists" (in this category she includes women who served on museum boards with men and who, too often, found themselves marginalized in various ways by male board members or by—again, male—museum officials). As for women who worked alone, McCarthy terms them not "individuals" but "individualists," thereby stressing that these (mostly very wealthy) women carried out their patronage work independently, each according to her own lights and often in areas of art that were neglected by the traditional museums (one example being Abby Aldrich Rockefeller, the moving force behind both the Museum of Modern Art and the important museum of American folk art in Williamsburg, Virginia, that bears her name).[62]
Of McCarthy's three categories, it is this last that makes the cleanest fit when transferred to music patronage. We tend to have particularly rich documentation of the activities of "individualist" women patrons in music, but, predictably enough, the abundance of data only reveals how diverse and often headstrong they were—hence hard to generalize about. One perhaps surprising trend that has been noticed is that a number of them took (and, to some extent, take) active part in promoting new and experimental composition. In Chapter 8 below, for example, Carol J. Oja explores in detail the ways in which a small number of individual wealthy women in New York in the 1920s, including Gertrude Vanderbilt Whitney (better known today for her art patronage) and Alma Morgenthau Wertheim, supported the composers of new or "modernist" music such as Henry Cowell and the young Aaron Copland: they opened their homes and purses to the composers, just as they, or women very much like them, did to struggling modern painters and poets. Indeed, it has been suggested by Sandra M. Gilbert and Susan Gubar (in regard to literature), Kathleen D. McCarthy (visual art), and Catherine Parsons Smith (music) that the avant-garde provided a forum in which women could exert productive influence, as opposed to more mainstream cultural institutions, which tended to be dominated by male patrons and directors. In the case of visual art, in particular, new work had the advantage of being "relatively inexpensive compared to the prices that men like [J. Pierpont] Morgan [and art museums, largely run and funded by men,] were willing—and able—to pay for the master-pieces that they so avidly pursued."[63] Similar economic advantages may have been at work in music: Alma Wertheim could help bring to performance or publication a dozen modern chamber works, or keep their needy composers fed, for less than the cost of building a concert hall or running a symphony orchestra.
Indeed, the wealthy "individualist" woman patron of the late nineteenth and early twentieth centuries did not often make huge donations on her own, in the manner of Otto Kahn at the Metropolitan Opera or Henry Lee Higginson, founder of the Boston Symphony Orchestra, or Edward J. De Coppet, the creator and sustainer of the Flonzaley Quartet. Some of this may have been, again, economic, in that even a wealthy woman such as Gertrude Vanderbilt Whitney controlled far less money than her husband. (The many concert halls named after
---
women are generally of more recent vintage, the result, in large part, of family estates eventually reaching the hands of music-loving women.)
More typically, the "individualist" patron of the turn of the century opened her home to musical and artistic gatherings, in imitation perhaps of famed European salons;[64] turn-of-the-century examples of musical salons included the homes, in Boston alone, of Isabella Stewart Gardner, the poet Amy Lowell, the painter Sara Choate Sears (whose husband Joshua Montgomery Sears was an amateur violinist and reportedly the wealthiest man in the city), Sarah Bull (widow of Ole Bull), and the composers Amy Beach and Clara Kathleen Rogers. To be fair, some men hosted musical soirées, too, such as the music critic William Foster Apthorp. Such "house concerts" became prominent toward the end of the nineteenth century, when the great American family fortunes first began to build up and when (as noted earlier) changes in various state legal codes permitted more and more women to manage and freely disburse their own money. "House concerts" form a whole hidden, because private, stream of high-level music making: Nellie Melba, Paderewski, and Fritz Kreisler were among the favored performers. Elizabeth Sprague Coolidge, in addition to sponsoring public concerts throughout the United States (and abroad), hosted more private ones in her splendid Pittsfield music room (see Chapter 6); analogous events took place in Blanche Walton's house in New York (see Chapter 8). More recent and particularly imaginative are the performances and talks by a single composer such as John Cage or Steve Reich before an influential group of guests—each evening similar to the opening of a "one-artist show" in the art world—that Betty Freeman has mounted in her home in Los Angeles. (See Vignette B.)
McCarthy's other two categories of women's organizations—"separatist" and "assimilationist"—can also be seen in the efforts of women in American music, especially if one reinterprets these categories as being not discrete boxes but rather two ends of a continuum. Linda Whitesitt has in several articles documented the work of women's music clubs. These clubs, at least originally, consisted of women gathering together to encourage one another to make (in this case) music at home or at modest, semipublic recitals. Thus, in their "separation," they paralleled in origin and function various general-purpose women's clubs and women-only societies for the decorative arts.[65]
Closely allied to these, but perhaps halfway along the continuum toward McCarthy's third category, "assimilationism," are the "women's committees" of symphony orchestras, opera companies, and recital series. Ever since its inception under the intrepid Mrs. Belmont in the 1903s, for example, the Metropolitan Opera Guild has had one foot firmly in the separatist and the other in the assimilationist camp: the guild involves a group of women devoting much time to gathering smallish donations from a largish number of contributors (a typical feature of many "separatist" organizations in the arts), but these contributors include men as well as women (a feature more typical of "assimilationist" organizations).[66]
The Met Guild and the "symphony ladies" in every major (and many a minor)
---
American city hold a position that may strike us as contradictory or as a latent source of tension. They often raise—and raised, but for the moment we prefer the present tense—needed funds, and they encourage subscriptions (through various combinations of charm and guilt-inducing tactics, we are told). Nonetheless, the decision-making power remains vested in an all- or mostly male board of trustees or guarantors. Such a division of labor at least has the advantage of relatively clear boundaries. (The "relatively" allows for many exceptions, especially in the past: an astutely observant novel by the music critic W.J. Henderson, The Soul of a Tenor , reports—and we see no reason to discount it—that women patrons of the opera in turn-of-the-century New York made meddlesome suggestions as to casting, costumes, and staging.)[67]
More mysterious is the case of those women who, in full "assimilationist" fashion, actually sit on such boards—an increasing number in recent decades—or who take part in joint (male and female) music clubs and organizations (an early example being the Macdowell Clubs in certain cities, such as New York, or the various Manuscript Clubs, such as the one organized by Mary Carr Moore in Los Angeles). An interesting study could surely be made, focusing on such questions as: Do these women have different reasons for being active than the women on "ladies' committees" and in women's music clubs? To what extent are the same women—especially some of the most energetic and devoted—often active in all of these different sorts of organizations?[68] Is board membership the eventual reward for good work on the "ladies' committee," or are board members—female as well as male—chosen primarily for their financial clout and business connections? And are women, once they are allowed a place on mixed-gender institutional boards, granted the kinds of leadership opportunities and responsibilities that have long been part of the challenge of working in women-only groups?[69]
The challenges—and opportunities—of volunteer work on behalf of music are precisely the sorts of things that remain concealed by the unfortunate, if sometimes affectionately offered, stereotypes of women volunteers as silly geese in flowered hats. What Anne Firor Scott has discovered over and over again of women's aid-to-orphans associations and the like is no doubt equally true of these various music clubs and committees: through them, generations of women have "learned how to conduct business, carry on meetings, speak in public, manage money."[70] Scott's phrasing here is a touch categorical—many bourgeois women no doubt handled financial affairs in the home—but her main point holds. Indeed, some of the music clubs' "organizational genius[es]"—as one club member described such reins-taking types in an address to the 1893 National Convention of Women's Amateur Musical Clubs[71] —went on to become music administrators and concert managers for pay , as musical life became more professional and bureaucratic. An early example is Adella Prentiss Hughes (fig. 1), a member of Cleveland's Fortnightly Musical Club who turned the club into a major sponsoring agency of concerts by visiting soloists and orchestras and who eventually founded the Cleveland Orchestra (1918) and served as its much-respected manager until 1933. The
---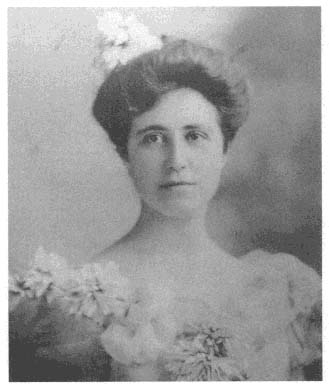 [
Full Size
]
composer-conductor Victor Herbert, who led the Pittsburgh Orchestra from 1898 to 1904, said that Hughes "knew more about the business of music than anyone I ever knew" and declared, "I would rather have her for my manager than any man in the world."[72]
Several other aspects of American music patronage seem remarkable precisely in ways that McCarthy's categories do not address. In Chapter 7 below, on women musicians and patrons in the African-American communities of Washington, D.C., and other cities, Doris McGinty draws attention to a number of distinctive features of musical life and patronage in such communities, including the central position of choral singing, and also deals with women who, to a certain extent, did make a modest living from the work they did in music. This seemed a necessary adjustment in our criteria about what comprises a "patron," in that substantial numbers of women of wealth were not available in the communities McGinty discusses. It also, though, may serve as a convenient reminder that, as noted earlier, the patrons and organizers of music in America have ever included (and in the
---
early years of the republic consisted almost entirely of) the musicians themselves, working at low pay, or even losing money on their ventures for the sake of the art in which they believed.
Or take Joseph Horowitz's description in Chapter 5 of how the author and newspaper editor Laura Langford and an all-female crowd of volunteers brought live performances of Parsifal and other Wagner works to New York and Brooklyn, often at low prices, under the inspired baton of Anton Seidl. Since the enthusiastic audiences, too, were heavily female, one begins to doubt whether "assimilationist" is the right word. Emanuel Rubin reports in Chapter 4, in greater detail than has been known before, on the ways in which Jeannette Thurber tried to build a democratic and pluralistic musical life in America, not least through coast-to-coast tours of her American Opera Company singing in English, but also through the National Conservatory, which she founded in New York, with Antonín Dvorak[*] as director, and for which she valiantly, although in vain, sought support from Congress. Here is an early case of a woman as (unpaid, indeed paying) arts administrator and lobbyist, almost as Lone Ranger, again not clearly analogous to McCarthy's often cowed women on museum boards. And Sophie Drinker, as Ruth A. Solie shows in Chapter 9, transformed herself into a pathbreaking feminist scholar (although, intrigumgly, one whose general political position remained quite conservative) in response to frustration: Searching on behalf of an amateur women's chorus in which she sang, she realized that there existed little published music by women composers. All these chapters, as well as the interchapter vignettes, give evidence that women's support of musical life in America has been extensive (far more than our music histories even hint at) and also varied—remarkably and sometimes puzzlingly so—in aim, scope, and effect.