University Publishing
Bellcore, like many corporations, has a formal policy for papers published under its name. These papers must be reviewed by management and others, reducing the chance that something sufficiently erroneous to be embarrassing or something that poses a legal risk to the corporation will appear. Many organizations do not yet have any equally organized policy for managing their Web pages (Bellcore does have such a policy that deals with an overlapping set of concerns). Should universities have rules about what can appear on their Web pages? Should such rules distinguish between what goes out on personal versus organizational pages?
---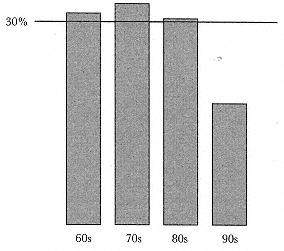 [
Full Size
]
Should the presence of a page on a Harvard Web page connote any particular sign of quality, similar to the appearance of a book under the Harvard University Press imprint? Perhaps a university should have an approved set of pages, providing some assurance of basic correctness, decency of content, and freedom from viruses; then people wishing to search for serious content might restrict their searches to these areas.
The creation of a university Web site as the modern version of a university press or a journal offers a sudden switch from publishers back to the universities as the providers of information. Could a refereed, high-prestige section of a university Web site attract the publication that now goes to journals? Such a Web site would provide a way for students to find quality material and would build institutional loyalty and shared activities among the members of the university community. Perhaps the easiest way of accomplishing this change would be to make tenure depend on contributions to the university Web site instead of contributions to journals.
The community could even be extended beyond the faculty. Undergraduate papers could be placed on a university Web site; one can easily imagine different parts of the site for different genres ranging from the research monograph to the quip of the day. This innovation would let all students participate and get recognition; but some quality control would need to be imposed, and presence on the Web site would need to be recognized as an honor.
In addition to supporting better quality, a university Web site devoted to course reading could make sure that a diversity of views is supported. On-line reading lists, just like paper reading lists, can be compiled to avoid the problem of everyone relying on the same few sites. This diversity would be fostered if many of the
---
search engines were to start making money by charging people to be listed higher in the list of matches (a recurrent rumor, but perhaps an urban legend). Such an action would also push students to look at sites that perhaps lack fancy graphics and animation.
Excessive reliance on a university Web site could produce too much inbreeding. If university Web sites replace the publications that now provide general prestige, will it be possible for a professor at a less prestigious university to put an article on, say, the Harvard or Stanford Web site? If not, how will anyone ever advance? I do not perceive that this problem will occur soon; the reverse (a total lack of organizational identification) is more likely.
Web sites of this sort would probably not include anonymous contributions. The Net is somewhat overrun right now with untraceable postings that often contain annoying or inflammatory material ranging from the merely boring commercial advertising to the deliberately outrageous political posting. Having Web sites that did not allow this kind of material might help to civilize the Net and make it more productive.