Pre-credit Sequence
It would seem that we know something about the cinema. The past decade has witnessed no end of theoretical incursions—linguistic, psychoanalytic, technohistorical, feminist—into an audiovisual technique heretofore seen solely as the province of wild-eyed devotees less concerned with whys and wherefores than sensations and sensibilities. Reams of copy have shot from an ever-growing academic superstructure armed to the teeth with methodological weaponry designed to blast apart not merely the nature of the cinematic beast but human consciousness itself. Yet for all of the work that's been done, critical theory has failed to evolve into critical practice . The cinema today remains as essentially unexamined as it was at the inception of this analytical jamboree—a quandary, a mystery, a mess.
"Like critics, like historians, but in slightly different ways, theoreticians often help to maintain the cinema in the imaginary enclosure of a pure love," claims Christian Metz.[1] But in truth the ways of critics, historians, and theoreticians aren't different. Theory has consistently claimed for itself a place apart—a cultural higher ground above the fray of common strife that Metz has so justly identified as the "institution" of cinema. "To be a theoretician of the cinema," Metz writes, "one should ideally no longer love the cinema and yet still love it: loved it a lot and only have detached oneself from it by taking it up again from the other end, taking it as the target for the very same scopic drive which had made one love it. Have broken with it, as certain relationships are broken, not in order to move on to something else, but in order to return to it at the next bend in the spiral. Carry the institution inside one still so that it is in a place accessible to self-analysis, but carry it there as a distinct instance which does not over-infiltrate the rest of the ego with the thousand paralyzing bonds of a tender unconditionality. Not have forgotten what the cinephile one used to be was like, in all the details of his affective inflections, in the three dimensions of his living being, and yet no longer be invaded by him: not have lost sight of him, but be keeping
---
an eye on him. Finally, be him and not be him, since all in these are the two conditions on which one can speak of him."[2]
The language suggests a lover attempting to renegotiate a relationship with a mistress "needed" yet not quite "desired" as before. Metz—elegant, passionate, decorous, precise—can't help but give the impression of a writer caught up in a vast preamble to a subject whose discussion he fears elucidating fully. To speak more frankly would risk engagement with that "tender unconditionality" of the cinema's affectivity. And to do so would burst the bubble of quasi-scientific objectivity theorists hold so dear. Metz's Hamlet-like "Be and not be" is a frank admission of his awareness of this epistemological cul-de-sac—an awareness not at all apparent among others theoretically disposed. They're too busy whipping up methodological smokescreens to disguise or deny the critical proscriptiveness inherent in their projects. Yet like some low-grade cultural infection, clear critical biases continue to inhabit these discourses, wending their way through the most blandly bloodless prose—dust-dry treatises invariably opening with that most dreaded of academic invocations: "This paper . . ."
What is to be done, after all, with articles claiming to address notions of cinematic Space, Time, and History, that insist on promulgating the works of Oshima and Straub-Huillet as untouchable ideals?[3] What gain is to be made with theories trafficking amidst the deified likes of Ford, Sternberg, or Cukor—ostensibly examining "form" yet keeping the content of auteur -based idealism intact?[4] How is the study of narrative served by taking the terminology of the Russian formalists, then skewering it on some three decades of traditionally received wisdom regarding the evolution of Hollywood, the "New Wave," Soviet cinema in the twenties, etc.?[5] How can feminist battles with the "male gaze"[6] be waged by exposing Michael Snow's enthrallment to it on the one hand, then falling back to embrace the likes of Nicolas Roeg on the other?[7] In short the Question Cinema: Is theory at base nothing more than a somewhat ostentatiously rarefied exercise in nostalgia?
No need to ask about the actual progress of the cinema amidst this academic wool-gathering round retro Hollywood "classicism." It's gone its own way, serenely indifferent, instinctively decadent. Expanding itself on the one end—thanks to increasingly expensive production procedures—it's contracted on the other, the better to squeeze itself into its new home-video format. As this grotesque cyborg bellows and wheezes its way across the culture its means and ends become increasingly difficult to gauge. It's not merely the bipartite beast of FilmVideo that must be addressed, but the hydra-headed monster of "Media" as well: network television, newspapers, magazines, tabloids, opinion polls, and computerized informational data banks. All these areas, intimately interconnected, subdivide as well into such multicellular organisms as fashion layouts, rock videos, talk shows, pop recordings, live televised news reports, and made-for-TV "Movies of the Week."
---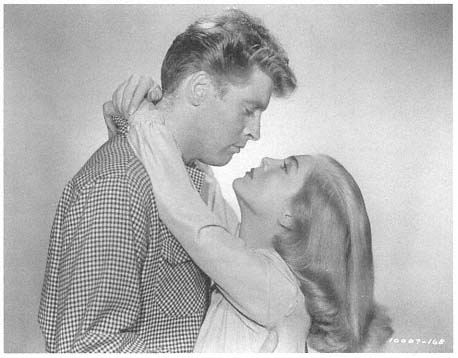 [
Full Size
]
The hesitancy and doubt swirling about Metz's "attempt" at bringing together "Freudian psychoanalysis" and the "cinematic signifier" to produce what he, with touchingly tremulous modesty, refers to as a mere "contribution" to film theory speaks volumes. Everything remains to be said about the cinema. The problem, never really faced, is that there is no simple way to say it.