Perso-Islamic Conceptions of Political Authority, Eleventh-Thirteenth Centuries
By the time Muhammad Bakhtiyar conquered northwestern Bengal in 1204, Islamic political thought had already evolved a good deal from its earlier vision of a centralized, universal Arab caliphate. In that vision the caliph was the "successor" (Ar., khalīfa) to the Prophet Muhammad as the combined spiritual and administrative leader of the worldwide community of Muslims. In principle, too, the caliphal state, ruled from Baghdad since A.D. 750, was merely the political expression of the worldwide Islamic community. But by the tenth century that state had begun shrinking, not only in its territorial reach, but, more significantly, in its capacity to provide unified political-spiritual leadership. This was accompanied, between the ninth and eleventh centuries, by the movement of clans, tribes, and whole confederations of Turkish-speaking peoples from Inner Asia to the caliphate's eastern provinces. Coming as military slave-soldiers recruited to shore up the flagging caliphal state, as migrating pastoral nomads, or as armed invaders, these Turks settled in Khurasan, the great area embracing today's northeastern Iran, western Afghanistan, and Central Asia south of the Oxus River. As Baghdad's central authority slackened, Turkish military might provided the military basis for new dynasties—some Iranian, some Turkish—that established themselves as de facto rulers in Khurasan.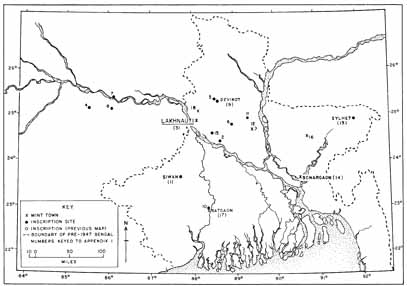 Map 2a. 1204–1342: governors, Balbani rulers, Shams al-Din Firuz, and sucessors (1204–81; 1281–1300;1301–22; 1322–42)
[
Full Size
]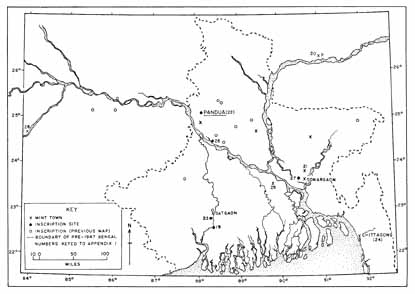 Map 2b. 1342–1433: Ilyas Shahi and Reaja Ganesh dynasties (1342–1414; 1415–33)
[
Full Size
]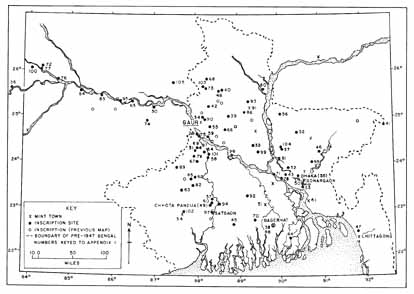 Map 2c. 1433–1538: restored Ilyas Shahis, Abyssynian kings, and Hussain Shahis (1433–86; 1486–93; 1493–1538)
[
Full Size
]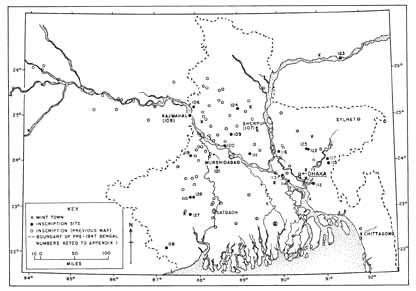 Map 2d. 1539–1760: Afghans and Mughals (1538–75; 1575–1760)
[
Full Size
]
Important cultural changes coincided with these demographic and political developments. Khurasan was not only Inner Asia's gateway to the Iranian Plateau and the Indian subcontinent. It was also the principal region where Iran's rich civilization, largely submerged in the early centuries of Arab-Islamic rule, was being revitalized in ways that creatively synthesized Persian and Arab Islamic cultures. The product, Perso-Islamic civilization, was in turn lavishly patronized by the several dynasties that arose in this area—notably the Tahirids, the Saffarids, the Samanids, and the Ghaznavids—at a time when Baghdad's authority in its eastern domains was progressively weakening. Although themselves ethnic Turks, the Ghaznavids (962–1186) promoted the revival of Persian language and culture by attracting to their regional courts the brightest "stars" on the Persian literary scene, such as Iran's great epic poet Firdausi (d. 1020). Ghaznavid rulers used the Persian language for public purposes, adopted Persian court etiquette, and enthusiastically promoted the Persian aesthetic vision as projected in art, calligraphy, architecture, and handicrafts. They also accepted the fiction of having been "appointed" by the reigning Abbasid caliph in Baghdad. Indeed, as recent Muslim converts themselves, Turkish soldiers in Ghaznavid service became avid partisans, defenders, and promoters of Sunni Islam.[2]
It was the Ghaznavids, too, who first carried Perso-Islamic civilization to India. Pressed from behind by the Seljuqs, a more powerful Turkish confederation, to whom in 1040 they lost any claim to Khurasan, Ghaznavid armies pushed ever eastward toward the subcontinent—first to eastern Afghanistan, and finally to Lahore in the Punjab. Toward the end of the twelfth century, however, the Ghaznavids were themselves overrun by another Turkish confederation, the chiefs of Ghur, located in the hills of central Afghanistan. In 1186 Muhammad Ghuri seized Lahore, extinguished Ghaznavid power there, and seven years later established Muslim rule in Delhi. A decade after that, Muhammad Bakhtiyar, operating in Ghurid service, swept down the lower Gangetic Plain and into Bengal.
The political ideas inherited by Muhammad Bakhtiyar and his Turkish followers had already crystallized in Khurasan during the several centuries preceding their entry into Bengal in 1204. This was a period when Iranian jurists struggled to reconcile the classical theory of the unitary caliphal state with the reality of upstart Turkish groups that had seized control over the eastern domains of the declining Abbasid empire. What emerged was a revised theory of kingship that, although preserving the principle that caliphal authority encompassed both spiritual and political affairs, justified a de facto separation of church and state. Whereas religious authority continued to reside with the caliph in Baghdad, political and administrative authority was invested in those who wielded the sword. Endeavoring to make the best of a bad situation, the greatest theologian of the time, Abu Hamid al-Ghazali (d. 1111), concluded that any government was lawful so long as its ruler, or sulṭān, made formal acknowledgement of the caliph's theoretical authority in his domain. A sultan could do this, Ghazali maintained, by including the reigning caliph's name in public prayers (khuṭba) and on his minted coins (sikka).[3] In short, a sultan's authority rested, not on any sort of divine appointment or ethnic inheritance, but on his ability to maintain state security and public order.[4]
In this way pre-Islamic Persian ideals of kingship—especially those focusing on society's inherent need for a strong monarch and, reciprocally, on the monarch's duty to rule with justice—were assimilated by the sultanates that sprang up within the caliphate's eastern domains.[5] One of the clearest statements of this political vision was given by Fakhr al-Din Razi (d. 1209) of Herat, a celebrated Iranian scholar and jurist who served several Khurasani princes, in particular those of the Ghurid dynasty of Turks. Inasmuch as Razi was at the height of his public career when his own patrons conquered North India (1193) and Bengal (1204) and had even been sent once on a mission to northwestern India himself (ca. 1184), it is probable that his political thought was familiar to the Ghurid conquerors of Bengal. Certainly, Razi and Muhammad Bakhtiyar inherited a shared tradition of political beliefs and symbols current in thirteenth-century Khurasan and the Perso-Islamic world generally. In his Jāmi' al-'ulūm Razi formulated the following propositions:
| | |
| --- | --- |
| | The world is a garden, whose gardener is the state [dawlat]; |
| | The state is the sultan whose guardian is the Law [sharī'a]; |
| | The Law is a policy, which is protected by the kingdom [mulk]; |
| | The kingdom is a city, brought into being by the army [lashkar]; |
| | The army is made secure by wealth [māl]; |
| | Wealth is gathered from the subjects [ra'īyat]; |
| | The subjects are made servants by justice ['adl]; |
| | Justice is the axis of the prosperity of the world ['ālam].[6] |
Far from mere platitudes about how kings ought to behave, these propositions present a unified theory of a society's moral, political, and economic basis—a worldview at once integrated, symmetrical, and closed. One notes in particular the omission of any reference to God; it is royal justice, not the Deity, that binds together the entire structure. Islamic Law, though included in the system, appears as little more than a prop to the sultanate. And the caliph, though implicit in the scheme, is not mentioned at all.
This ideology of monarchal absolutism was not, however, the only vision of worldly authority inherited by Muhammad Bakhtiyar and his Muslim contemporaries. By the thirteenth century there had also appeared in Perso-Islamic culture an enormous lore, written and oral, that focused on the spiritual and worldly authority of Sufis, or Muslim holy men. Their authority sometimes paralleled, and sometimes opposed, that of the courts of kings. For Turks, moreover, Sufi models of authority were especially vivid, since Central Asian Sufis had been instrumental in converting Turkish tribes to Islam shortly before their migrations from Central Asia into Khurasan, Afghanistan, and India.[7] This model of authority is seen in the oldest Persian treatise on Sufism, the Kashf al-maḥjūb of 'Ali Hujwiri (d. ca. 1072). Written in Lahore in Ghaznavid times and subsequently read widely in India, this treatise summarized Sufi doctrines and practices as understood in the eastern Muslim world in the eleventh century. It also served to shape the contours of Sufism as a complete system of Islamic piety, especially in the Indo-Muslim world. Writing on the place of Sufi saints in the Muslim universe, Hujwiri asserted that God "has made the Saints the governors of the universe; they have become entirely devoted to His business, and have ceased to follow their sensual affections. Through the blessing of their advent the rain falls from heaven, and through the purity of their lives the plants spring up from the earth, and through their spiritual influence the Moslems gain victories over the unbelievers."[8]
Such a vision, in which all things in God's creation are dependent on a hierarchy of saints, would appear irreconcilable with the courtly vision of the independent sultan and his dependent "herd," the people. And indeed there is a long history of conflict between these two visions of authority. Yet it is also true that the discourse of authority found in Sufi traditions often overlapped and even converged with that found in courtly traditions. For example, both Sufi and courtly literatures stressed the need to establish authority over a wilāyat, or a territorially defined region. The Arabic term walī, meaning "one who establishes a wilāyat," meant in one tradition "governor" or "ruler" and in the other "saint" or "friend of God." Again, in courtly discourse the Persian term shāh meant "king"; yet Sufis used it as the title of a powerful saint. In the same way, in royal discourse the dargāh referred to the court of a king, while for Sufis it referred to the shrine of a powerful saint. And as a symbol of legitimate authoritythe royal crown (tāj) used in the coronation ceremonies of kings closely paralleled the Sufi's turban (dastār), used in rituals of succession to Sufi leadership.
These considerations would suggest that in the Perso-Islamic world of this period sultans did not exercise sole authority, or even ultimate authority. They certainly possessed effective power, reinforced by all the pomp and glitter inherited from their pre-Islamic Persian imperial legacy. Courtly sentiments like that expressed by Razi—"The world is a garden, whose gardener is the state"—indeed saw the world as a mere plaything of the state—that is, the sultan. Yet in a view running counter to this, both historical and Sufi works repeatedly hinted that temporal rulers had only been entrusted with a temporary lease of power through the grace (baraka) of this or that Muslim saint. For, it was suggested, since such saints possessed a special nearness to God, in reality it was they, and not princes or kings, who had the better claim as God's representatives on earth. In the opinion of their followers, such powerful saints could even make or unmake kings and kingdoms.[9] So, while sultans formally acknowledged the caliph as the font of their authority, many people, and sometimes sultans too, looked to spiritually powerful Sufis for the ultimate source of that authority. From a village perspective, after all, kings or caliphs were as politically abstract as they were geographically distant; and after the Mongol destruction of Baghdad in 1258, caliphs all but ceased to exist even in name. Sufi saints, by contrast, were by definition luminous, vivid, and very much near at hand.
Thus, by the thirteenth century, when Bengal was conquered by Muslim Turks, sultans and Sufis had both inherited models of authority that, though embedded in a shared pool of symbols, made quite different assumptions about the world and the place that God, kings, and saints occupied in it. Moreover, both models differed radically from the ideas of political legitimacy current among the Hindu population formerly ruled by kings of the conquered Sena dynasty. For in Islamic cosmology, as communicated, for example, in Muslim Bengali coinage, the human and superhuman domains were sharply distinct, with both the sultanate and the caliphate occupying a political space beneath the ultimate authority of God, who alone occupied the superhuman world. Consequently the sultan's proper role, in theory at least, was limited to merely implementing the shari'a, Sacred Law. On the other hand, Sena ideology posited no such rigid barrier between human and superhuman domains; movement between the two was not only possible but achievable through a king's ritual behavior. And far from being under an abstract Sacred Law, the Senas understood religion itself, or dharma, as dependent on the king's ritual performances. Hence the Senas had not seen themselves as implementing divine order; they sought rather to replicate that order on earth, and even to summon down the gods to reside in royally sponsored temples.
How, then, did people subscribing to these contrasting political ideologies come to terms with one another once it was understood that Muhammad Bakhtiyar and his successors intended to remain in Bengal?