Summary
In 1798 Francis Buchanan, an English explorer and servant of the East India Company, toured the hilly and forested interior of Chittagong District on official business, and incidentally made important observations about the religions of the peoples he encountered. Among the "Arakanese" peoples of the Sitakund mountains, for example, Buchanan noticed some worship of śiva.[104] In central Chakaria, he found forest-dwelling Muslims who made their living collecting oil, honey, and wax.[105] Further south, among the jhūm cultivators of Ukhia, he found a form of Buddhism that he said "differs a good deal from that of the orthodox Burma": their priests were styled "pungres," and their chief god was Maha Muni, worshiped in the form of a great copper image.[106] On the other hand, in the Cox's Bazar region the Englishman was unable to find evidence of religious ideas of any sort. "They said they knew no god (Thakur) and that they never prayed to Maha Muni, Ram, nor Khooda"[107]—that is, deities associated respectively with the Buddhist, Hindu, and Muslim traditions. Clearly, by the end of the eighteenth century, scripturally legitimated religions had as yet gained only a tenuous foothold, if any at all, among the jhūm population ofBengal's extreme eastern edge. Here Allah—or his Persian equivalent, Khudā —was only one among several high gods in current circulation.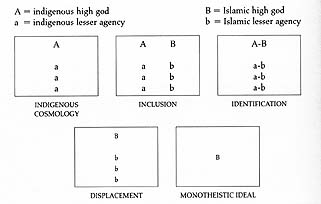 Table 9. Religious Aspects of Islamization in Bengal
[
Full Size
]
Like François Pyrard before him, Buchanan seems to have brought into Bengal's interior an understanding of religions as static, closed, and mutually exclusive systems, each with its own community and its own superhuman beings. For Pyrard, these were "Mahometans" and "Gentiles"; for Buchanan, followers of "Maha-moony" (i.e., Buddhists), "Mohammedans," and "Hindoos." But what Pyrard and Buchanan encountered were systems of religious beliefs and practices that at the folk level were strikingly porous and fluid, bounded by no clear conceptual frontiers. In fact, it was precisely the fluidity of folk Bengali cosmology that allowed Bengalis to interact creatively with exogenous ideas and agencies, as is summarized in table 9. Both indigenous and the Islamic cosmologies comprised hierarchies of superhuman agencies that included at the upper end one or another high god (or goddess) presiding over a cosmos filled with lesser superhuman agencies. Allah was identified as the Islamic high god, followed by a host of lesser superhuman agencies, including the Prophet Muhammad at the upper end and various charismatic pīrs at the lower end. Initially, superhuman agencies identified with contemporary Perso-Islamic culture were simply included in local cosmologies alongside indigenous powers already there. In time, these became identified with those in the indigenous cosmology; still later, they were understood to have displaced the latter altogether.
As with that of any other exogenous agency, however, the advance of Islamic superhuman agencies in Bengali cosmologies was always inhibited by the perception that they were alien. To be widely accepted, a deity had to be perceived not only as powerful and efficacious but as genuinely local.[108] Thus the success of Islam in Bengal lay ultimately in the extent to which superhuman beings that had originated in Arab culture and subsequently appropriated (and been appropriated by) Hebrew, Greek, and Iranian civilizations, succeeded during the sixteenth through eighteenth centuries in appropriating (and being appropriated by) Bengali civilization. Initially, this involved the association or identification of Islamic with Bengali superhuman beings. But when figures like Adam, Eve, and Abraham became identified with central leitmotifs of Bengali history and civilization, Islam had become established as profoundly and authentically Bengali.